---
DriftlessNotes.com and the Weekly Email DriftlessNotes was developed with a purpose. Specifically to promote the entire region in a positive light to visitors, media, and those elected officials and influencers who make decisions that affect the region. I actually advocate (never say lobby) for positions that we feel the regions needs to talk about. More support, regulations and control for: Sand mines, CAFO's, Power Lines, Road Improvements, Organic Farming, Tourism, Jobs, Fishing, And Land Conservation are a few of the agenda items we have discussed on behalf of the Driftless.
While imitation is the sincerest complement, the market is becoming crowded with other more commercial websites and newsletters that are making similar claims. I and others would like to continue to advocate for the region and our agenda to benefit the region, but without the support of at least 16 communities, 16 economic development groups or chambers, and 16 businesses we simply do not have the resources to do so. We are seeking a commitment of $250 per year ($5 per week) to appear in every newsletter every week with a link to your business, organization, or community websites.
DO NOT send money because small contributions in the past have guilted us into continuing the project and we continue to lose money every week. Send an email with your thoughts and ides to Editor@DriftlessNotes.com. If we see that there is demand to continue we will – then and only then ask ask for sponsors to continue. If we continue, we promise to send DriftlessNotes every week for at least one year to 5,000+ subscribers, advocate at the capitol, and encourage media to visit and write about the region. Not to mention sharing your stories and events.
If a group or organization would like to take over DriftlessNotes send an email as well.
I love my job and my other publications (WisconsinDevelopment.com and WDNGreen.com) are making a real difference in economic development and environmental policy. The Driftless is more personal, because I love the region and believe it is often ignored politically and in the media. Let me know what I should do here!
Ken

...Full Story Here
---
...Full Story Here
---
Madison`s first dedicated cider tap room, The Cider Farm—operated by the owners of an organic apple orchard in Mineral Point bearing the same name—opened at Brennan`s Cellars on Watts Road. The tap room features the Cider Farm`s alcoholic, European-style ciders along with guest ciders, a selection of beer and wine and a menu with organic, locally-sourced food that pair well with ciders says co-owner John Biondi.
...Full Story Here
---
Wisconsinites have always known how to take advantage of summer weather.
After all, this is the home of the nation's first rail trail, the Elroy-Sparta trail;the headquarters of Trek, one of the biggest names in bicycles; and the Tour of America`s Dairyland, one of the biggest competitive road bike series in the country.
Pretty good for a state that's frozen a large percentage of the year. Here are a few other favorite road bike events that are accessible to everyone, well-organized and fun, and maybe enough to push you past what you usually do....
...Full Story Here

Ken Notes: Several in the Driftless Region!!
---
---
Located in the driftless region of southwestern Wisconsin near Spring Green, Taliesin is the name of Frank Lloyd Wright's home, studio, school, and 800-acre estate. Just being on site transports you to a different time.
"You have a feeling of being in something different, some really inspiring building, well, that's what I feel every day," said Minerva Montooth a long-time resident at Taliesin and wife of Wright's apprentice Charles Montooth.
She often reminisces about the days when Wright used Taliesin as not only a home, but a teaching tool for students.
"Mr. Wright believed in adding tired to tired! So, you kept going for the garden or the kitchen or the drafting room, whatever you were assigned to that week. So it was a very, very busy and exciting life," she said.
...Full Story Here

Ken Notes: A note on this story, which is great BTW. I know we all know about Taliesin and Frank Lloyd Wright, but if we do not continue to tell the story we are missing out on the potential tourists and visitors who are hearing it for the first time. Do not be afraid to retell the stories that make your community interesting, I promise someone will be hearing it for the first time....
---
In our free time together, my partner, Andy, and I enjoy adventuring.
...
On a glimmering spring day, we may decide to explore the outdoors. Perhaps we'll hike a tried-and-true accessible trail, or scope out an accessible pathway to an awe-inspiring waterfall. Some of the most beautiful, barrier-free gems we've discovered are those we've stumbled upon through our research of the region.
....
In all of my years living in Wisconsin, I'd never visited the House on the Rock. Truthfully, I'd been afraid. Some revere the location as a multifaceted jewel of eccentric architecture, culture, and art. Others describe it as a ghastly display of delirium. Either way, we knew we were leaping into the crevices of madness....
...Full Story Here

Ken Notes: See I told you so...
---
Sponsors

...Full Story Here
---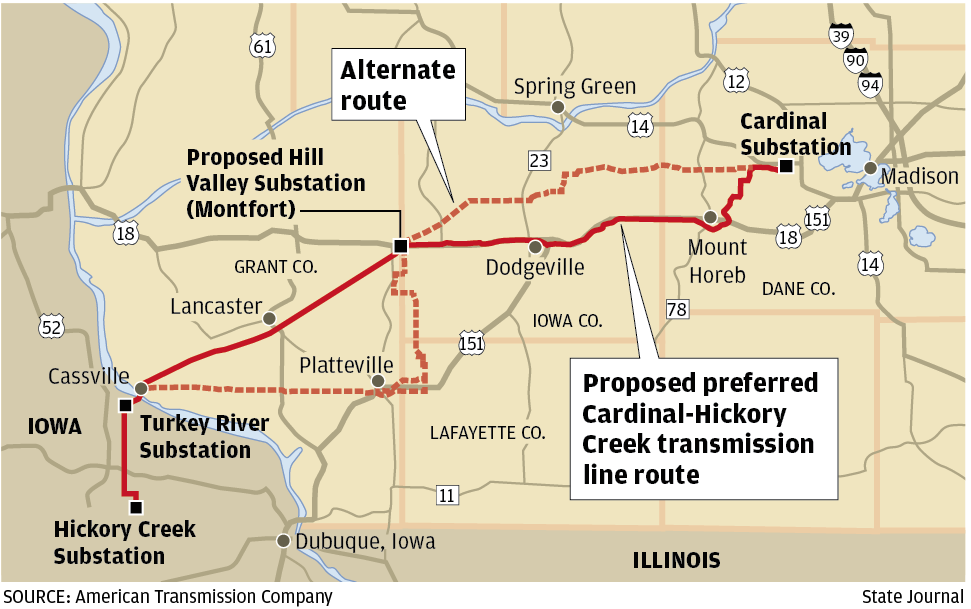 Utility companies seeking to build a high-voltage power line through southwestern Wisconsin will not be allowed to question leaders of a conservation organization about why they oppose the $500 million project.
A judge ruled Tuesday that the motivations of the Driftless Area Land Conservancy aren't relevant to the credibility of expert witnesses the group has hired to testify against the Cardinal-Hickory Creek transmission line.
...Full Story Here

Ken Notes: The depth of the pockets of the developers suggest this will get built. I continue to suggest we ask for less invasive routes and more projects benefiting the region. I do not want this project to get built and have nothing to show for our efforts which sadly is what I believe will happen...
---
Wisconsin photographer Jason Vaughn has produced a handsome hardcover photography book with color and black and white pictures taken in the state's Driftless Area, so called because its terrain was untouched by the ancient drift of glaciers. Facing each page are a few lines of text by Brad Zellar, whose compressed word choices are less like captions and more like poems. Driftless is a call to greater awareness of the natural world and the human footprint on the land.
...Full Story Here
---
From family-owned resorts and big-chain hotels to Airbnb and actual B&Bs, lodging options for Wisconsin getaways are numerous.
For those times you're looking for something a little out of the ordinary, the state delivers, too. Here are seven unique rental options around Wisconsin.

Candlewood Cabins, Richland Center...

Seth Peterson Cottage, Wisconsin Dells...
...Full Story Here
---
Sponsors
...Full Story Here

To have your logo appear weekly contact Ken at editor@driftlessnotes.com
---
Mother Nature has her own set of rules. She ebbs and flows, doing what she wants when she wants, and there's nothing a person can do that can change that. Nobody knows this more than Lyon Smith, whose environmental sculpture "Driftless Sanctuary" will debut at Public Launch –– formerly Outpost Winona –– on Friday. The sculpture, created as a way to reinterpret the environment for public use, was instead subjected to the powers of nature itself, and Smith was left to adapt and remake the sculpture in a brand new way...

...The exhibition opening for "Driftless Sanctuary by Lyon Smith" will occur on Friday, May 24, from 6 p.m. until 10 p.m. at Public Launch, 119 East Third Street, Winona.The event is free and open to the public, and light refreshments will be provided by Boat House restaurant. For more information, visit www.facebook.com/pg/outpostwinona or contact Matt Fluharty at matthew@artoftherural.org.
...Full Story Here
---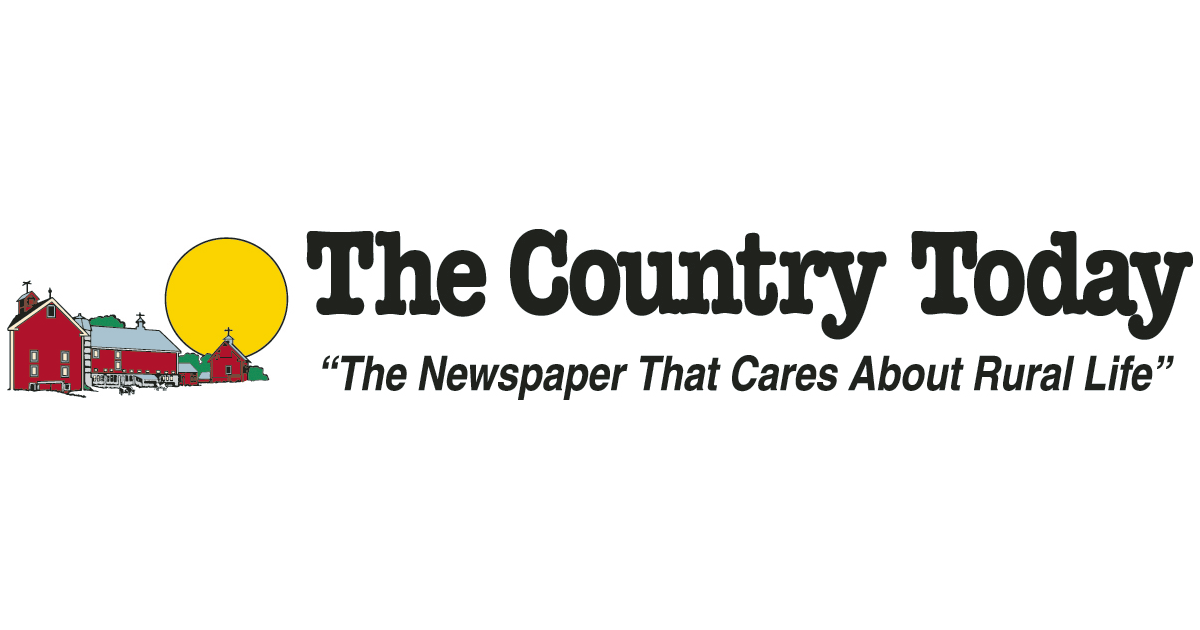 Nine local food projects have been selected to receive grants through the Buy Local, Buy Wisconsin program, a competitive grant program designed to strengthen Wisconsin's food industries by reducing marketing, distribution and processing hurdles that impede the access of Wisconsin food products to local purchasers.
...Full Story Here
---
Sponsors
...Full Story Here

Ken Notes: These spots are all up for grabs in 2019!! Email us at Editor@DriftlessNotes.com...
---
Minnesota is wasting millions of dollars on trout habitat projects in the Driftless Area by forcing contractors to use woody debris instead of rock to protect stream banks that are washing out in spectacular fashion, a pair of rehabbers say.
Their criticism, amplified on a website, is gaining traction in funding and management circles in St. Paul.
"We have streams tearing themselves apart,'' said Gary Sobotta of Rochester. "Millions of dollars are being washed away.''...
...Full Story Here

Ken Notes: I need to read more but I think I agree, especially in high water events wood does not stand much of a chance against mother nature.
---
In late February and early March, denizens of the Driftless moved through the woods, from tree to tree preparing for another harvest of sap from the maples nestled in the couleesof the western Wisconsin. It has become a tradition for maple syrup producers to host maple syrup parties and open houses when the sap starts to run, so we headed out into the wintery weather to join in the fun. Kickapoo Gold tours begin with a pancake breakfast followed by a horse drawn sleighride to the sugar shack.
...Full Story Here
---

Ken Notes: Schedule you showing today!!!
---

Ken Notes: Have an event calendar from the Driftless? Send it to us at Editor@DriftlessNotes.com We look at these each week for ideas to feature in DriftlessNotes....
---
This map, is a great illustration of the entire region we want to share with our readers. In the coming months, we will be expanding our channels, adding original content to motivate and inspire, and illustrate with you the opportunities for community, business, and personal growth that exist in this special and unique region.


Look for announcements in coming issues as to how you too can get involved with this regional initiative for sustainable and vibrant growth and perspective on how we can best share "our common ground".


...Full Story Here
Ken Notes: We should use a detailed map like this to share the resources of the driftless: Like:
Hiking

Bike Trails
Places to Stay
Places To Eat
Breweries and Wineries
Organic Farms and Food Outlets
Camping
Trout Fishing
Canoe and Kayak Streams and Rivers
Day Trips
.... And More
---
Below are the guiding principals for DriftlessNotes in 2019


If you have something to add, delete, or modify
Please email us at Editor@DriftlessNotes.com

Brand Identity For The Driftless Region And Our Local Products


Highlight The Venues, Events, And Activities Throughout The Region Year Round


"Driftless" Recognition At The State, Regional, National, And Global Levels


Regional Economic Development, New Jobs, And Training


Sustaining And Growing The Existing Businesses In The Region


Tourism - Including Traditional, Ag, Sports, Nature And Eco Tourism


Promoting Special Events In The Region


Promote And Support Agriculture - Especially Organic Farming And Products


Land Conservation And Use In The Driftless


Environmental Issues That Impact The Driftless Region


A Legislative Agenda That Supports The Region In Four States


Showcase Opportunities For Investors, Visitors And Residents Unique To The Driftless Region
- Ken Harwood, Editor

...Full Story Here