---
...more
---
The cultural economy of The Driftless — extending from the southwest corner of Wisconsin, to southeast Minnesota, northeast Iowa and northeast Illinois—cannot be properly understood apart from its geological history. Its deeply carved river valleys, bluffs, and intriguing rock formations are attributable to its having escaped the glacial drift of the last Ice Age, and the accompanying flattening and infilling effect of rocks, silt, and sand deposits. Its incredibly rich biodiversity includes rare species dating back prior to the Ice Age that left it untouched.
Many have described the Driftless as a sheltering landscape in which to take refuge, but also a place where renewal happens often spontaneously. Out of this Driftless terroir has emerged a unique community of small, hardscrabble farmers, gifted creatives, and an assortment of doggedly independent alternative lifestylers. It has at the same time nurtured one of the most diverse co-operative economies in the country....
...more

Ken Notes: A great read and the music you can play in the background is priceless...
---
September 22, 2018
10:00 a.m.
Location
Brice Prairie/Onalaska

Join us for our rescheduled paddle tour of the Onalaska Canoe Trail on the north side of Brice Prairie at 10:00 a.m. on Saturday, September 22, 2018. This "Linked to the Land" event is sponsored by Mayo Clinic Health…
Also

October 20, 2018
VIROQUA, WI – Land stewardship volunteers are invited to get to know and care for the Tunnelville Cliffs State Natural Area, protected by Mississippi Valley Conservancy for public recreation and native wildlife. Participants will learn about the land and help to nurture its recovery from a history of logging, railroads, and over-grazing. The event will include history, science, and local food as thanks for volunteer help in woodland restoration on the property.

"For the Wild: Land Stewardship Volunteer Day" will be held on Saturday, October 20, from 10:00 a.m.- 4:00 p.m., starting at the intersection of Husker Hollow Road and Tunnelville Road near La Farge.
SCHEDULE
10:00 a.m. Coffee with "Stumpdodgers"
10:30 a.m. Guided native species hike with Armund Bartz, WiDNR biologist
11:30 a.m. Woodland restoration basics with Levi Plath, of Mississippi Valley Conservancy
12:30 p.m. Local Lunch – as good as it gets
1:15 p.m. Woodland restoration
To be sure Levi has enough equipment for the day please sign up by October 16. Call 608-784-3606 ext. 5 or email levi@mississippivalleyconservancy.org.
See Also:
...more
---
Sponsors

...more
---
October workshops represent an atlas of artists who teach and exhibit world-wide.
Consider just the first four artists whose workshops have not yet sold out for October:
Kate Church, Laura Lein-Svencner, Sara Rehmer, and Lisa Pressman. Map your own artistic
journey forward by signing up for a fall workshop....
Note: Shake Rag Alley Center for the Arts mourns the sudden death of Bruce Howdle last week. A nationally known ceramic relief sculptural muralist, potter, teacher, neighbor, friend — Bruce was all of these to us over the years, and a strong supporter of our mission
...more
---
Study: National Demand For Sand About 84M Tons This Year
Demand for sand used to drill for oil and natural gas is hitting record levels, but a fast-growing Texas sand mining industry is adding to a glut in the market and putting pressure on Wisconsin frac sand producers...
...more

Ken Notes: We will still see new mines, but now we will see mines closing as well. We need to be very proactive about restoring these to great public or private spaces. Consider statutes that require mines to maintain a segregated fund for site reclamation when the mine is closed.
---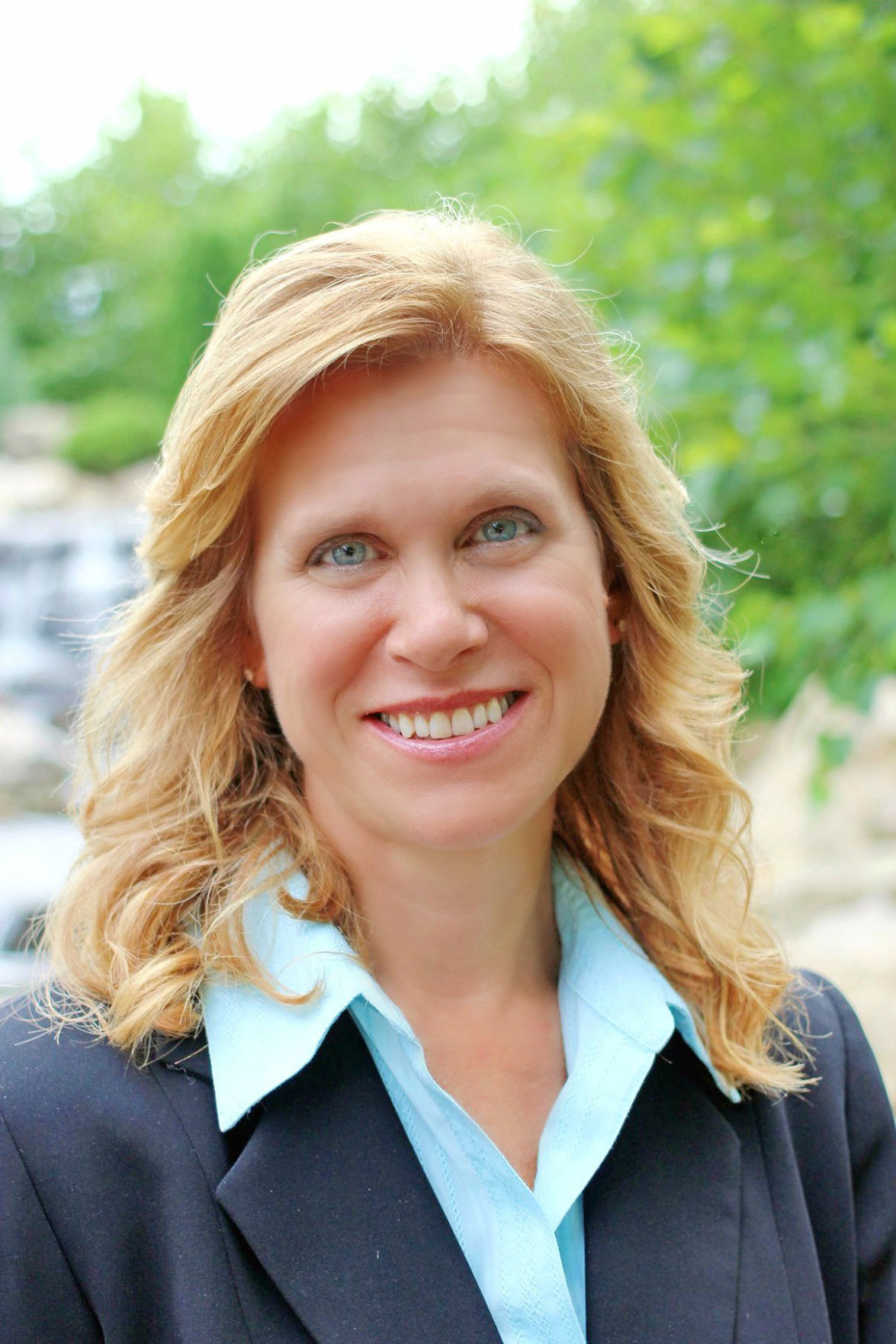 My heart goes out to all who have been affected by the recent floods in our region.
The images of irreparable damage to homes and businesses are devastating. We are a resilient community that bands together in tough times, however. And there is certainly more that can be done to mitigate the increasing threat of storms and floods.
...more

Ken Notes: We share her thought and wishes and will use DriftlessNotes.com to help tourism and economic development in the region!
---
Sponsors
...more

To have your logo appear weekly contact Julia
---
As any old-time riverboat captain will tell you, the Mississippi River changes character and appearance as it flows south.
In St. Paul, the river rolls through a dramatic, rather narrow gorge, now almost devoid of commercial boat traffic. But 120 miles down river on the Wisconsin side, the river and its flood plain stretch for miles across, looking not so much like a river but a dense patchwork of islands, sandbars and peninsulas, alive with oak savanna, tall and shortgrass prairie, and hardwood bottomland forest. The craft plying the waters here range from powerful tugs and enormous commercial barges to a variety of pleasure and residential boats.
The eastern bank of the Mississippi in nearby southwestern Wisconsin is a fascinating and historic stretch of what is arguably the greatest road trip in America: the Great River Road.
...more
---
The Driftless Writing Center announces a new offering in response to demand for more opportunities to write and learn about writing: the Draft and Craft writing workshop.
Draft and Craft will take place on Monday evenings from 6-8 p.m., through Nov. 26, at 315 S. East Ave. in Viroqua. At each session, two of DWC's instructors will provide prompts designed to break through blocks and get creativity flowing. Different methods of generating new work will be suggested....
...more

Ken Notes: Send your compleated stories to us we are always loo kin for original content about the Driftless...
---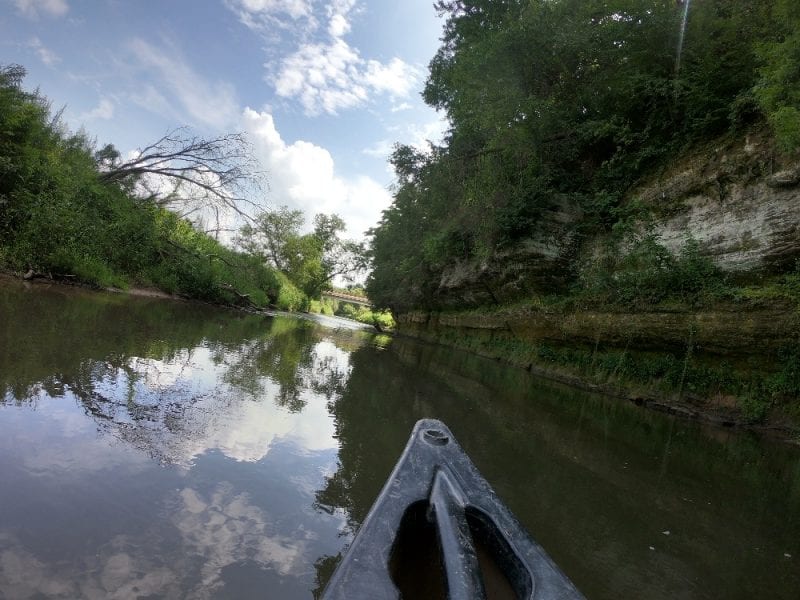 The summer is almost over and so is the canoeing season; however, fall is still a great chance to get out on the water before winter. Fall foliage from a canoe is a great way to view the yearly autumnal phenomenon. Four southwest Wisconsin canoe rentals can help that possible adventure become reality...
...more

Ken Notes: Great read and resource. Much more at the link... Save this one...
---
Taliesin, American Players Theatre Worry Road Closure Will Continue To Deter Visitors.
Several popular tourist destinations in southwestern Wisconsin are worried the continued closure of U.S. Highway 14 might deter visitors the rest of the summer.
Major flooding in Dane County damaged the highway in and around Madison last week.
Michael Bie, a spokesman for the Wisconsin Department of Transportation, said the agency was able to repair the highway between the Beltline Interchange and Pleasant View Road in Middleton. But he said structural damage to a bridge in the village of Black Earth "will require a long-term repair."...
...more
---
Sponsors
...more
---
WW Homestead Dairy has become a must stop on the Driftless Area Scenic Byway in Northeast Iowa.
School groups and tourists visit the production plant with store front at 850 Rossville Road in Waukon, where the staff of 10 process the milk from cows raised at dairy farms outside Lansing and Waukon. Visitors can watch the production of award- winning cheese curds, such as jalapeno ranch or bloody mary, butter, milk or a choice of 30 flavors of ice cream, and of course try some....
...more
---
After school program helps kids catch moments in nature
The Driftless Area Wetlands Centre, in Marquette, will be a hub of nature discovery every Tuesday and Thursday afternoon over the next two months, for the Driftless Area Science after school program.

Sixty-five MFL MarMac students in kindergarten through third grade are signed up for the Tuesday program, while 25 fourth through sixth graders will participate on Thursdays. ..

...more
---
SEPTEMBER 26th

Join us for a wild ride of adventure above, on, and below the amazing Driftless Region! From the same creative team that brought you the Emmy-winning short pilot film "Mysteries of the Driftless," now see the feature- length documentary. Emmy- winning film makers George Howe, Tim Jacobson, Rob Nelson, Jonas Stenstrom, and Neil Rettig have teamed up to capture amazing footage of the Driftless- in a way never done or seen before! You`ll soar over ancient rugged bluffs, skim
the surface of primordial rivers, venture deep underground to mysterious secret worlds, marvel at sacred archeological treasures, and hang perilously over massive rock cliffs. One thing for sure, you will never forget this film and you`ll want to share it with everyone you know!
Introductory live music by Ryan Howe: 6:45 pm.
Meet the Producers and Director at 8:05 with Q & A until 8:25.
Public reception in the lobby, live music by Ryan Howe, and cash bar. 8:30 to 9:30 pm.

Event Sponsored by the D.B Reinhart Institute for Ethics in Leadership at Viterbo University.
...more

Ken Notes: Don`t miss it! In fact schedule a presentation in your community!
---
Brand Identity For The Driftless Region And Our Products
Highlight The Venues, Events, And Activities Throughout The Region Year Around
"Driftless" Recognition At The State, Regional, National, And Global Levels
Regional Economic Development, New Jobs, And Training
Sustaining And Growing The Existing Businesses In The Region
Tourism - Including Traditional, Ag, Sports, Nature And Eco Tourism
Promoting Special Events In The Region
Promote And Support Agriculture - Especially Organic Farming And Products
Land Conservation And Use In The Driftless
Environmental Issues That Impact The Driftless Region
A Legislative Agenda That Supports The Region In Four States
Showcase Opportunities For Investors, Visitors And Residents Unique To The Driftless Region
- Ken Harwood
Our Other Publications:

...more
---
This map, is a great illustration of the entire region we want to share with our readers. In the coming months, we will be expanding our channels, adding original content to motivate and inspire, and illustrate with you the opportunities for community, business, and personal growth that exist in this special and unique region.


Look for announcements in coming issues as to how you too can get involved with this regional initiative for sustainable and vibrant growth and perspective on how we can best share "our common ground".


...more
---
Wisconsin
Iowa
Illinois
La Crosse Events
Winnona Events
Rochester Events
Platteville Events
Prairie du Chien Events
Sparta Events
Mineral Point Events
Spring Green Events
Decora Events
Dubuque Events
Lake City Events
Onalaska Events
Dodgeville Events
Galena Events
Richland Center Events
Boscobel Events
Viroqua Events
Trempeleau Events
Lansing Events
Stockholm Events
Driftless Organizations
MOSES, 7 Rivers, Prosperity SW, Mississippi Valley Conservancy, River Arts Alliance, Kickapoo Reserve, Driftless Wisconsin
...more
---
Your
support
keeps the Driftless Region in front of thousands of visitors, 500+ Media Outlets, hundreds of state, local and federal officials representing the region and others interested in the Driftless Area.
Our Goals
are to support the Driftless Region by sharing news, events, and ideas with 10,000 subscribers every week.
We will link to your business for free here.
While we would love to upgrade this with your logo, Yelp, Facebook, and LinkedIn links and count you among our supporters, it is is most important that you are listed, and like I said that is FREE.
Make sure your business, community or organization is represented.
You may search for them here
. Not listed add them
here
.
...more
---
Looking to add some "extra" to the "ordinary" in your getaway? Venture beyond the expected to find these brag-worthy local secrets in southwestern Wisconsin, from the best pie you`ve ever had to a converted caboose "cottage" to a river where you can see the best of wild Wisconsin.
...more
---
To: Driftless Area / Region Supporters
From: Ken Harwood Editor Wisconsin Development News
Editor@DriftlessNotes.com – 608.334.2174
Re: Driftless Notes and DriftlessNotes.com
Note: Please forward this to the appropriate decision maker in your organization.
Greetings, I am getting many requests to continue to send the Driftless Notes weekly email and maintain the DriftlessNotes.com website. Unfortunately I have run out of funds to do so. This is a reasonably affordable venture considering the 10,000 unique recipients including: travel writers, previous visitors, businesses, professionals, developers, elected officials, and other interested in "The Driftless".
We can continue to use the Wisconsin Development platform and email systems but we still need a monthly income to collect and update our data bases (all professionals, officials, and businesses in the region), compose / edit the email, and send and track the results. We also previously referred contacts to the appropriate professionals and businesses in the region.
Driftless Notes has no marketing arm or outreach so this single email will have to do. We are looking for 16 communities (cities, counties, towns), 16 businesses and 16 organizations (i.e. Planning, Chambers, Economic Development And Conservation Organizations) to commit to $10 per week as sponsors of the publication and website. Currently we fill these spaces with those who have just expressed interest in the project.
Each sponsor will have their logo, link to their website, appear at the top of the list of appropriate business category, and special attention to news pertaining to them will be featured when appropriate in the weekly email. We will also refer requests about the region to the appropriate sponsors first. Fore example in the past we have had request from travel writers, land donors, development projects and visitors or tourists.
If you are interested let me know – DO NOT SEND MONEY – I will not invoice you until I can guarantee one full year of emails and web maintenance. You will receive a contract outlining these commitments from Driftless Notes.
Our goal is simple – Promote the Driftless, specifically:
Brand Identity For The Driftless Region And Our Products
Highlight The Venues, Events, And Activities Throughout The Region Year Around
"Driftless" Recognition At The State, Regional, National, And Global Levels
Regional Economic Development, New Jobs, And Training
Sustaining And Growing The Existing Businesses In The Region
Tourism - Including Traditional, Ag, Sports, Nature And Eco Tourism
Promoting Special Events In The Region
Promote And Support Agriculture - Especially Organic Farming And Products
Land Conservation And Use In The Driftless
Environmental Issues That Impact The Driftless Region
A Legislative Agenda That Supports The Region In Four States
Showcase Opportunities For Investors, Visitors And Residents Unique To The Driftless Region
There are many organizations that do some of the above and we applaud their efforts, our goal is to create an umbrella that ties all of them together working for the region. Please email or call if you are interested Ken Harwood Editor Wisconsin Development News – Editor@DriftlessNotes.com – 608.334.2174.
...more
---
Hi Ken Here,
Summer is over and we hope you had a great season. We are trying to keep the region front and center as a vacation destination, the best road trip in the Midwest, a perfect place to retire, or a great location to start or grow a business.
We want to share our communities, fishing streams, entertainment venues, dining options, theatre, and special events with travel writers in Chicago, mid-westerners looking for something to do, as well as each other.
We want businesses to see that real lifestyle options exist outside Wisconsin`s metro regions. We want to share development ideas, agriculture, ways to preserve our environment, and entrepreneurial ideas. We want to ensure those looking at the Driftless that we function as a region and will all step up to help in any way we can.
We can tell the stories, highlight the successes, find the hidden gems, offer ideas, and promote the region. Hell we will even make a movie about the Driftless.
BUT we need your help, we need companies to talk about, Communities to foster development, and small businesses to promote. If you are interested, just drop reply to editor@DriftlessNotes.com. We will include ALL who reply regardless of ability to financially support us.
We are ALSO looking for 16 communities, 16 businesses, and 16 organizations that can make a small financial contribution to defray our costs, but if that is not you just say I want to be included anyway and we will hook you up for free.
We are not building walls, we are building a region!
Ken
...more
---
I`ll confess: I`m completely obsessed with southwest Wisconsin. I think it is underrated for a lot of reasons but mainly, because the Driftless Area`s unique and gorgeous terrain makes this region worthy of national attention. With a beautiful landscape comes a plethora of equally awesome events, festivals, parks and activities worth experiencing. Get your highlighter handy…I`m throwing 10 creative ideas at you to discover in Wisconsin`s stunning southwest corner!
1. Fish it, canoe it or tube down it — however you decide to relish Wisconsin`s largest river, you`ll be awestruck by the remarkable views and diverse wildlife that surround you on the Lower Wisconsin River.
2. Pack a picnic lunch, throw on a decent pair of hiking boots and tour the parks! Our top picks: Blue Mound State Park in Blue Mounds, Blackhawk Lake Recreation Area in Highland, Governor Dodge State Park in Dodgeville, and Wyalusing State Park in Bagley.
3. Amidst the southwestern Driftless Area`s steep hills and valleys are 345 lakes. This is definitely a fisherman`s dream destination. The abundant trout inhabiting cold-water streams in Richland and Vernon counties specifically entice fishing aficionados from afar.
4. Up for a unique history lesson? Take a step back in time and visit Villa Louis in Prairie du Chien. Our crew recently spent some time filming at this former Dousman residence, one of the official Wisconsin Historic Sites. If you still haven`t satisfied your hankering for history, go experience Stonefield Historic Site in Cassville for a look into a rural community at the turn of the 20th century as well as the home and estate of Wisconsin`s first governor at Nelson Dewey State Park.
5. A sightseeing staple here in Wisconsin, the House on the Rock in Spring Green definitely lives up to its fun and eclectic reputation. This former vacation home — created by Alex Jordan–is now enjoyed by thousands every year as an attraction, inn and resort.
6. Norskedalen is a nature and heritage center located in Coon Valley. Take a stroll on the six miles of nature trails and enjoy the guided tours of the restored Bekkum pioneer log homestead and the Skumsrud Heritage Farm, which features an open-air museum with 12 different types of Norwegian immigrant log houses.
7. When in Wisconsin, do as the Wisconsinites do: appreciate cheese. Stop by Cedar Grove Cheese in Plain for a tour of the facility and a deep dive into the art of cheesemaking.
8. For the adrenaline junky, we`ve got just the thing. Southwest Wisconsin isn`t just nature walks and sightseeing, the area can really get your heart pumping too. Get an adrenaline rush when you climb on-board a small plane to enjoy 60 seconds of free fall over Lancaster with Airborne Skydiving.
9. An impressive line-up of country music stars will touch down in Wisconsin`s second oldest city for Country on the River, August 6-8, 2015. Artists such as Alabama, Jake Owen, Dierks Bentley and Big and Rich will make this music fest a must.
10. Journey to Platteville`s downtown historic district and check out the Mining Museum - Rollo Jamison Museum for an underground tour of the 1845 Bevans Lead Mine. Psst…while you`re in the area, be sure to climb the world`s largest M for a spectacular view of southwest Wisconsin.
...more

Ken Notes: We are keeping this article in the news for a while. Please share...