---
...more
---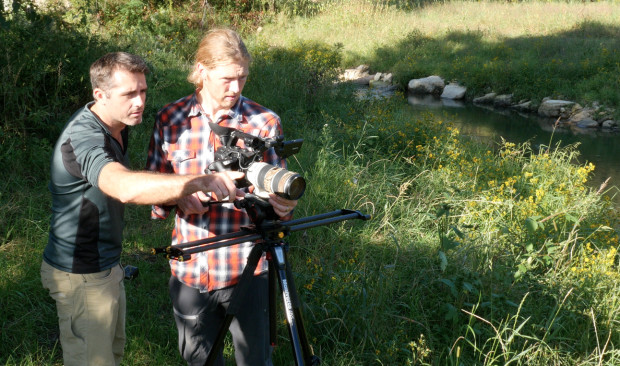 A film crew will be in Decorah tomorrow to film near Coldwater Cave for the upcoming film, "Decoding the Driftless."

Emmy Award-winning filmmakers, Rob Nelson of Untamed Science, Inc. and George Howe and Tim Jacobson of Sustainable Driftless, Inc. have teamed up with Swedish filmmaker Jonas Stenstrom to make the film a reality. World-renowned and six-time Emmy winning wildlife cinematographer Neil Rettig is also part of the creative team.

Leading experts and scientists within the Driftless Region will reveal their passion and discoveries that shed new light on how this region formed and evolved. They also ponder some still-unanswered mysteries that have puzzled researchers for decades. These scientists also reveal major threats to the rare species that live here...

....
"We want to make sure this place is taken care of for our kids to enjoy as we have. We want to decode the Driftless for you, your family, your friends, and future generations."

-- "Decoding the Driftless" creative team
...more
---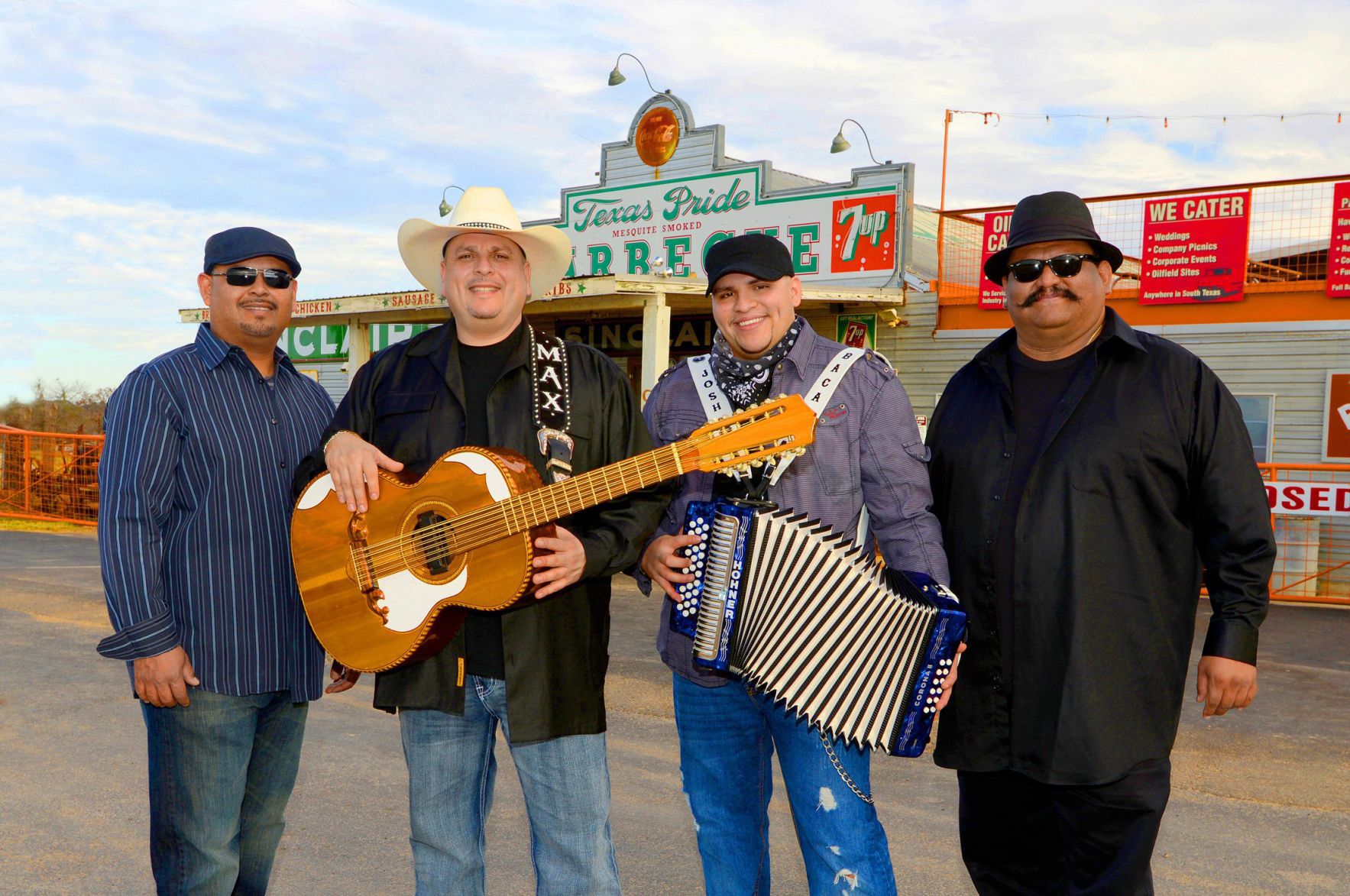 The sounds of a variety of music will once again fill Viroqua's Eckhart Park during the Driftless Music Festival, Saturday, July 8.
The grounds of Eckhart Park will open at noon, when an open-air food court will feature regional vendors ready to serve up their specialties, including wood-fired pizza, sweet and savory crepes, Jamaican chicken and pork, meat and vegetarian tacos, dipped roast beef sandwiches, fresh green salads and fest-favorite hamburgers, hot dogs and brats. Desserts will include strawberry shortcake and smoothies, French pastries, baklava, ice cream bars and gluten-free brownies....
...more
---
Sponsors

...more
---
Jason Randall`s near perfect extraction of me from the baggage claim area at O`Hare was something to see.
I was at the curb a scant few minutes before he drove up, loaded my duffle bag and whisked me out to his farm near Woodstock, Ill. After a much needed afternoon nap, we headed out to his friend`s bass pond in the early evening. Catching bluegills and bass was a necessary restoration of sanity after flying the friendly skies. All of it was in preparation for our departure to Wisconsin`s Driftless Area the next morning.
Simply put, the Driftless Area is that portion of western Wisconsin, southeastern Minnesota and northeastern Iowa not covered by glaciers during the Last Glacial Maximum. Consequently, these areas escaped the deposition of terrain flattening till, also known as drift, that smoothed over the adjoining Midwest areas when the glaciers receded. The result is a hilly country dissected by narrow valleys...
...more
---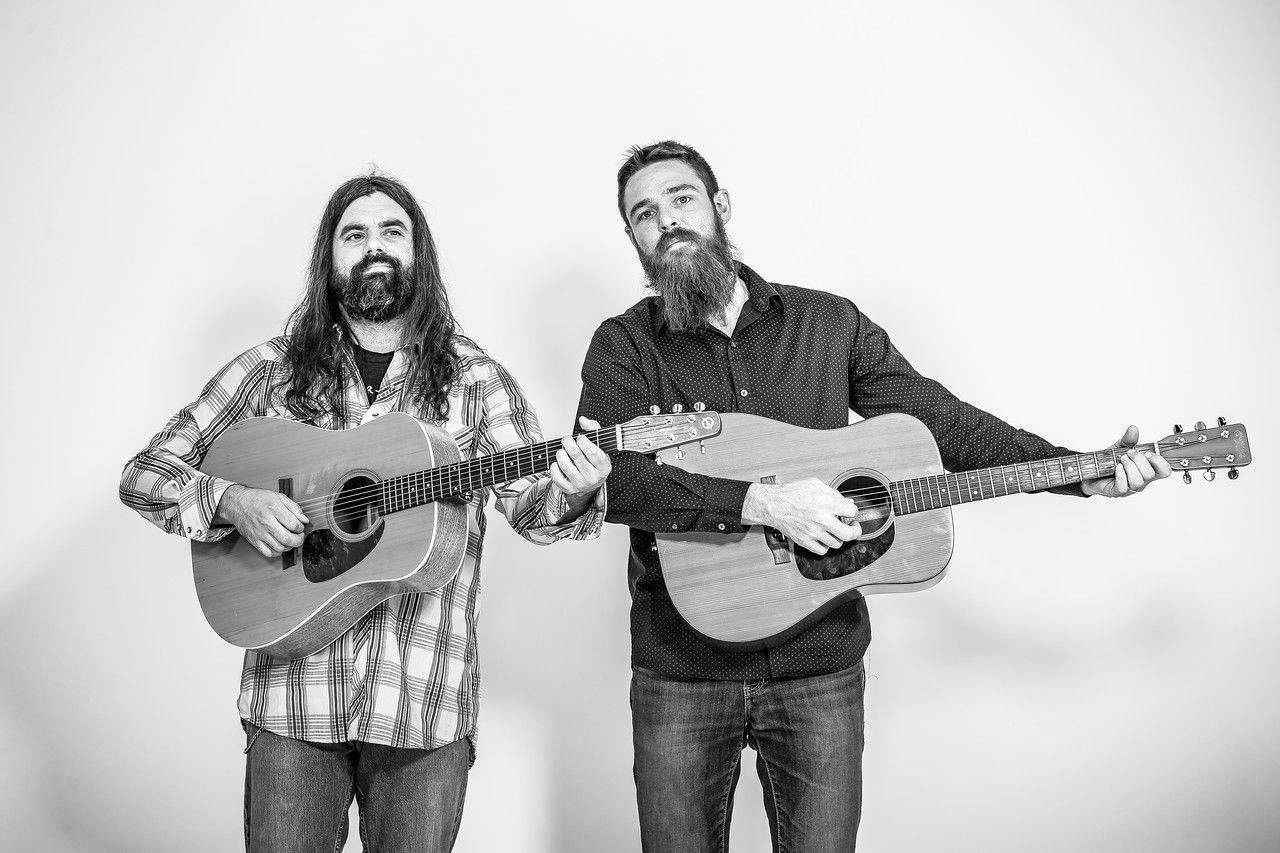 WHAT: CD release concerts for Andy Hughes and Gregg Hall and the Wrecking Ball
JUNE 28: 7 p.m. with Ted and Catherine Parrish opening the show at Driftless Books and Music, 518 Walnut St., Viroqua, $10 suggested donation
JUNE 29: 6:30 p.m. at The Court Above Main, 420 Main St, La Crosse, $15
Gregg "Cheech" Hall and Andy Hughes perform at not one but two upcoming CD release shows — one at Driftless Books and Music in Viroqua and the other at The Court Above Main in La Crosse.
The two musicians have known each other a very long time. "We've been friends since high school," Hall said. Although Hall went to Aquinas and Hughes to La Crosse Central, both had part-time jobs at the now-gone Quillins grocery store in the Village Shopping Center...
...more

Ken Notes: GREAT STORY!!!
---
Sponsors
...more

To have your logo appear weekly contact Julia
---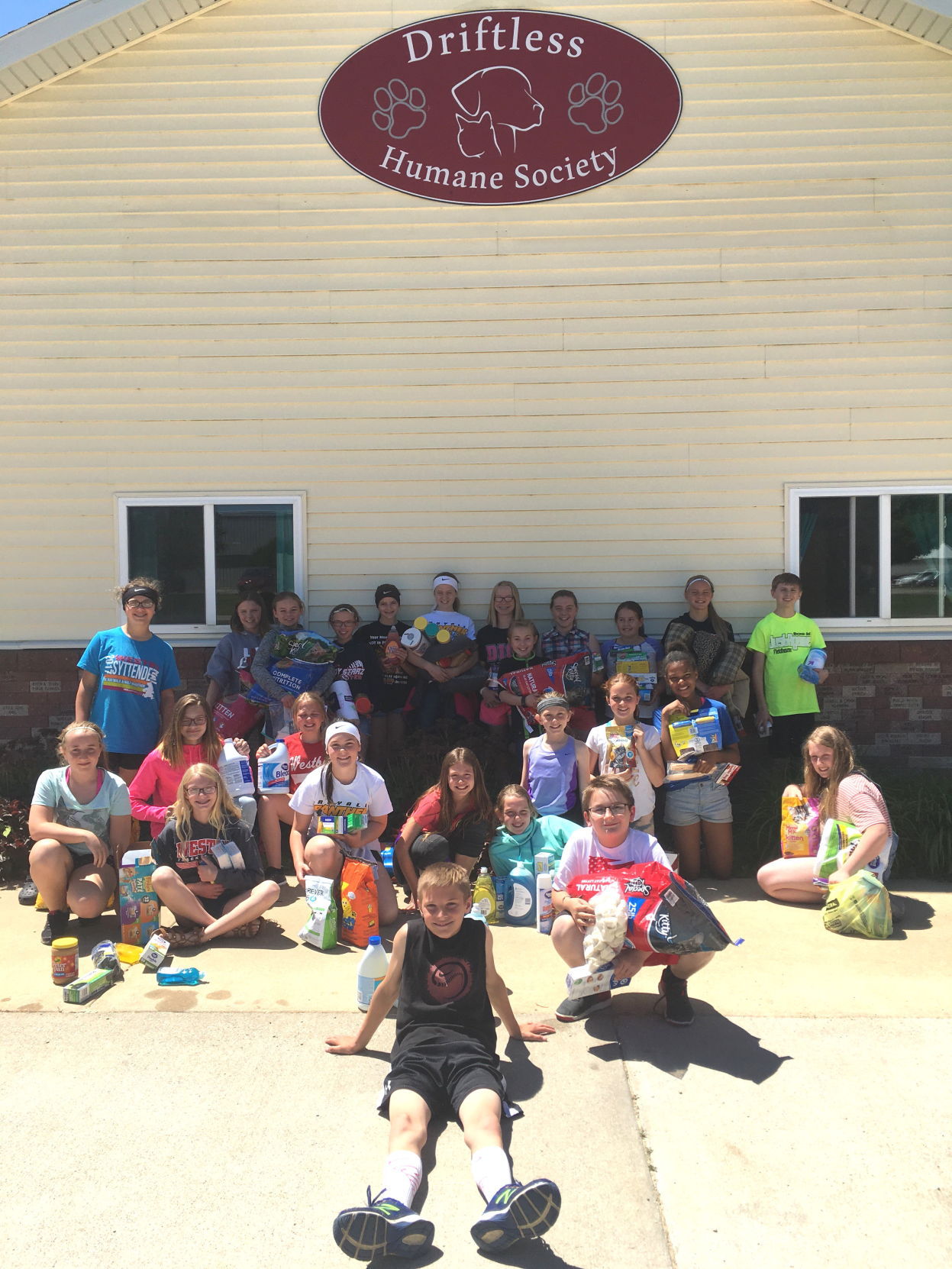 Westby Middle School fifth and sixth grade students took a trip to the Driftless Humane Society in Viroqua on Thursday, June 1.
The Westby Middle School Leadership Team brainstormed different options for their final service project of the year, with the humane society as the top choice. The group researched the organization and learned that the Driftless Humane Society operates on donations only and receives no governmental funding. So together the students and staff in the middle school teamed together to collect more than 100 items to donate for this great cause.
...more

Ken Notes: Cool!!
---
Winneshiek County Habitat for Humanity (WCHFH) board members and friends recently joined partner family Holly Dahl and her daughters Deanna and Savannah in Hesper to dedicate the 30th WCHFH home and take part in an entertaining game of vintage baseball.
WCHFH began the event by dedicating its latest home, a conversion of the Hesper Friends Church. The former church is now a home for the Dahl family. Following the dedication ceremony, a vintage baseball game featuring the Decorah Driftless Dodgers against WCHFH board members and friends took place, with the Decorah Driftless Dodgers claiming the win.
Founded in 1992, WCHFH has built 30 homes throughout Winneshiek County to date. The organization works in partnership with low-income working families to help them secure decent, affordable housing.
...more
---
With their clean, horizontal lines and open floor plans, many Frank Lloyd Wright buildings still feel modern today — a testament to the ingenuity and staying power of America`s most famous architect, born 150 years ago June 8.
The prolific pioneer of organic architecture built in 36 states as well as Canada and Japan before he died in 1959, a few weeks shy of 92....
...more
---
Sponsors
...more
---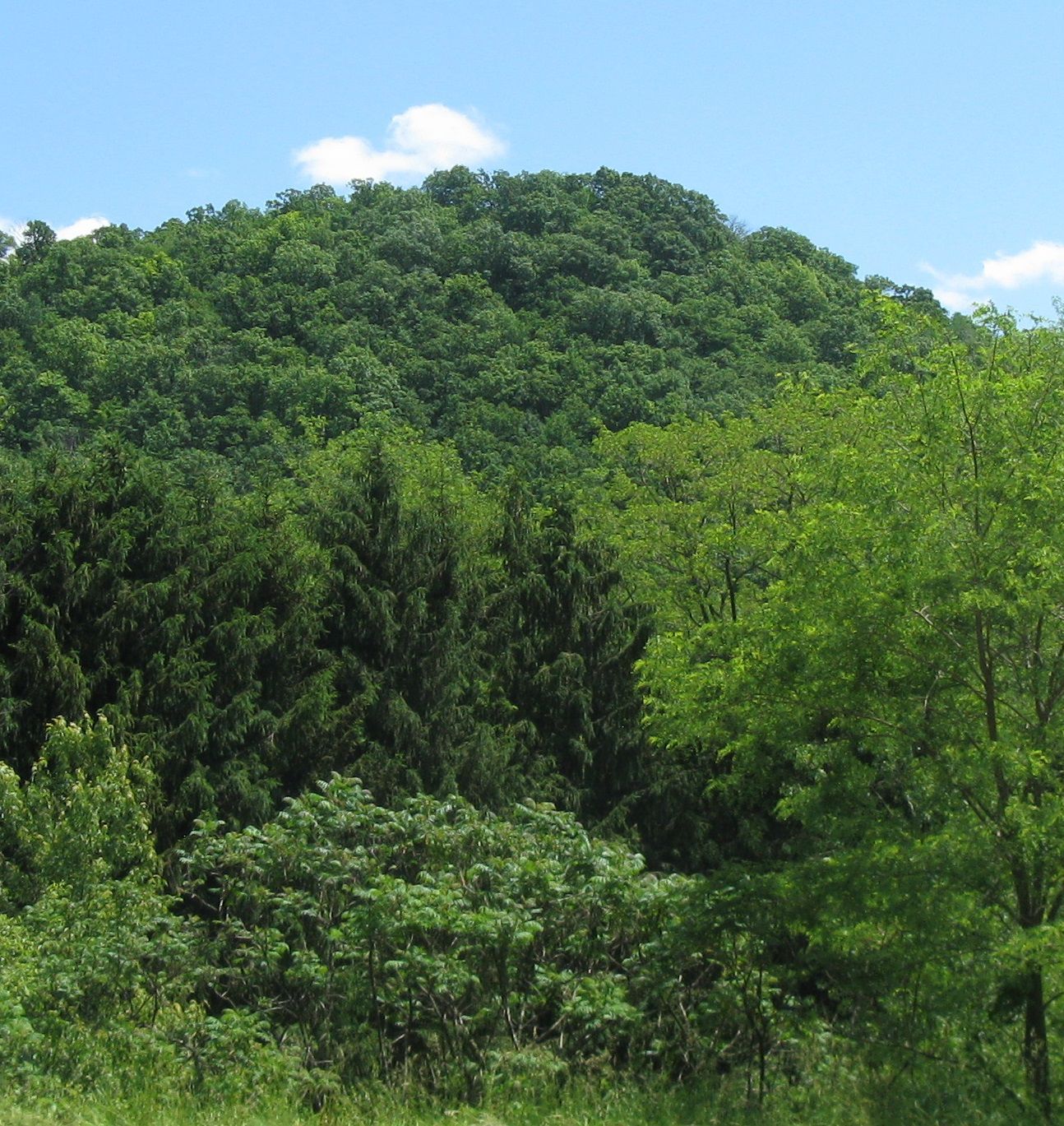 People take pride in the Driftless region, as they should. While the glaciers bypassed the area, if you are reading this you did not and likely for good reason.
Maybe it's the scenery that sucked you in with beautifully carved river valleys and lovely ridgetop views. Maybe it's the people or the way of life. It's probably all of this. Vernon County offers an energy unlike others.
Some backroads see more horses and buggies than motor vehicles. Places like Driftless Music Gardens, Driftless Books and Music and numerous establishments across the county provide outlets for live music. For a county with the 42nd lowest population of the state's 72 there is a wealth of music — more so than many bigger counties...
...more
---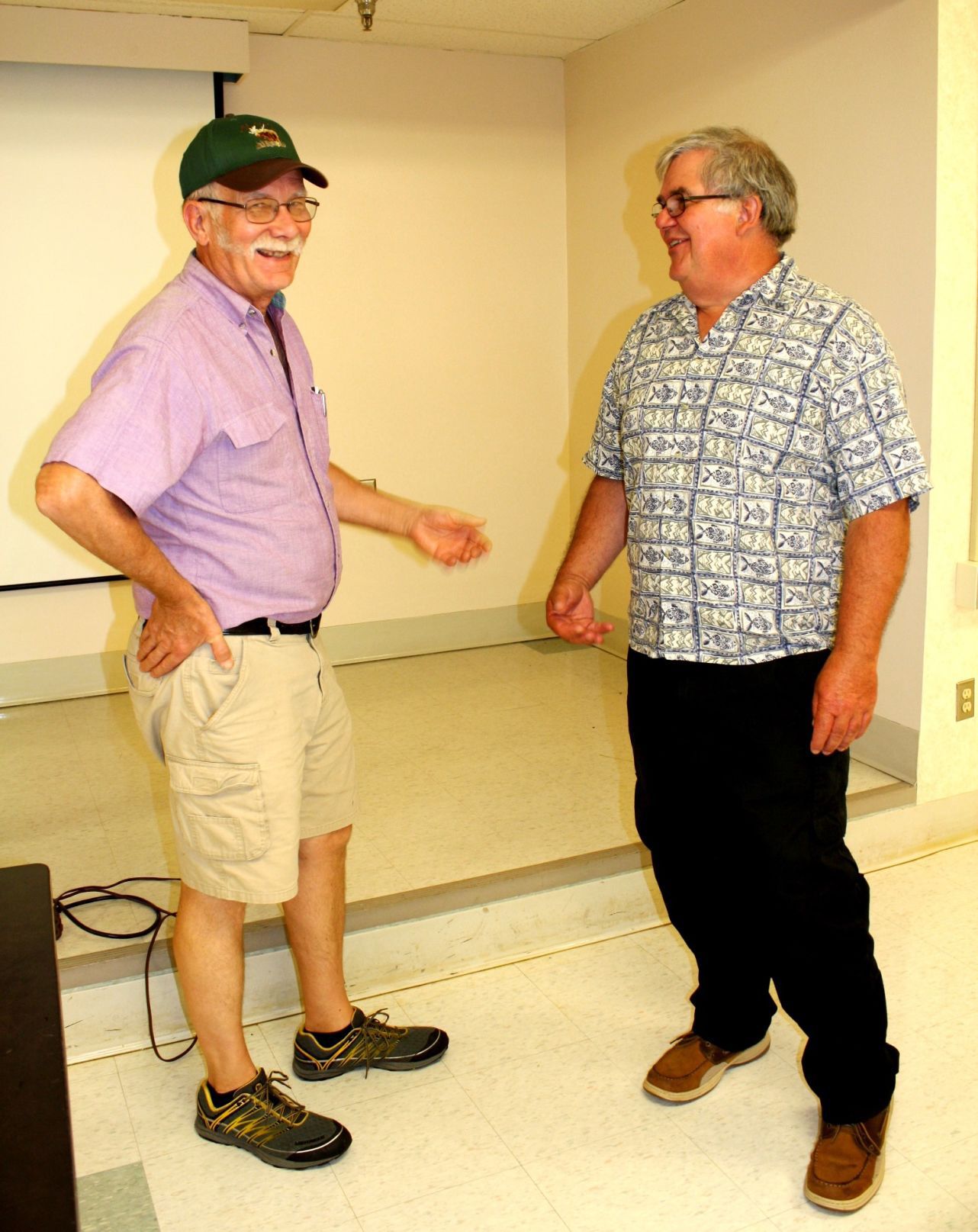 Anglers looking for diverse fishing experiences would do well to consider the Black River and its tributaries. The Black River watershed has a wide variety of fish species to entice fishermen and women of any age.
"The Black River corridor in Komensky and Adams (towns) have some of the highest biological diversity in the region," said Pete Segerson, former fisheries technician and fisheries operations supervisor with the Wisconsin Department of Natural Resources. "There are more than 70 species of fish in the Black. The Black River drainage also has many tributaries that are high quality brook trout streams."...
...more
---
When you think of the National Trout Center in Preston, you probably think of fly fishing, but there's so much more to it than that. Program Director Kelsey Hoffman and Office Coordinator Annie Lewis both began working at the center on April 1 and are excited to watch it grow...
..."I walked into this place not really knowing what it is all about," Lewis said about her new position. "I had this notion that it was just for people who wanted to learn how to fly fish. That's not true. It's for anyone who wants to explore the world of trout and for anyone who wants to learn more about this driftless area we live in."...
...more
---
For the second year in a row, I drove up last week to Decorah to take part in the five-day singing/dancing/playing/connecting/heart-opening gathering that is the Village Fire Singing Festival, set in the valleys of the enchanted Driftless area.
Oh, morning, what a joy, walking through you in the sun.
Village Fire offers a dynamic window on Community Sing, a movement that is growing nationwide, renewing oral traditional ways of building connection and nourishing the soul through song. Singing offers so many benefits — oxygenating the blood, lifting the spirits, bringing "bonding" hormones to the brain. But Village Fire is about more than just singing. The festival offers a chance to embody a deeper sense of community, something many of us long for...
...more
---
Brand Identity for the Region and our Products

"Driftless" Recognition at the State, Regional, National, and Global Levels

Regional Economic Development, New Jobs, and Training

Sustaining and Growing the Businesses in the Region

Tourism - Including Ag, Sports, Nature and Eco Tourism

Promoting Special Events in the Region

Agriculture - Especially Organic Farming and Products

Land Conservation and Use in the Driftless

Environmental Issues that impact the Driftless Region

A Legislative Agenda that supports the region in four States
Resource conservation, innovative industry, agriculture, healthy communities, and sustainable growth in the region
Highlight the venues, events, and activities throughout the region year around
Showcase opportunities for investors, visitors and residents unique to the Driftless Region


- Ken Harwood and Julia Henley
Our Other Publications:

...more
---
This map, is a great illustration of the entire region we want to share with our readers. In the coming months, we will be expanding our channels, adding original content to motivate and inspire, and illustrate with you the opportunities for community, business, and personal growth that exist in this special and unique region.


Look for announcements in coming issues as to how you too can get involved with this regional initiative for sustainable and vibrant growth and perspective on how we can best share "our common ground".


...more
---
Wisconsin
The majority of the Driftless is found in Wisconsin and involves all or part of
Pierce
,
Pepin
,
Eau Claire
,
Buffalo
,
Trempealeau
,
Jackson
,
La Crosse
,
Monroe
,
Juneau
,
Vernon
,
Richland
,
Sauk
,
Crawford
,
Iowa
,
Dane
,
Green
,
Grant
, and
Lafayette
counties.
La Crosse
is the principal urban area wholly within the Driftless Area, while the larger
Madison
`s far western suburbs are located on the edges of the area. The most rugged part of Wisconsin`s Driftless area is also called the
Ocooch Mountains
.
Media...
http://www.wiproud.com/

http://www.piercecountyherald.com/
http://www.leadertelegram.com/
Eau Clair
http://www.winonadailynews.com/
http://www.winonapost.com/
http://www.weau.com
http://lacrossetribune.com/jacksoncochronicle/
http://lacrossetribune.com/
http://www.spartanewspapers.com/
http://www.wrjc.com/category/local-news/
http://lacrossetribune.com/vernonbroadcaster/
http://www.swnews4u.com/
https://www.co.sauk.wi.us/news
http://www.thedodgevillechronicle.com/
http://themonroetimes.com/index.asp
http://www.grantherald.com/
www.myrjonline.com/
Minnesota
The counties involved include all or part of
Dakota
,
Goodhue
,
Wabasha
,
Winona
,
Olmsted
,
Dodge
,
Houston
,
Fillmore
, and
Mower
. Aside from the southeastern suburban sprawl of the Twin Cities,
Rochester
is the main urban area. Additional communities include
Red Wing
,
Winona
,
La Crescent
and
Caledonia
.
Iowa
It encompasses all of
Allamakee
, and part of
Clayton
,
Fayette
,
Delaware
,
Winneshiek
,
Howard
,
Dubuque
, and
Jackson
counties.
Dubuque
is the only metropolitan area.
Illinois
The portion is confined mainly to
Jo Daviess County
; western parts of
Carroll County
(the
Mississippi River bluffs
characteristic of the Driftless terminate around
Savanna
) and a tiny portion of northwest
Whiteside County
are also included.
La Crosse Events
Winnona Events
Rochester Events
Platteville Events
Prairie du Chien Events
Sparta Events
Mineral Point Events
Spring Green Events
Decora Events
Dubuque Events
Lake City Events
Onalaska Events
Dodgeville Events
Galena Events
Richland Center Events
Boscobel Events
Viroqua Events
Trempeleau Events
Lansing Events
Stockholm Events
Driftless Organizations
MOSES, 7 Rivers, Prosperity SW, Mississippi Valley Conservancy, River Arts Alliance, Kickapoo Reserve, Driftless Wisconsin
...more
---
Your
support
keeps the Driftless Region in front of thousands of visitors, 500+ Media Outlets, hundreds of state, local and federal officials representing the region and others interested in the Driftless Area.
Our Goals
are to support the Driftless Region by sharing news, events, and ideas with 10,000 subscribers every week.
We will link to your business for free here.
While we would love to upgrade this with your logo, Yelp, Facebook, and LinkedIn links and count you among our supporters, it is is most important that you are listed, and like I said that is FREE.
Make sure your business, community or organization is represented.
You may search for them here
. Not listed add them
here
.
...more
---
Looking to add some "extra" to the "ordinary" in your getaway? Venture beyond the expected to find these brag-worthy local secrets in southwestern Wisconsin, from the best pie you`ve ever had to a converted caboose "cottage" to a river where you can see the best of wild Wisconsin.
...more
---
I`ll confess: I`m completely obsessed with southwest Wisconsin. I think it is underrated for a lot of reasons but mainly, because the Driftless Area`s unique and gorgeous terrain makes this region worthy of national attention. With a beautiful landscape comes a plethora of equally awesome events, festivals, parks and activities worth experiencing. Get your highlighter handy…I`m throwing 10 creative ideas at you to discover in Wisconsin`s stunning southwest corner!
1. Fish it, canoe it or tube down it — however you decide to relish Wisconsin`s largest river, you`ll be awestruck by the remarkable views and diverse wildlife that surround you on the Lower Wisconsin River.
2. Pack a picnic lunch, throw on a decent pair of hiking boots and tour the parks! Our top picks: Blue Mound State Park in Blue Mounds, Blackhawk Lake Recreation Area in Highland, Governor Dodge State Park in Dodgeville, and Wyalusing State Park in Bagley.
3. Amidst the southwestern Driftless Area`s steep hills and valleys are 345 lakes. This is definitely a fisherman`s dream destination. The abundant trout inhabiting cold-water streams in Richland and Vernon counties specifically entice fishing aficionados from afar.
4. Up for a unique history lesson? Take a step back in time and visit Villa Louis in Prairie du Chien. Our crew recently spent some time filming at this former Dousman residence, one of the official Wisconsin Historic Sites. If you still haven`t satisfied your hankering for history, go experience Stonefield Historic Site in Cassville for a look into a rural community at the turn of the 20th century as well as the home and estate of Wisconsin`s first governor at Nelson Dewey State Park.
5. A sightseeing staple here in Wisconsin, the House on the Rock in Spring Green definitely lives up to its fun and eclectic reputation. This former vacation home — created by Alex Jordan–is now enjoyed by thousands every year as an attraction, inn and resort.
6. Norskedalen is a nature and heritage center located in Coon Valley. Take a stroll on the six miles of nature trails and enjoy the guided tours of the restored Bekkum pioneer log homestead and the Skumsrud Heritage Farm, which features an open-air museum with 12 different types of Norwegian immigrant log houses.
7. When in Wisconsin, do as the Wisconsinites do: appreciate cheese. Stop by Cedar Grove Cheese in Plain for a tour of the facility and a deep dive into the art of cheesemaking.
8. For the adrenaline junky, we`ve got just the thing. Southwest Wisconsin isn`t just nature walks and sightseeing, the area can really get your heart pumping too. Get an adrenaline rush when you climb on-board a small plane to enjoy 60 seconds of free fall over Lancaster with Airborne Skydiving.
9. An impressive line-up of country music stars will touch down in Wisconsin`s second oldest city for Country on the River, August 6-8, 2015. Artists such as Alabama, Jake Owen, Dierks Bentley and Big and Rich will make this music fest a must.
10. Journey to Platteville`s downtown historic district and check out the Mining Museum - Rollo Jamison Museum for an underground tour of the 1845 Bevans Lead Mine. Psst…while you`re in the area, be sure to climb the world`s largest M for a spectacular view of southwest Wisconsin.
...more

Ken Notes: We are keeping this article in the news for a while. Please share...