---
---
On Friday, the city of Winona finally released its proposed plan for the future of local parks. The Comprehensive Parks, Open Space, and Recreation System Plan calls for $23 million to $47.5 million in repairs, upgrades, and new park amenities, and the proposal includes specific recommendations for each of the city's 32 parks and recreation facilities. There are just two weeks before the City Council may take a final vote to approve it.
The plan lays out big-picture goals for the park system, and outlines the city's take on the needs of every park in Winona. Among its many detailed recommendations, the plan calls for removing the Prairie Island Deer Park, further developing ice climbing, and considering a swimming beach at Lake Winona. The plan puts special emphasis on the outdoor recreation potential of the island city's backwaters and bluffs. "The importance and impact of Winona's unique landscape cannot be overstated," the draft plan states. "Its position on the Mississippi River, within Minnesota but on the border of Wisconsin, and amid the bluffs of the Driftless Area offers incredible opportunity …" The proposed plan also prioritizes improving bicycle and pedestrian routes between major parks....
...more
---

Ken Notes: This is a great opportunity for us to work together on a common goal for the region. DriftlessNotes would be happy to host and publicize a meeting to discuss this in the new year!
---
To reach the House on the Rock—a roadside attraction in southwestern Wisconsin perched atop a 60-foot tall rock—you must venture up a winding driveway half a mile long, past gigantic urns and sculptures of dragons stationed like sentries along the road. Once you finally crest the top of the hill, you'll see the house itself, which is less of a "house," in the traditional sense of the word than a massive, multi-storied cliffside complex (with lots of blacked-out windows) surrounded by man-made waterfalls and Japanese gardens. The exterior and the grounds are a little strange, to say the least, but they're nothing compared to what's inside: a motley collection of real and fake antiquities–thousands upon thousands of them–arranged in vast, dimly lit rooms decorated to look like exhibitions nicked from some sort of nightmarish, post-apocalyptic museum...
...more

Ken Notes: 16. It is in the middle of heaven!!!
---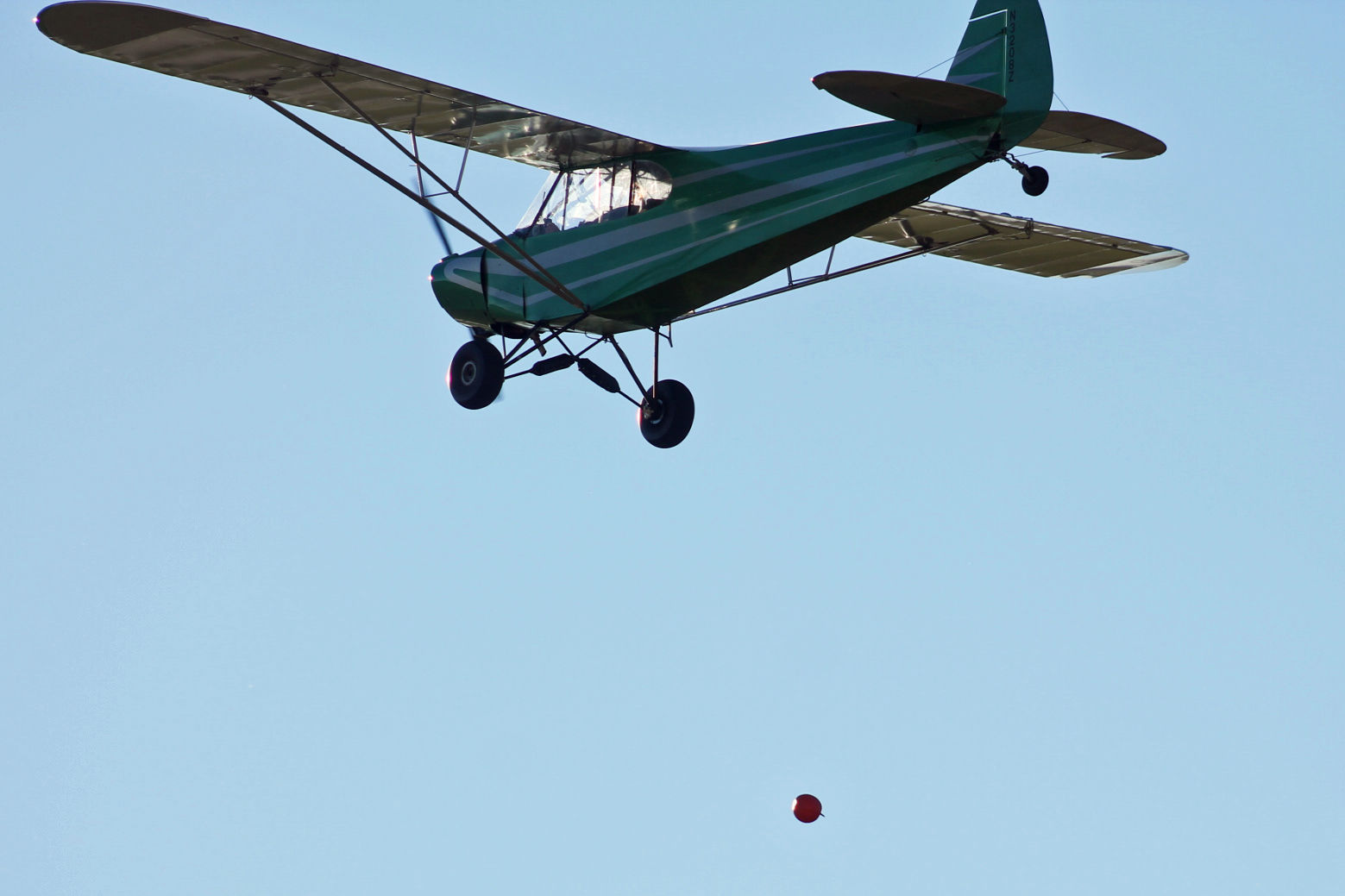 SPRING GREEN — Three counties that jointly own and operate a regional airport are in talks to revise a written agreement after one party lowered its contribution and another withheld funding for needed upgrades.
"I would assume that this is going to take a long time to hash out," said Tri-County Airport Manager Marc Higgs.
...more

Ken Notes: Flying over the Driftless is something we do not promote enough. It is beautiful up there....
---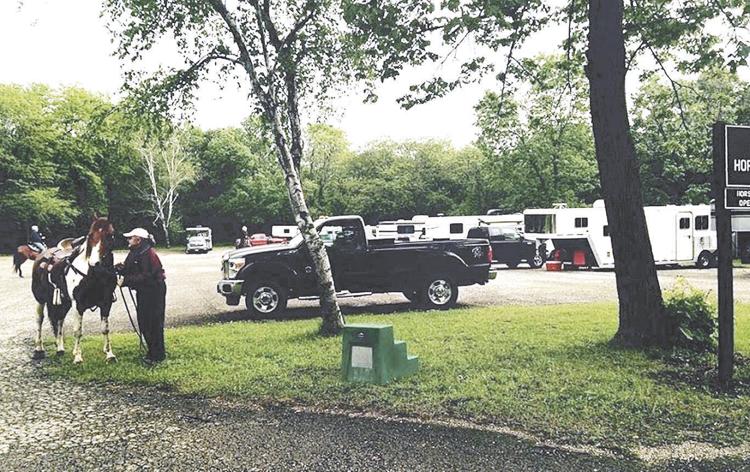 A 34-year-old dream of horse campers at Governor Dodge State Park is on the trail to becoming reality. The Friends of Governor Dodge State Park Equestrian committee is working to make the dream come true through its fundraising campaign.
A nonprofit organization, FOGD was formed in 1996 to support and enhance the programs and facilities at Governor Dodge State Park located near Dodgeville in Iowa County.
FOGD Equestrian Committee co-chairs Jean Warrior of Verona, and Sandy Rogers of Whitewater, are heading up the campaign to raise $650,000 to build an all-new horse campground at the site that was originally envisioned in the park's 1984 master plan...
...more

Ken Notes: We love this plan and hope more areas to enjoy the Driftless can be established. ATC (the power line company) if you are reading this, and we know you are, why not create some great public access along your lines and set aside some land for camping, hiking, biking....
---
Sponsors

...more
---
American Transmission Co., ITC Midwest LLC and Dairyland Power Cooperative have plans for a high-voltage transmission line connecting northeast Iowa and western Wisconsin that would provide economic savings, support renewable energy policy and improve electric system reliability.
A project area from Dubuque County, Iowa, to Dane County, Wisconsin, has been identified for the approximately 102- to 120-mile, 345-kilovolt line. Studies indicate that the Cardinal-Hickory Creek Project is a multi-benefit project that would deliver benefits to local communities and the Midwest region by:
Improving electric system reliability locally and regionally
Delivering economic benefits for utilities and electric consumers
Expanding infrastructure to support public policy for greater use of renewables
...more

Ken Notes: FYI this is a link to the website for the ATC Transmission line cutting across the Driftless. The DriftlessNotes Position is that we as a region should ask ATC, ITC, and Dairyland Power to consider creating benefits for the area with some of the profits from the project. Specifically we we suggest establishing Trails, Public Lands, Camping, Supporting Community Events, Working with Area Conservancies, Promoting New Businesses and other things in line with our objectives for the region (below). You nay submit comments at the website and we strongly hope you do. One final note a just say no approach may not win the day here this is a heavily financed project.
---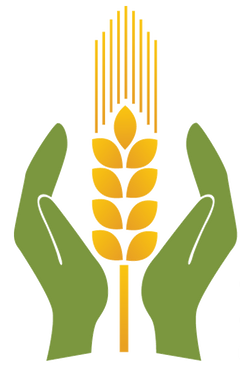 FENNIMORE
— For the supporters of the Food, Faith and Farming Network in southwest Wisconsin, meeting to talk about food around harvest time is as good a time as any. Gathered at Southwest Technical College on Nov. 9, the group enjoyed a meal provided by Rex Smith, dining services manager at SWTC, before discussing further ideas that were unveiled through a series of listening sessions in February and March.
The salad greens were grown on campus in the college's grow lab by agronomy students; the potatoes served were purchased from Fifth Season Cooperative in Viroqua. The pork was bought from an FFA participant at the Grant County Fair and the sweet corn grown by an instructor and cut by culinary students as one of their first lessons in knife skills.
"We have so many features in the Driftless Area that are treasures," said Tom Nelson, chair of the Food, Faith and Farming Network. "What we're short on is local food; it's spread out, hard to get out to consumers and to market...
...more

Ken Notes: Imagine the Driftless becoming the Napa Valley of organic foods. This is not a goal that is totally out of reach but we will need to get the region pulling together in one direction. Not to mention better defining the region!
---
"Create. Not for the money. Not for the fame. Not for the recognition. But for the pure joy of creating something and sharing it." ? Ernest Barbaric
The classrooms at Wilder Forest in northern Washington County were a hive of hands-on learning on a recent Saturday morning.
Upstairs, the smell of fresh ginger, maple sugar and juniper berries wafted from the kitchen as cookbook author Beth Dooley taught 15 apron-clad women to make small-batch preserves...
...more

Notes: Sounds cool...
---
CEDAR RAPIDS — Inside Indian Creek Nature Center's maple sugar house, a group of women tucked greenery into handfuls of moss caged in chicken wire, creating lush kissing balls they would later adorn with ribbons, seed balls and berries.
Warmed by a crackling wood-burning stove, the volunteers were preparing through the week for the Nature Center's annual holiday market, Nature's Noel, scheduled on Saturday.
The hanging kissing balls the women fashioned will be some of many crafts — including wreaths, treetoppers, table centerpieces and yule logs — for sale from 9 a.m. to 1 p.m.
...more

Ken Notes: We would like to develop a story on holiday craft markets in the driftless area, send you favorite to editor@driftlessnotes.com!
---
PRAIRIE DU CHIEN -- Driftless Development Inc. will host 2019 Economic Outlook: A Vision for Our Future from 4:30 to 7 p.m. Monday, Dec. 10, at the historic Dousman House on the riverfront in Prairie du Chien.
The program, which begins at 5:30 p.m., will feature a community wide celebration of 2018 accomplishments and an economic outlook for 2019 and beyond in the greater Crawford County region.
Rick Dickinson, CEO of the Greater Dubuque Development Corp., will serve as keynote speaker. Luke Zahm, chef and owner of the Driftless Café in Viroqua, and Nora Schmidt, executive director of the Viroqua Chamber Main Street, will talk about their success with the Viroqua Chamber Main Street program and propose a new partnership between Crawford and Vernon counties....
...more

Ken Notes: Driftless Development is not directly associated with DriftlessNotes.com and the organization represents only a portion of the entire area (see map below). We hope to feature all development agencies in the region and promote their events...
---
MIDDLETON–Hundreds of people from around the area streamed into Madison Marriot West to give input on the proposed American Transmission Company's (ATC) Cardinal-Hickory Creek project (CHC). The sessions, held Nov. 12, were organized by the Wisconsin Public Service Commission (PSC) and the Wisconsin DNR.
Attendees at the meetings could review maps, the application for construction of the line and give input on the environmental impact of the project, which would potentially run through the Driftless Area. Staff from PSC was on hand to answer questions about the project and the process...
...more

Ken Notes: Remember to ask for investments in community, tourism, and public lands if the line gets built. ATC will make a great deal of money on this project and will only share if asked specifically and commitments are made BEFORE the line is approved.
---
Sponsors
...more

To have your logo appear weekly contact Ken at editor@driftlessnotes.com
---
Latest Book: "Waldwick?"
Publisher: Little Creek Press
Release Date: Oct. 15, 2018
Available: Little Creek Press, Amazon, Kindle
What's your new book about? "Waldwick" is historical fiction set in southwestern Wisconsin from 1826 to 1871 that deals with the consequences of oppression as it follows the three faces of power – the power to design or manipulate rules, the power to win the game through force or unfair competition, and the power to rewrite history to one's benefit.
I've woven in oppression, repression, dominance and subservience, all in the name of commerce, protected and sanctified by a government that promised, in its very foundation, to be the land of the free.
...more
---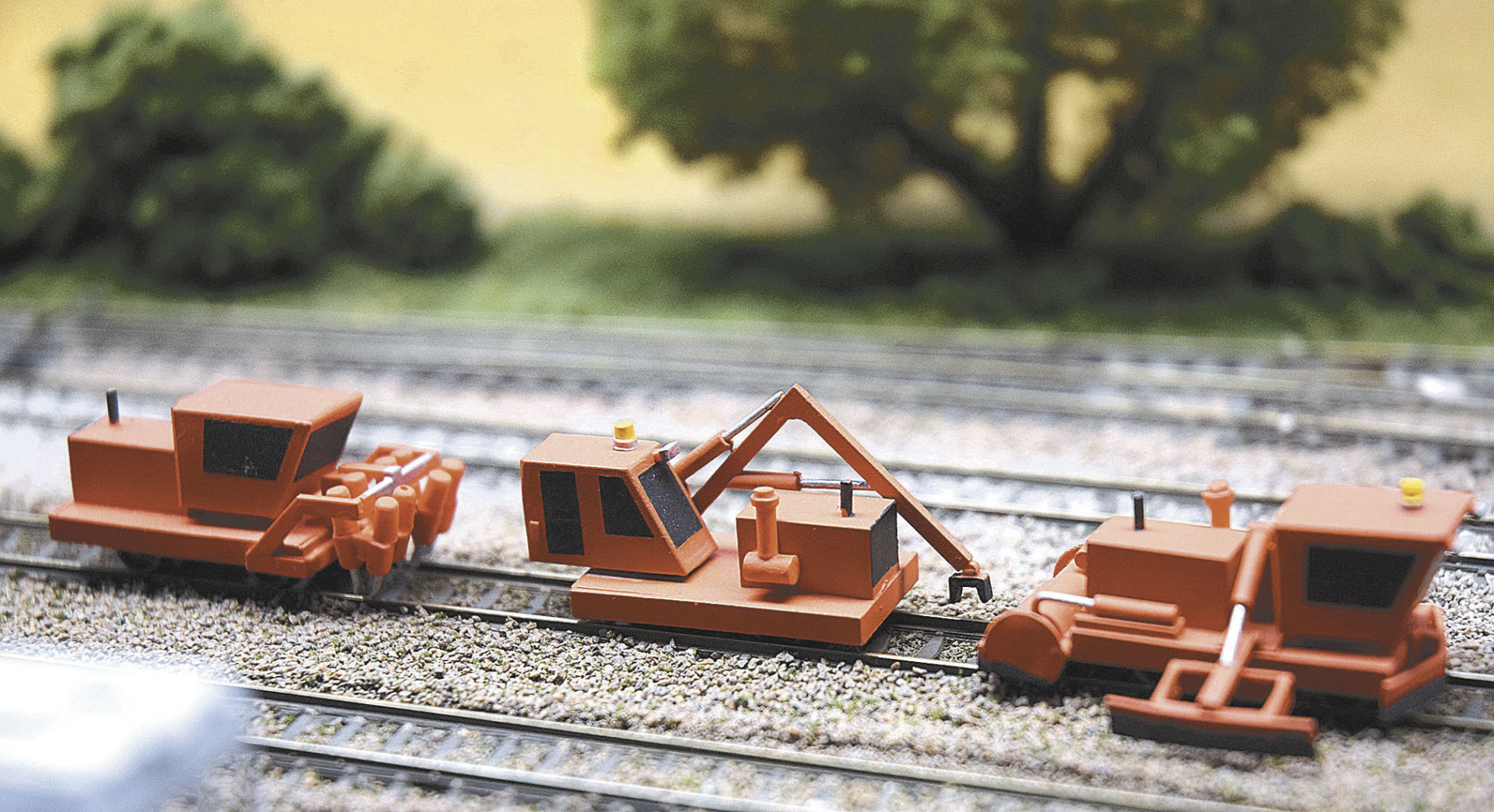 Milwaukee man models rural Wisconsin towns, industries
MILWAUKEE — Jerry Gunderson has fond memories as a youngster in the 1960s and 70s of making the trip with his parents from Milwaukee to Wautoma to visit grandparents on their dairy farm. He remembers the cows, the iconic red barn, a derelict train depot on the east side of Wautoma and bumping over the abandoned Chicago Northwestern tracks across Highway 73. Now, decades later, Gunderson has recreated in 1:160 scale a miniature world of familiar rural industries and central Wisconsin towns and has once again connected them by rail, but this time, it is a modeler's railroad in his Milwaukee Bay View neighborhood basement.
See Also:

...more

Notes: This article reminded me of the Toy Train Barn in Argyle. If you haven`t made the trip you are missing out...
---
LA CROSSE, Wis. (WKBT) - Enjoying downtown La Crosse often includes good food, a cup of coffee and maybe a drink or two. Now you can do all that while challenging friends to axe throwing!
The Driftless Axe is now open. The new business combines the growing sport with coaches, a restaurant and full bar.
Owners say axe throwing is a stress reliever that also makes you feel powerful and in charge...
...more
---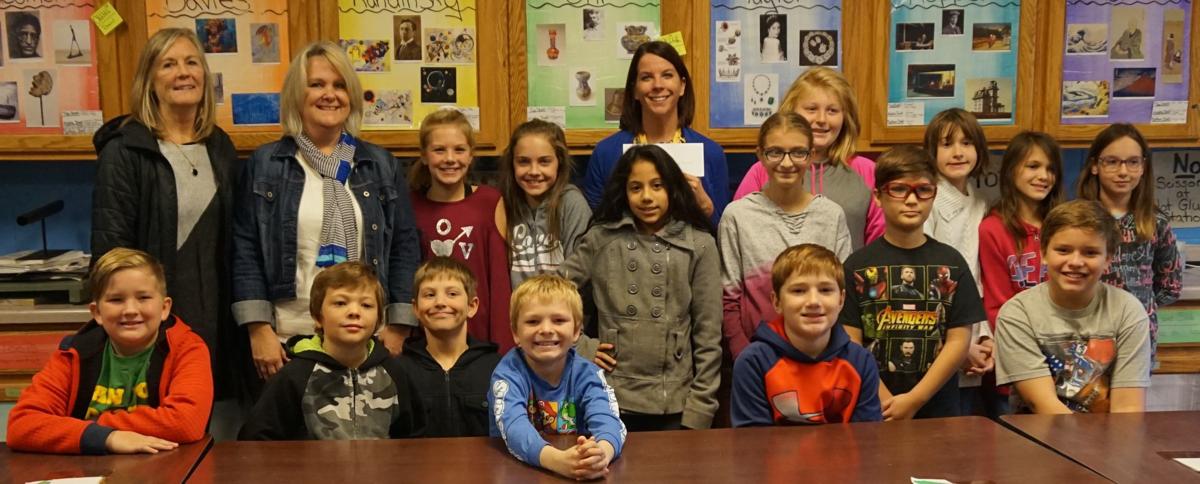 Young artists were honored at their schools recently, for prize-winning art exhibited in last year's KidsArt Gallery, and popular feature of the yearly Driftless Area Art Festival.
Professional artists viewed the exhibit of over 200 works from 14 participating schools and awarded blue ribbons for three pieces, one in each of three grade groupings...
...more

Ken Notes: Art clearly defines the Driftless, If you would like us to feature a photo, painting, drawing, poem, or story send it to editor@driftlessnotes.com....
---
SOUTHWEST WISCONSIN - The Southwest Wisconsin Groundwater and Geology study, or SWIGG, aims to study the quality of the groundwater assets of Grant, Iowa and Lafayette Counties, and to identify the sources of any contamination found.
The study's goal is to test 500 wells randomly selected throughout the three counties. It is estimated that there are 2,199 private wells in Grant County; 5,829 in Iowa County; and 3,000 in Lafayette County. This means that a sample of 500 will represent five percent of the total approximately 11,000 private wells.
The first samples were taken on Friday, Nov. 9, and the second round of samples will be taken in March of 2019...
...more
---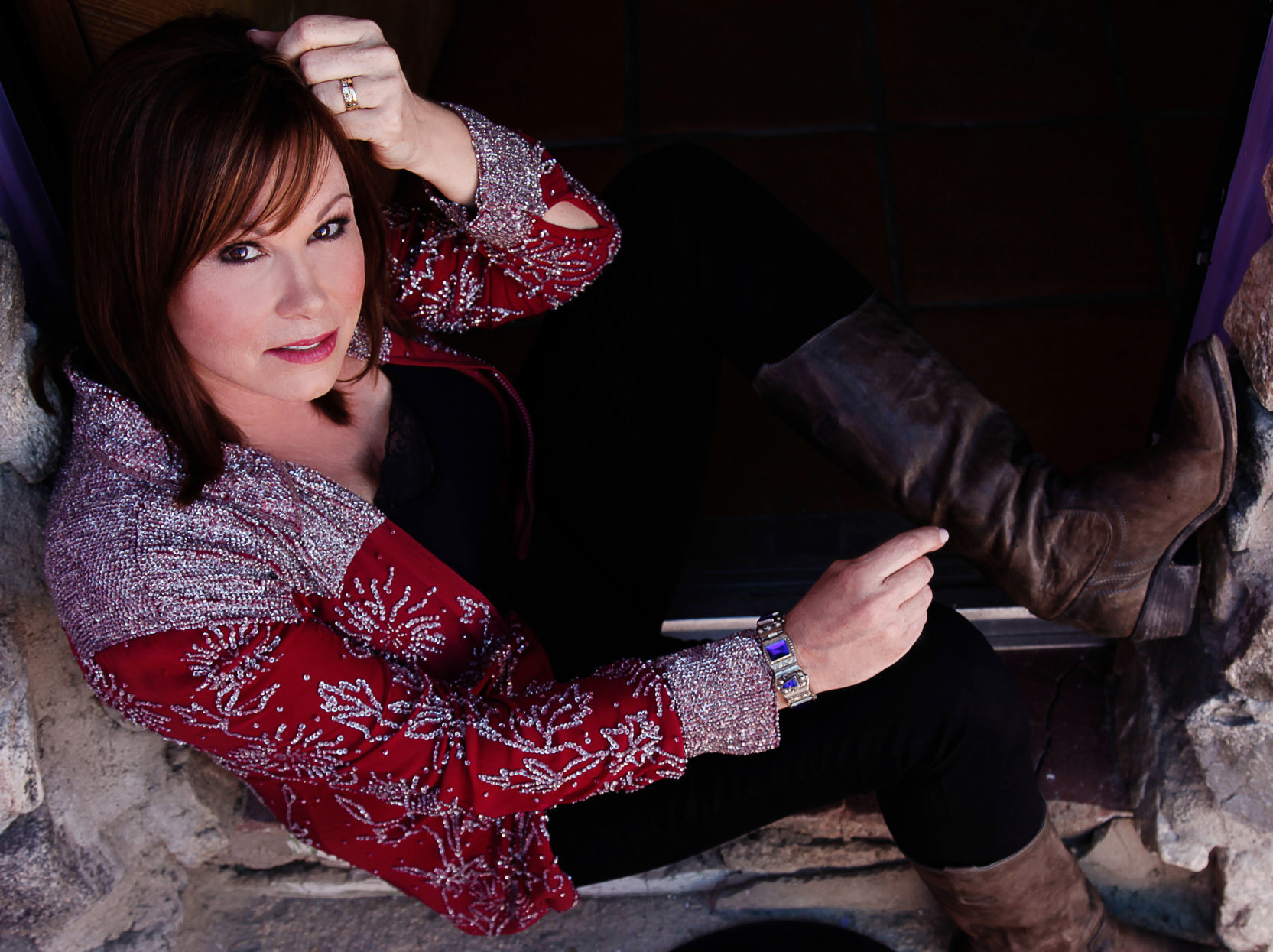 Suzy Bogguss was a little hoarse in a phone conversation earlier this week, but no doubt she'll have her beautiful voice in fine form for her Nov. 30 show at the Westby Area Performing Arts Center.
She wasn't ill or anything. It was the dog...
....Her two most recent releases include an acoustic 25th-anniversary reissue of "Aces" and an album full of her favorite Merle Haggard songs. While she might be best known for her country recordings, Bogguss loves a wide variety of music and has recorded a jazz album, a Western swing project with Ray Benson of Asleep at the Wheel and a collection of folk standards....
...more
---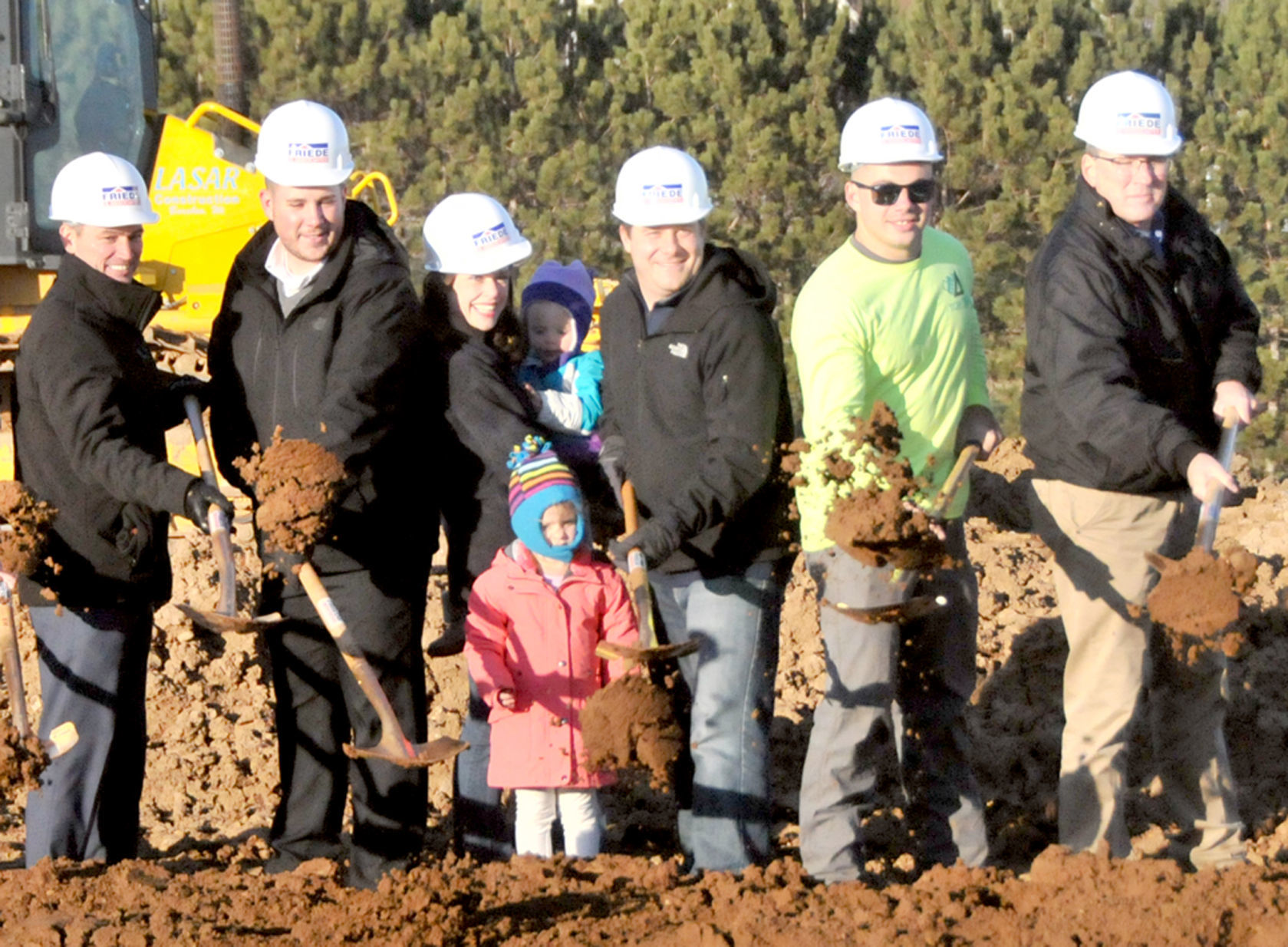 With site work already underway, Baraboo's new winery ceremonially broke ground Wednesday.
Matt and Kristin Boegner are building Balanced Rock Winery — featuring a vineyard, bottling facility and banquet hall — on 22 acres they bought from the city off Walnut Street near Baraboo Country Club.
They gathered with local dignitaries and their design and building partners Wednesday to celebrate the start of construction. They hope to open next spring....
...more
---
I hope everybody had a safe and enjoyable Thanksgiving. There are two times a year I am guaranteed to look back on my life to ponder the supposed progress of my character. One of those times is around the end of November, where Thanksgiving finds its home nestled within the 22nd and 28th of the eleventh month. I am in Europe this Thanksgiving and will unfortunately not be able to partake in the family get together, and although 2018 has been a bit of a roller coaster ride relative to most other years, I still look back and thank my many lucky stars.
...I'm thankful to the good farmers who make Thanksgiving possible every year, not to mention every meal of every day. I'm thankful for my teachers and coaches for providing the lessons I needed and showing me the tools I already possessed but didn't know how to use, all so I could examine this world we live in with my own eyes. I'm thankful for our police officers for keeping our towns and roads safe every day, night, and holiday. I'm thankful for our mail service men and women who facilitate the exchange of letters with my friends....
...more
---
300 Water St - Baraboo, WI 53913
Information: 608-356-4536
Sun-Wed: 11am-8pm, Thurs-Sat: 11am-10pm
Driftless Glen is set just around the hillsides of the Baraboo valley, purposely nestled along the river which flows as smoothly as the spirits that are distilled inside.
Come visit us on the banks of the Baraboo River, the longest mainstream restored free flowing river in America, and witness the masterful distilling process we use to bring our unique spirits to life...
...more

Ken Notes: Stopped in for lunch a few days ago the smell alone from the storage facility is worth the visit...
---
Sponsors
...more
---
Early on Wednesday morning, more than 120 students from across the driftless region marched into Winona State University's (WSU) Tau Center, clutching bill books and emblazoned with small silver pins on their lapels. The students were about to take part in the 56th annual Winona Model Legislature to learn firsthand about the complicated nature of politics.
Led by Gene Pelowski, WSU professor and real-world representative, students are taught the inner workings of the legislative process, including committees, appeals, budget balancing, bill approval and even accidental partisanship in the way of school versus school...
...more

Ken Notes: we have totally lost track of this art at the State and local levels...
---
PRAIRIE DU CHIEN — Our dog Fargo is good at finding remnants in the woods. With a perpetual smile on his face, he brings back a bone too wide for his mouth. We try to entice him to drop his prize with treats that by the look in his eye he judges not to be an equitable exchange. Like any aspiring predator, he's proud of his prize.
The woods fill with the signs of life-and-death struggles. Coyotes prowl the hills for food above our house, interjecting a forlorn howl into the night sky when they sit down for a meal of some less fortunate creature. Smaller trees look barren of growth having lost the battle for light to towering trees reaching for the sun. Graveyards of toppled trees, decomposing remains and fallen leaves litter the forest floor with not so much as a grave marker for their ended lives...
...Cooperation between species is beneficial to our well-being. Cooperation within our species is critical to our survival...
...more

Ken Notes: Eric is one smart guy...
---

Notes: Wow!
---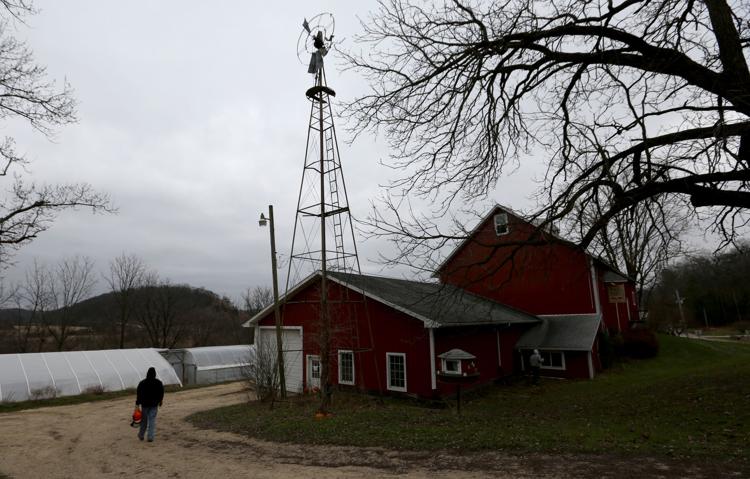 For the first time this past growing season, Crossroads Community Farm in Cross Plains did something quietly revolutionary. It offered consumers a choice.
Crossroads operated as a traditional community supported agriculture (CSA) farm for more than a dozen years. Everyone got more or less the same box of veggies, no swaps or changes...
...more

Ken Notes: Great Read!!
---
Wednesday, 12/12
AMERICA`S MISSISSIPPI
: THE HEARTLAND (new episode) 8 p.m. ET/PT
The central stretch of the Mississippi River pulses through America`s heartland and cuts into the hilly plateau of the Driftless Area - a region that escaped being flattened by Ice Age glaciers. It becomes a river of uninhabited islands harboring coyotes and hungry otters, overlooked by small towns nestled among the steep banks. Male wild turkeys fluff up their feathers and battle for mating rights. As the forests thin, red-tailed hawks hunt in the clearings, wood duck fledglings take a 30-foot leap of faith from their tree holes and bobcats hunt to feed their kittens. Near Prairie du Chien, Wisconsin, spring`s snowmelt and rain combine to break the river`s banks and force wildlife to flee...
...more
---
In a scene from my play House Hunters: Erickson Edition, an American white pelican speaks:
"I love being outside. Outside is where I live. But I tell ya, some nights I'm up there flying and I think I might not make it. I think, there's not enough outside left."
The pelican is one in a series of species who come forward to explain to a house hunter and her real estate agent why draining the wetlands they call home, and building a housing development in its place, would be disastrous for them.
I wrote the play to teach children and grown-ups alike about the Erickson Conservation Area, a small wetland in Argyle, Wisconsin that is owned and managed by the Driftless Area Land Conservancy. But the play can be adapted to any wildlife refuge, park or conservation area. I wrote it because I want to see the last of our wilderness areas, large and small, protected....
...more
---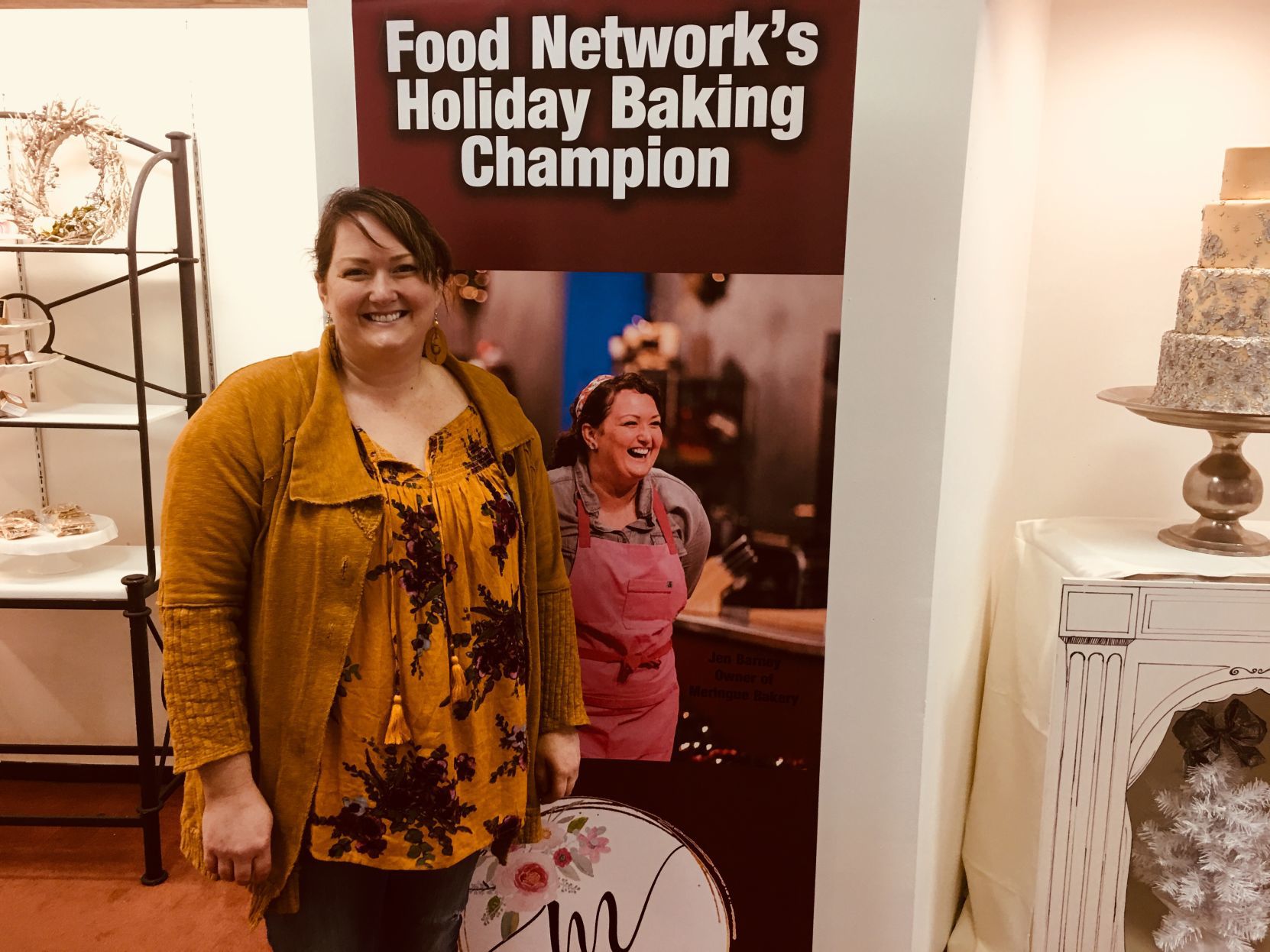 It's worth popping in to the Pearl Street Pop Up group in downtown La Crosse, where customers not only can shop for Christmas gifts and treats but also meet the product's creators for an added personal touch.
"It's a great program," said Jennifer Barney, owner of Meringue Bakery in Stoddard — one of seven stores that have popped up in the former Stamp 'n Hand at 200 S. Fourth St., although they adopted the Pearl Street moniker as a recognizable La Crosse brand.
...more
---
Please consider a showing in you community!
It is a great film...

STIL SHOWING @VTHE RIVOLI THEATRE
La Crosse, WI
Join us for a wild ride of adventure above, on, and below the amazing Driftless Region!
Emmy- winning filmmakers George Howe, Tim Jacobson, Rob Nelson, and Neil Rettig have teamed up with Jonas Stenstrom of Untamed Science, to capture fantastic footage of the Driftless Region, and weave it into a compelling story, in a way never done before.
You`ll soar over ancient rugged bluffs, skim the surface of primordial rivers, venture deep underground to mysterious secret worlds, marvel at sacred archeological treasures, and hang perilously over massive rock cliffs. One thing for sure, you'll never forget this film, and you`ll want to share it with everyone you know!
SHOWING now till - 12/06:
TICKETS AVAILABLE NOW
Click Here to Purchase Tickets Online
...more

Ken Notes: Gone with the Wind ran in Memphis for 34 years??
---
This map, is a great illustration of the entire region we want to share with our readers. In the coming months, we will be expanding our channels, adding original content to motivate and inspire, and illustrate with you the opportunities for community, business, and personal growth that exist in this special and unique region.


Look for announcements in coming issues as to how you too can get involved with this regional initiative for sustainable and vibrant growth and perspective on how we can best share "our common ground".


...more
---
Below are the guiding principals for DriftlessNotes in 2019


If you have something to add, delete, or modify
Please email us at Editor@DriftlessNotes.com

Brand Identity For The Driftless Region And Our Local Products


Highlight The Venues, Events, And Activities Throughout The Region Year Round


"Driftless" Recognition At The State, Regional, National, And Global Levels


Regional Economic Development, New Jobs, And Training


Sustaining And Growing The Existing Businesses In The Region


Tourism - Including Traditional, Ag, Sports, Nature And Eco Tourism


Promoting Special Events In The Region


Promote And Support Agriculture - Especially Organic Farming And Products


Land Conservation And Use In The Driftless


Environmental Issues That Impact The Driftless Region


A Legislative Agenda That Supports The Region In Four States


Showcase Opportunities For Investors, Visitors And Residents Unique To The Driftless Region
- Ken Harwood, Editor

...more
---
To: Driftless Area / Region Supporters
From: Ken Harwood Editor Wisconsin Development News
Editor@DriftlessNotes.com – 608.334.2174
Re: Driftless Notes and DriftlessNotes.com
Note: Please forward this to the appropriate decision maker in your organization.
Greetings, I am getting many requests to continue to send the Driftless Notes weekly email and maintain the DriftlessNotes.com website. Unfortunately I have run out of funds to do so. This is a reasonably affordable venture considering the 10,000 unique recipients including: travel writers, previous visitors, businesses, professionals, developers, elected officials, and other interested in "The Driftless".
We can continue to use the Wisconsin Development platform and email systems but we still need a monthly income to collect and update our data bases (all professionals, officials, and businesses in the region), compose / edit the email, and send and track the results. We also previously referred contacts to the appropriate professionals and businesses in the region.
Driftless Notes has no marketing arm or outreach so this single email will have to do. We are looking for 16 communities (cities, counties, towns), 16 businesses and 16 organizations (i.e. Planning, Chambers, Economic Development And Conservation Organizations) to commit to $10 per week as sponsors of the publication and website. Currently we fill these spaces with those who have just expressed interest in the project.
Each sponsor will have their logo, link to their website, appear at the top of the list of appropriate business category, and special attention to news pertaining to them will be featured when appropriate in the weekly email. We will also refer requests about the region to the appropriate sponsors first. Fore example in the past we have had request from travel writers, land donors, development projects and visitors or tourists.
If you are interested let me know – DO NOT SEND MONEY – I will not invoice you until I can guarantee one full year of emails and web maintenance. You will receive a contract outlining these commitments from Driftless Notes.
Our goal is simple – Promote the Driftless, specifically:
Brand Identity For The Driftless Region And Our Products
Highlight The Venues, Events, And Activities Throughout The Region Year Around
"Driftless" Recognition At The State, Regional, National, And Global Levels
Regional Economic Development, New Jobs, And Training
Sustaining And Growing The Existing Businesses In The Region
Tourism - Including Traditional, Ag, Sports, Nature And Eco Tourism
Promoting Special Events In The Region
Promote And Support Agriculture - Especially Organic Farming And Products
Land Conservation And Use In The Driftless
Environmental Issues That Impact The Driftless Region
A Legislative Agenda That Supports The Region In Four States
Showcase Opportunities For Investors, Visitors And Residents Unique To The Driftless Region
There are many organizations that do some of the above and we applaud their efforts, our goal is to create an umbrella that ties all of them together working for the region. Please email or call if you are interested Ken Harwood Editor Wisconsin Development News – Editor@DriftlessNotes.com – 608.334.2174.
...more
---
Start Week: 46 - Query String:SELECT * FROM driftless WHERE `issue` > 46 and volume = 6 OR `issue` > 90 ORDER BY sortorder