---
...more
---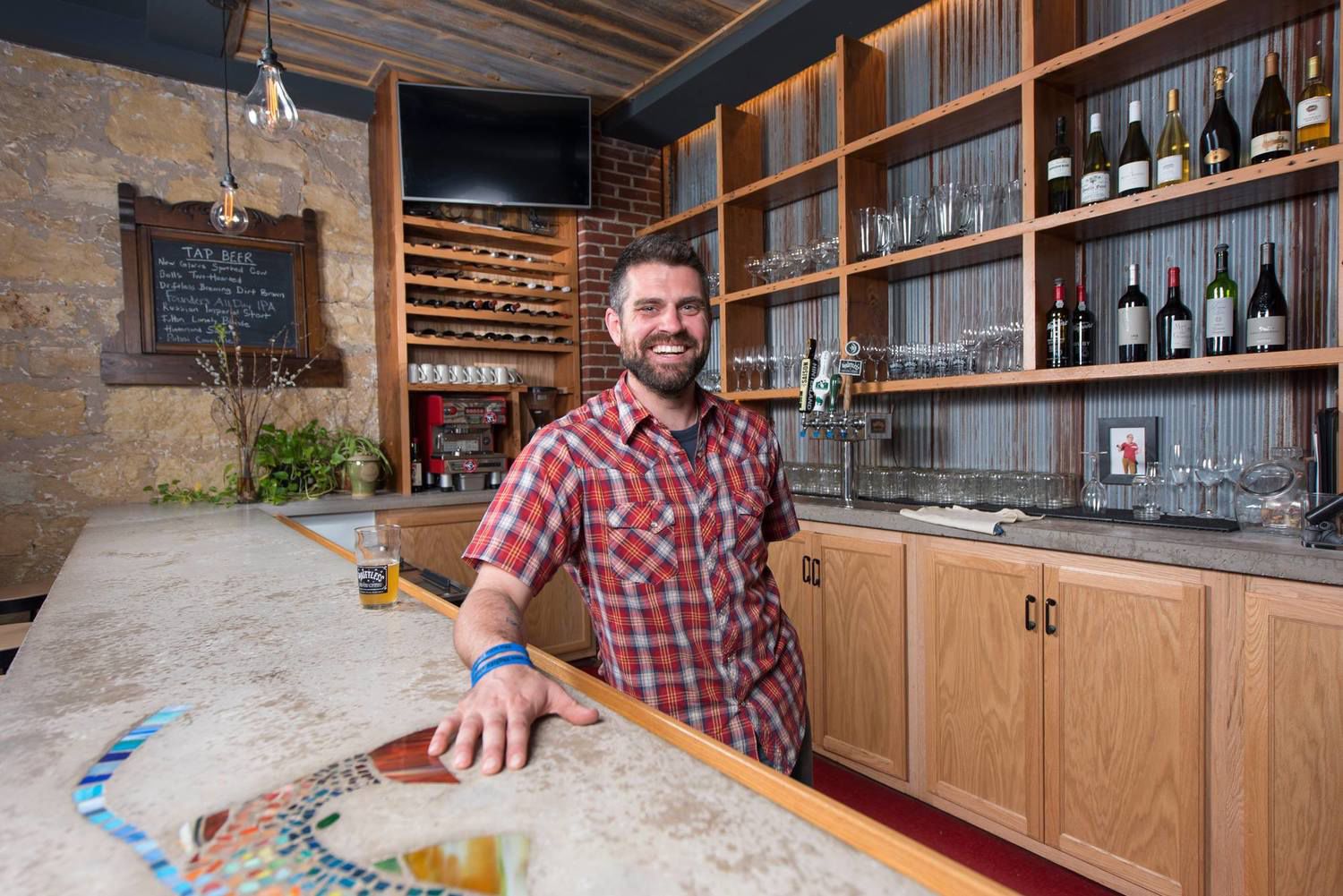 When the James Beard Awards semi-finalists list dropped last week, it included several names Madison diners are well familiar with.
Given a nod again by the annual "Oscars of food" were L'Etoile chef Tory Miller, a previous winner of Best Chef: Midwest in 2012, Underground Food Collective co-founder Jonny Hunter and Heritage Tavern's Dan Fox.
One Wisconsin name was new: chef Luke Zahm, co-owner of Driftless Café in the small town of Viroqua, two hours west of Madison...
...more

Ken Notes: Congrats!!!
---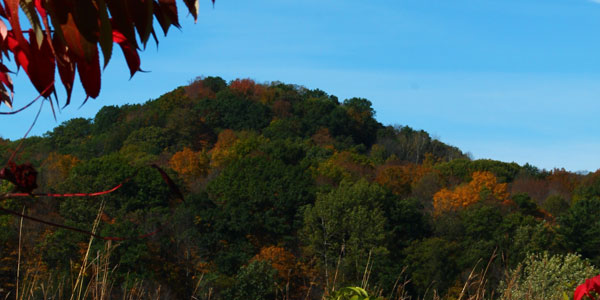 ...more
---
Everyone is invited to join the Oneota Valley Community Orchestra for their mid-season concert "Music that Tells a Story" Sunday, March 12, at 3 p.m. at the Decorah High School Auditorium, 100 Claiborne Drive, Decorah.

This concert is free and open to the public.

Featuring music by Serge Prokofiev and Ludwig van Beethoven, the OVCO will tell musical stories of adventure and country life....
...more
---
LA CROSSE (AP) — Robbie Young first realized riding to work was possible when he worked at an Onalaska bike shop.
When he landed a job at the business software firm SAP, Young looked for a home in the central part of the city that would make it easy to continue biking to work, the La Crosse Tribune reported.
Young said he doesn't look at his 2-mile commute as saving the environment or even really saving gas — just a fun way to start his day.
...more
---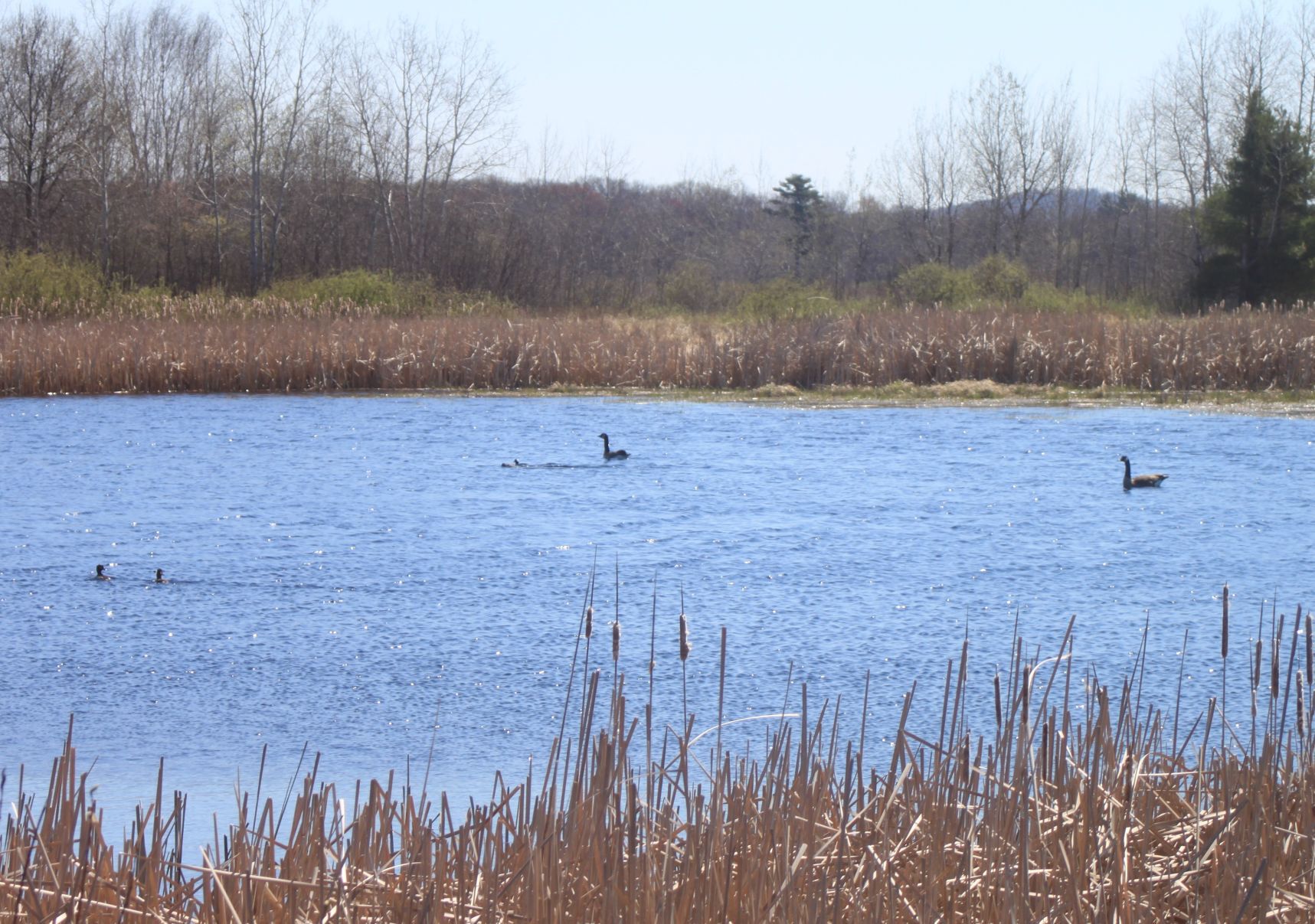 Trout streams brimming with trout, flushing a pheasant on a prairie, studying the whitetail deer heard or expanding the range for wild turkeys. These are all routine activities for the Wisconsin DNR.
Much of the funding for these wildlife related jobs comes from the fees that hunters and anglers pay for their licenses and tags, which have not been increased in over a decade.
George Meyer, Executive Director of the Wisconsin Wildlife Federation states, "It has been over ten years since there has been any revenue increase in the Fish and Wildlife Account. In the meantime expenses for carrying our fish and wildlife management and conservation law enforcement have risen significantly. This has resulted in DNR having to make substantial cuts in front-line conservation positions and significantly cut services to sportsmen and women. It is time to increase license and stamp fees for on-the-ground conservation work in the state."
...more
---
Sponsors

...more
---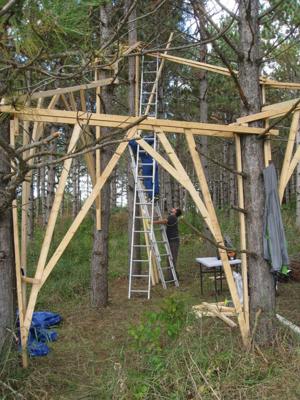 He first started coming to Wisconsin to create pieces for the Farm/Art DTour public art tour in Reedsburg, and liked the area so much he eventually moved here.
Krsko is working on another piece, a metal sculpture inspired by the movement of bubbles, that will be installed in the Wisconsin Institutes for Discovery. He's also teaching a class of students from a wide range of arts and science majors to build their own sculptures, which will be unveiled in a show at Olbrich Gardens in May...
...Krsko talked with the Cap Times about the inspiration for his work, why art is a valuable way to approach science and why he moved from Slovakia to Washington, D.C. to the Driftless region of Wisconsin.
You now live in Wisconsin full-time. What brought you here?
The people and the whole landscape of the Driftless region, the cliffs and the bluffs. Every time I go out for a walk, every single place is amazing. It makes you feel really small. And you think about how it was all created thousands of years ago by all these lakes and waters.
The people are really beautiful and nice here...
...

...more

Ken Notes: Why yes, yes we are!!
---
So many nests! So many eggs! Here's a round-up:

Decorah
. This is our original Iowa site! Mom and Dad Decorah are currently nesting in N2B (a human-built nest named after Bob, who was very enthusiastic about the nest-building project). As of this post, we have two eggs in the nest. The first eaglet to hatch will be D26. The adults are Mom and Dad Decorah, or Mom and Dad.
...more

Ken Notes: So cool! Founded in 1988 by the late Bob Anderson, the non-profit Raptor Resource Project specializes in the preservation of falcons, eagles, ospreys, hawks, and owls. We create, improve, and directly maintain over 50 nests and nest sites, provide training in nest site creation and management, and develop innovations in nest site management and viewing that bring people closer to the natural world. Our mission is to preserve and strengthen raptor populations, expand participation in raptor preservation, and help foster the next generation of preservationists.
---
VIROQUA, Wis. (WEAU) -- The Vernon County Humane Society has officially changed its name to The Driftless Humane Society, and will be holding a Grand Re-opening on Saturday, April 1 to celebrate.
"This is our opportunity to introduce our new name, as well as thank our volunteers, donors, staff, executive board, vets, and all the cat and dog lovers who support us," said shelter manager, Linda Kica.
To start the festivities, some of the Driftless Humane Society's adoptable dogs will be available for a meet and greet at the 5th Annual 5-K-9 Run/Walk and Kids Fun Run at the Vernon County Sheriff's Office at 8 a.m. in support of the Vernon County K-9 unit...
...more
---
Building a house typically takes months, exacerbating the
housing crisis
so many people face worldwide.
Apis Cor
, a San Francisco-based company that specializes in
3D-printing
, decided to tackle that crisis with a groundbreaking mobile
3D-printer
that can print an entire 400-square-foot
tiny home
in just 24 hours. What's more, doing so costs just over $10,000 – a steal compared to most modern homes.
...more

Ken Notes: It is interesting that there are not a lot of permitted locations for these small homes. Could the Driftless become a destination for these dwellings???
---
A gallery featuring the photography of Bob Modersohn on display at Luther April 5-May 21
Featuring black and white sequential photographs taken by Bob Modersohn, the photography exhibit "Click by click" will be on display April 5-May 21 in Preus Library on the Luther College campus. A reception for Modersohn will be held at 4 p.m. Wednesday, April 12, in the Hovde Room of Preus Library.
The gallery and reception are open to the public with no charge for admission.
...more
---
On of them is:
...Alexis Dunnum, Westby, was raised on her family`s fourth generation, organic beef and crop farm in Wisconsin`s Driftless Region. She was an active member of the Nerison 4-H Club and the Westby FFA. Dunnum showed beef steers, swine, and poultry each year at her county fair and served as the 2014 Vernon County Fairest of the Fair. She is currently a senior at the University of Wisconsin-Madison, double-majoring in life science communications and Scandinavian studies and will receive a certificate in environmental studies.
In the spring of 2016, Dunnum studied at the University of Southeast Norway and traveled the country independently to interview farmers about sustainable agriculture. Upon her return to the U.S., Dunnum continues to spend her time as a member of Collegiate FFA, the Association of Women in Agriculture, and playing trumpet in the UW Marching Band.
"Wisconsin`s agricultural industry has supported generations of family farmers and has become an integral part of our state`s identity, as well as my own. As the 70th Alice in Dairyland, I will exemplify what Wisconsin agriculture has taught me and educate people about our agricultural heritage and the opportunities that await the industry in the future."...
...more
---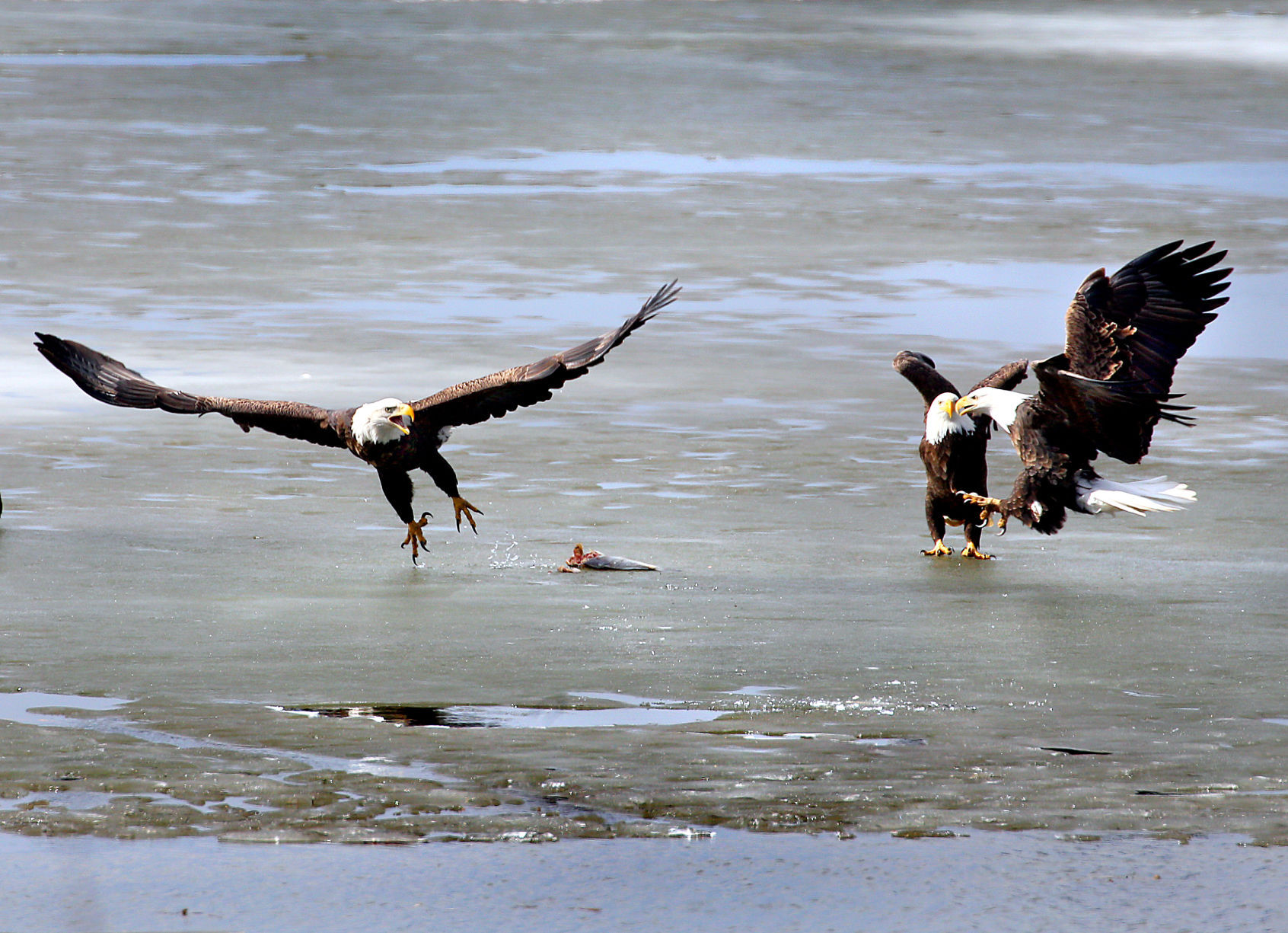 The ninth annual Bald Eagle Watching Day will be held at the Village Community Center, Hwy. 35, Ferryville, Saturday, March 4. This program is sponsored by the Ferryville Tourism Council, co-sponsored by Friends of Pool 9 and free to the public.
Event activities are from 10 a.m. to 3 p.m. (doors open at 9:45 a.m.) New to the program is the Decorah Raptor Rearch Project, Decorah, Iowa Eagle Cam organization...
...more
---
WAUSAU - Kyle Zempel received a fly rod among the gifts from well-wishers for his graduation from Wausau West just over a decade ago. Since then he has carried a fly rod with him to fish for trout on the Animas River in southwestern Colorado, bonefish in the Bahamas and peacock bass or payara —the vampire fish — deep into the jungles of Colombia.
He has traveled to 42 states, but his favorite fishing spot remains in his home state.
"If I had one day left and had to choose where to fish, I would choose the Wisconsin River for small mouth bass with a fly rod," the 2006 West graduate said.
The lower Wisconsin River and the Driftless Wisconsin Area, located in the southwestern corner of the state, are the staple waters for Zempel, who is the owner, guide and photographer for Black Earth Angling Co. a fly-fishing guide service which he operates just outside of Black Earth....
...more
---
Sponsors
...more

To have your logo appear weekly contact Julia
---
Funding structure changes for organizations such as the Southwest Badger Resource Conservation and Development Council (Southwest Badger RC&D) will mean a reduction by almost half for the funding of environmental projects in Southwest Wisconsin.
"The money from the state will be about $8,000 per county," said Aquatic Invasive Species Specialist Don Barrette of Southwest Badger. "This will be about half as much as we get now."
Southwest Badger is a conservation organization serving Crawford, Grant, Green, Iowa, La Crosse, Lafayette, Richland, Sauk and Vernon counties. Its mission is to implement natural resource conservation, managed growth, and sustainable rural economic development. Southwest Badger, based in Platteville, is a non-profit organization that works towards innovative, economic and sustainable use of natural resources.
Southwest Badger is one of seven RC&D councils in Wisconsin. Each of these RC&D councils is committed to improving Wisconsin's economy while conserving its rich resources...
...more
---
An NFL player, a columnist, the Pope and a 10-year-old boy are on an airline with fatal engine problems. With only three parachutes aboard, a discussion ensues as to who is most worthy of saving. "I'm the most important player on my team," says the NFL player and jumps first. "I'm the smartest person in the world," says the columnist, and jumps next.
The Pope says to the boy, "you have your whole life ahead of you. You take the last parachute." The boy responds, "Don't worry, we still have two parachutes. The smartest person in the world jumped with my backpack."
There you have it; an internet joke revised at my expense. Feel free to insert your favorite "smartest person in the world."
After a contentious campaign, a stunning election and the tumultuous first weeks of a new administration, there is no shortage of "smartest persons." The columnist, the commentator, the politician, the professor and the bar-stool analyst are all clamoring for the last parachute, heaping their reasons upon us. The resulting tsunami of voices adds to the chaos.
After the tsunami, we might look to nature for ways to weather the storm. Perhaps we will discover the equanimity lacking in the 'real' world beset by fear, anger and anxiety.
The Driftless landscape of Southwest Wisconsin, not unlike the political landscape, thrives on chaos. I wake each morning to the bedlam on the opposing hillside outside my window. Fallen trees lay strewn at obtuse angles, as if dumped from a box of tinker toys. Dead leaves litter the hillside, coating the ground with an unruly mat. Leafless underbrush pokes through the mat, not unlike the fledging follicles atop my head....
...more

Ken Notes: Great read....
---
Come stay in a beautiful ridgetop rural environment as an alternative to a hotel room while visiting La Crosse, La Crescent, or Winona for recreation or business. North Ridge Guesthouse is a 900 square foot, cozy 2 bedroom house located off of SE Minnesota's Apple Blossom Scenic Drive.
We are only 15 minutes from downtown La Crosse, Wisconsin, 25 minutes south of Winona, Minnesota, and 7 miles north of La Crescent. You can be in Rochester, MN in under an hour. There is ample room for you and family members, with the option to cook your own meals in a fully equipped kitchen. This location is ideal for easy access to a myriad of bicycling trails in both MN and WI, cross country ski trails, hiking, local sporting and cultural events, and excellent bird watching.
It affords visitors a peaceful private setting in which to relax.
1.507.643.6966
30628 County Rd. 1
La Crescent, MN 55947
Email: info@nreguesthouse.com
...more

Ken Notes: This is so cool... Share this story!
---
Last summer, without realizing it, I held a sleek, wet, elegant, gorgeous part of the region`s natural history.
Last Monday, I tried to recreate that experience, but ended up being blindsided by snowmelt and confusion. I will go out again and again until I catch another heritage brook trout. And in a few years, if more streams can be certified disease-free, then many more anglers will have opportunities to catch that strain of trout...
Driftless Area brookies
DNA analysis, however, has found a strain of brookie that can`t be traced to any other known source. They are called heritage trout, or Driftless Area Brook Trout, because it`s quite possible they are descendants of the pre-settlement brook trout....
...more
---
Who would've known?
It wasn't too many years ago the last thing Minnesota was known for was…wine. Yes, we had beer! Lots and lots of beer but, wine? The reasons for not producing wine were many — the weather is too cold, Minnesotans aren't partial to wine...
...Presently there are over 40 wineries within the state's borders, and there are more coming. From East Grand Forks to Lutsen, from Round Lake to St. Croix, from New London to Winona, from urban areas to rural areas, you can discover and visit wineries across our state...
...more

Ken Notes: The Driftless has a wide variety of great wineries. It would be wonderful to promote the region as a destination for wine, food, beer, cheese, and organics....
---
Sustain Rural Wisconsin Network opposes SB76/AB105 and believes passage of this bill will result in PERMANENT damage to our state's waters – lakes, rivers, streams, wetlands, and residential water wells. Written in its current state, this bill does not solve any problems for our state groundwater and surface water issues and only allows our current problems to continue.
Wisconsin is a mecca for recreation and tourism. Allowing the passage of SB76/AB105 would land a direct blow to the thriving tourism industry upon which many of our rural communities depend. Those who travel to Wisconsin will be forced to find alternate vacation destinations to boat, fish, and recreate as lake levels continue to be drawn down...
...more

Julia Notes:: one thing we can all agree on is keeping our water, ground and surface, clean. Read more on this bill and learn more.
---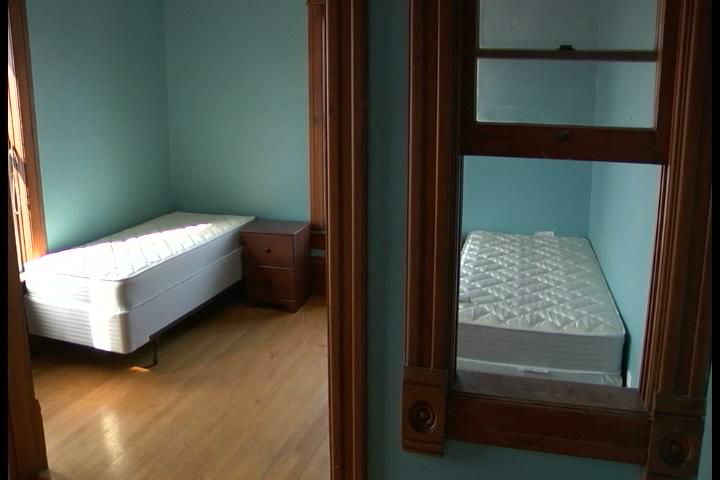 La Crosse, WI (WXOW) -
Battling addictions can be a lonely and isolated journey with a large part of society having a negative stigma toward addiction. Many believe that treatment is the answer, and even though it is a start, re-integrating into society sober causes many addicts to resort back to old habits.
1120 Caledonia Street in La Crosse was once a convent turned private residence before becoming a sober living facility.
"This was a $200,000 renovation, and we really believe in the programming that we provide," said Austin Reinhart, CEO of Driftless Recovery, Inc. "We believe having a clean, safe environment for these guys."
Fifteen young men from the tri-state area will come here after treatment to re-adjust to normal life.
...more
---
SPRING GROVE, Minn. — A town lush with Norwegian ancestry and many long-standing farm families was a gold mine for oral historian and media producer Erin Dorbin.
The Houston, Minn., resident has a background in capturing the stories of agriculture in several Minnesota counties. When she found out about an oral history project at Spring Grove`s Giants of the Earth Heritage Center, it was a "no-brainer" to sign on.
...more
---
Congressman Kind will be hosting a listening session this Saturday, March 25th from 9:30-10:30 at the Dousman House in Prairie du Chien.
This is a great opportunity to talk about all the good things happening in Prairie du Chien. I hope you can attend.
Karrie
Karrie Jackelen
Office of Congressman Ron Kind
205 5th Avenue S., Suite 400
La Crosse, WI 54601
...more

Julia Notes: Ron Kind has represented the Driftless Region for many years. An engaged and informed exchange is critical for wise decision making, and a thriving region. There are a number of important initiatives locally and nationally to discuss.
---
Nearly 150 years ago, the railroad pushed through the picturesque Root River Valley in the Driftless Region of southeastern Minnesota.
A year later, in 1869, the town of Lanesboro was incorporated on the south side of the river. It was the creation of a group of East Coast businessmen who bet that tourists would want to visit the area....
...more
---
BEAVER, Minn. — A gouger of gullies and a destroyer of dreams, Beaver Creek rose 27 times in 1938 and flooded the little town of Beaver.
A feast for hungry trout and a beautiful friend for humans, Beaver Creek this month meekly riffled through the town.
Today, the story of the transformation of the little creek in the heart of the Whitewater Valley has become a symbol of land abuse and recovery.
...more

Ken Notes: READ THIS!
---
Hidden Valleys of Southwest Wisconsin is distributing its 40th annual visitor guide featuring nine counties in southwest Wisconsin — Crawford, Lafayette, Richland, Monroe, Vernon, Juneau, Green, Grant and Iowa. The Great River Road and the Wisconsin River Byway are also highlighted.
...more
---
When Sue Wika bought her farm in Ashby, Minnesota, it was overrun with weeds. "You could barely move through the oak savanna," she recalls. "So much prickly ash, and buckthorn too." It's all the same scene—from her prairie expanse in Grant County to the hardwood forests of the Driftless Area—invasive plants are taking the soil hostage in every part of the state...
..."We raise and train goats to be landscape managers, if you want to call them that," Wika says. "Ruminants can use these high lignin foods that we omnivores can't digest." Not only do goats love the taste of buckthorn and burdock, but these plants also tend to grow at a goat's eye level, right where they browse for a snack...
...more
---
The
Oak Brook
chapter of Trout Unlimited-serving Chicago`s western and south suburbs-is hosting a "Women`s Fly Fishing Day" on April 23 to provided interested anglers an overview to the sport of fly fishing. The six-hour program is open to the general public and is scheduled for April 23, 9 a.m. to 3 p.m. at Queen of Rosary School in Elk Grove Village. Queen of Rosary School is located at 750 W. Elk Grove Blvd. in Elk Grove Village.
Geri Myer-co-owner and manager of The Driftless Angler fly shop in Viroqua Wisconsin, and a fly fishing guide-will lead a group of women through the basics of fly fishing. Geri specializes in teaching the fundamentals of fly fishing and has a passion for introducing the sport to beginners, especially female fly fishing novices. Geri also owns her own line of fly fishing apparel designed specifically for women...
...more
---
VSponsors
...more
---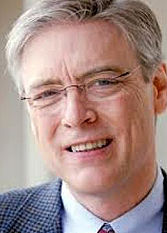 There's a misconception that just because it's winter, farmers aren't busy. However, the off-season is when farmers are busy doing bookwork, making machinery repairs, selling and buying seed and laying the groundwork for a successful spring. Just like a farmer, the Southern Minnesota Initiative Foundation has been working hard to bring a range of supports to its 20-county region's smallest local food growers, makers and producers...
...However, the foundation knows that the local food economy is going to continue to be a big economic driver for our region. Consumers want to know not only where their food comes from, but who is producing it, as demonstrated by a 67 percent increase in farmers markets from 2008 to 2013 (USDA Agricultural Marketing Service, 2013). Nearly 40,000 schools now source food from local farmers, ranchers and food businesses (USDA Farm to School Census, 2013)...
...more
---
Philanthropies
last year celebrated the opening of a 66,777-square-foot
addition
that included a geothermal exchange system for heating and cooling office space.
Cargill Philanthropies is one of a handful of organizations in Minnesota that have installed geothermal systems over the last few years. Although geothermal exchange systems require a significant upfront investment, the equipment generally lasts for decades and the fuel source, the Earth, costs nothing.
...more
---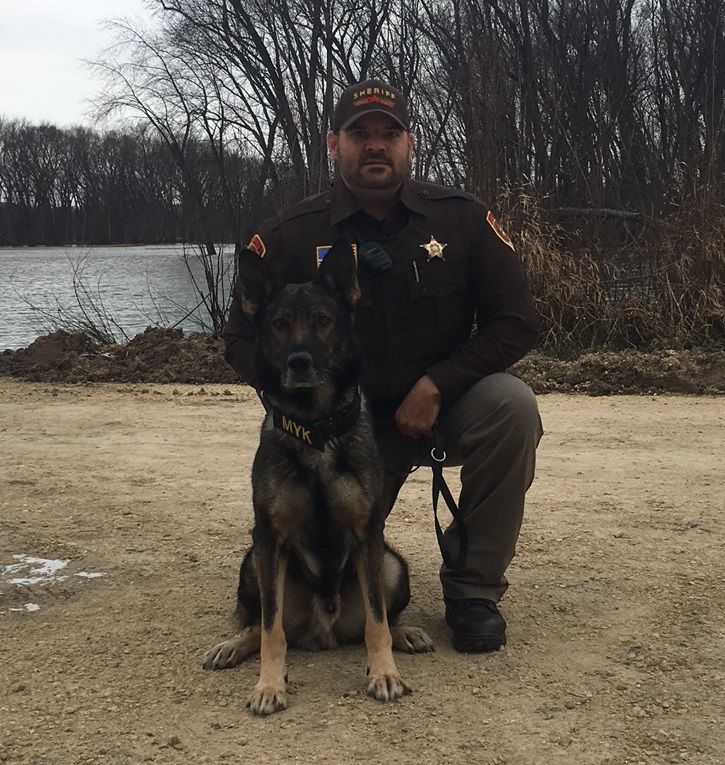 The fifth annual 5-K-9 Run/Walk and Kids Fun Run will be held at the Vernon County Sheriff's Department, Saturday, April 1.
The Kids Fun Run, which is a ¼-mile run, starting and ending at the sheriff's department, will start at 9 a.m. for children 11 and under. New this year, trophies will be awarded to the first-place winners for both male and female. All participants will receive an award ribbon.
...more
---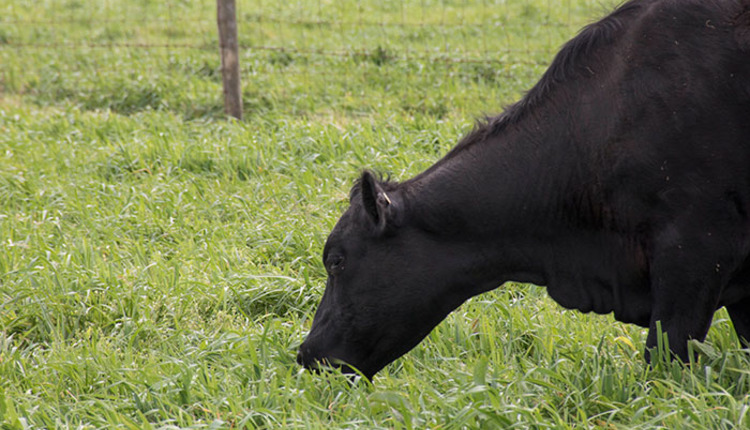 After a winter of snow, mud, feed supplements, and moving bales in subzero weather, opening the gate to spring pastures is a welcome transition for both cattleman and cow.
Early spring pasture growth is the equivalent of rocket fuel for grazing livestock; in fact, said Travis Meteer at January's Driftless Region Beef Conference in Dubuque, Iowa, it's so good in quality that nutritional problems can arise. The University of Illinois beef specialist outlined three feeding challenges associated with initial spring pasture growth...
...more
---
There's a misconception that just because it's winter, farmers aren't busy. However, the off-season is when farmers are busy doing bookwork, making machinery repairs, selling and buying seed and laying the groundwork for a successful spring. Just like a farmer, the Southern Minnesota Initiative Foundation (SMIF) has been working hard to bring a range of supports to its 20-county region's smallest local food growers, makers and producers...
...Small farmers, especially those working in the hilly fields of southeastern Minnesota's driftless region, are the ones rising to meet this market demand. Jay Walljasper, in a 2015 report commissioned by The McKnight Foundation, sites that while our region is a "small portion of Minnesota's overall farmland, the region accounts for roughly 40% of the state's orchards, 25% of cattle, and 90% of spring wheat."...
...more
---
Looking to add some "extra" to the "ordinary" in your getaway? Venture beyond the expected to find these brag-worthy local secrets in southwestern Wisconsin, from the best pie you`ve ever had to a converted caboose "cottage" to a river where you can see the best of wild Wisconsin.
...more
---
Brand Identity for the Region and our Products

"Driftless" Recognition at the State, Regional, National, and Global Levels

Regional Economic Development, New Jobs, and Training

Sustaining and Growing the Businesses in the Region

Tourism - Including Ag, Sports, Nature and Eco Tourism

Promoting Special Events in the Region

Agriculture - Especially Organic Farming and Products

Land Conservation and Use in the Driftless

Environmental Issues that impact the Driftless Region

A Legislative Agenda that supports the region in four States
Resource conservation, innovative industry, agriculture, healthy communities, and sustainable growth in the region
Highlight the venues, events, and activities throughout the region year around
Showcase opportunities for investors, visitors and residents unique to the Driftless Region


- Ken Harwood and Julia Henley
Our Other Publications:

...more
---
This map, is a great illustration of the entire region we want to share with our readers. In the coming months, we will be expanding our channels, adding original content to motivate and inspire, and illustrate with you the opportunities for community, business, and personal growth that exist in this special and unique region.


Look for announcements in coming issues as to how you too can get involved with this regional initiative for sustainable and vibrant growth and perspective on how we can best share "our common ground".


...more
---
Wisconsin
The majority of the Driftless is found in Wisconsin and involves all or part of
Pierce
,
Pepin
,
Eau Claire
,
Buffalo
,
Trempealeau
,
Jackson
,
La Crosse
,
Monroe
,
Juneau
,
Vernon
,
Richland
,
Sauk
,
Crawford
,
Iowa
,
Dane
,
Green
,
Grant
, and
Lafayette
counties.
La Crosse
is the principal urban area wholly within the Driftless Area, while the larger
Madison
`s far western suburbs are located on the edges of the area. The most rugged part of Wisconsin`s Driftless area is also called the
Ocooch Mountains
.
Media...

http://www.piercecountyherald.com/
http://www.leadertelegram.com/
Eau Clair
http://www.winonadailynews.com/
http://www.winonapost.com/
http://www.weau.com
http://lacrossetribune.com/jacksoncochronicle/
http://lacrossetribune.com/
http://www.spartanewspapers.com/
http://www.wrjc.com/category/local-news/
http://lacrossetribune.com/vernonbroadcaster/
http://www.swnews4u.com/
https://www.co.sauk.wi.us/news
http://www.thedodgevillechronicle.com/
http://themonroetimes.com/index.asp
http://www.grantherald.com/
www.myrjonline.com/
Minnesota
The counties involved include all or part of
Dakota
,
Goodhue
,
Wabasha
,
Winona
,
Olmsted
,
Dodge
,
Houston
,
Fillmore
, and
Mower
. Aside from the southeastern suburban sprawl of the Twin Cities,
Rochester
is the main urban area. Additional communities include
Red Wing
,
Winona
,
La Crescent
and
Caledonia
.
Iowa
It encompasses all of
Allamakee
, and part of
Clayton
,
Fayette
,
Delaware
,
Winneshiek
,
Howard
,
Dubuque
, and
Jackson
counties.
Dubuque
is the only metropolitan area.
Illinois
The portion is confined mainly to
Jo Daviess County
; western parts of
Carroll County
(the
Mississippi River bluffs
characteristic of the Driftless terminate around
Savanna
) and a tiny portion of northwest
Whiteside County
are also included.
La Crosse Events
Winnona Events
Rochester Events
Platteville Events
Prairie du Chien Events
Sparta Events
Mineral Point Events
Spring Green Events
Decora Events
Dubuque Events
Lake City Events
Onalaska Events
Dodgeville Events
Galena Events
Richland Center Events
Boscobel Events
Viroqua Events
Trempeleau Events
Lansing Events
Stockholm Events
Driftless Organizations
MOSES, 7 Rivers, Prosperity SW, Mississippi Valley Conservancy, River Arts Alliance, Kickapoo Reserve, Driftless Wisconsin
...more
---
Your
support
keeps the Driftless Region in front of thousands of visitors, 500+ Media Outlets, hundreds of state, local and federal officials representing the region and others interested in the Driftless Area.
Our Goals
are to support the Driftless Region by sharing news, events, and ideas with 10,000 subscribers every week.
We will link to your business for free here.
While we would love to upgrade this with your logo, Yelp, Facebook, and LinkedIn links and count you among our supporters, it is is most important that you are listed, and like I said that is FREE.
Make sure your business, community or organization is represented.
You may search for them here
. Not listed add them
here
.
...more
---
I`ll confess: I`m completely obsessed with southwest Wisconsin. I think it is underrated for a lot of reasons but mainly, because the Driftless Area`s unique and gorgeous terrain makes this region worthy of national attention. With a beautiful landscape comes a plethora of equally awesome events, festivals, parks and activities worth experiencing. Get your highlighter handy…I`m throwing 10 creative ideas at you to discover in Wisconsin`s stunning southwest corner!
1. Fish it, canoe it or tube down it — however you decide to relish Wisconsin`s largest river, you`ll be awestruck by the remarkable views and diverse wildlife that surround you on the Lower Wisconsin River.
2. Pack a picnic lunch, throw on a decent pair of hiking boots and tour the parks! Our top picks: Blue Mound State Park in Blue Mounds, Blackhawk Lake Recreation Area in Highland, Governor Dodge State Park in Dodgeville, and Wyalusing State Park in Bagley.
3. Amidst the southwestern Driftless Area`s steep hills and valleys are 345 lakes. This is definitely a fisherman`s dream destination. The abundant trout inhabiting cold-water streams in Richland and Vernon counties specifically entice fishing aficionados from afar.
4. Up for a unique history lesson? Take a step back in time and visit Villa Louis in Prairie du Chien. Our crew recently spent some time filming at this former Dousman residence, one of the official Wisconsin Historic Sites. If you still haven`t satisfied your hankering for history, go experience Stonefield Historic Site in Cassville for a look into a rural community at the turn of the 20th century as well as the home and estate of Wisconsin`s first governor at Nelson Dewey State Park.
5. A sightseeing staple here in Wisconsin, the House on the Rock in Spring Green definitely lives up to its fun and eclectic reputation. This former vacation home — created by Alex Jordan–is now enjoyed by thousands every year as an attraction, inn and resort.
6. Norskedalen is a nature and heritage center located in Coon Valley. Take a stroll on the six miles of nature trails and enjoy the guided tours of the restored Bekkum pioneer log homestead and the Skumsrud Heritage Farm, which features an open-air museum with 12 different types of Norwegian immigrant log houses.
7. When in Wisconsin, do as the Wisconsinites do: appreciate cheese. Stop by Cedar Grove Cheese in Plain for a tour of the facility and a deep dive into the art of cheesemaking.
8. For the adrenaline junky, we`ve got just the thing. Southwest Wisconsin isn`t just nature walks and sightseeing, the area can really get your heart pumping too. Get an adrenaline rush when you climb on-board a small plane to enjoy 60 seconds of free fall over Lancaster with Airborne Skydiving.
9. An impressive line-up of country music stars will touch down in Wisconsin`s second oldest city for Country on the River, August 6-8, 2015. Artists such as Alabama, Jake Owen, Dierks Bentley and Big and Rich will make this music fest a must.
10. Journey to Platteville`s downtown historic district and check out the Mining Museum - Rollo Jamison Museum for an underground tour of the 1845 Bevans Lead Mine. Psst…while you`re in the area, be sure to climb the world`s largest M for a spectacular view of southwest Wisconsin.
...more

Ken Notes: We are keeping this article in the news for a while. Please share...
Start Week: 8 - Query String:SELECT * FROM driftless WHERE `issue` > 8 and volume = 5 OR `issue` > 90 ORDER BY sortorder