---
---
The Driftless Historium in
Mt. Horeb
hosts an exhibition of paintings and mosaics by Wisconsin artists Chuck Bauer and Chuck Beckwith. This free fine arts show will run from Saturday, Mar 16 through Sunday, May 12, 2019, 10am to 4pm daily, in the Kalscheur Family Foundation Community Education Room & Gallery.
fri 29 mar - Let the Mess Out - stories and music by gabriel andreas7:00 pm - 9:00 pm The Lingonberry, 218 W Water street, Decorah IA - The belated second show. All original music, including the premier unveiling of a musical trilogy I have only recently finished composing. Songs to fortify the spirit and to ignite the sleeping warrior within. Due to adult themes, including some ripe language, I don't believe this will be suitable for young children, so take that as you may. I am very much looking forward to being with you again, and to share the rowdy stuff that's been bouncing around my brain. $10 suggested admission...
Enos Farms Brunch Buffet - March 30 & 31, 2019, 10:00 AM - 2:00 PM - Riverview Terrace Restaurant at the Frank Lloyd Wright Visitor Center - 5607 County C -
Spring Green
- http://enosfarms.com/events - Join Enos Farms at the Riverview Terrace Restaurant at the Frank Lloyd Wright Visitor Center, this Saturday and Sunday, from 10am-2pm for our Brunch Buffet. Coffee, Pastries, and Cocktails! There`s something for everyone: gluten free, dairy free, vegans, kid-friendly. Delicious food overlooking the beautiful Wisconsin River. $15.99 for Adults $8.99 for Kids (includes a beverage)
Friends of Old Time music and dance, The Peoples' Food Coop, 315 5th Avenue South, La Crosse, WI, will kick off its grand reopening celebration (after the redesign construction) Thursday evening April 4 with a square dance. They'll clear the restaurant floor upstairs. Admission is free. Tim Jenkins will teach and call dances. Live music will be provided by a fine group of musicians who gather to play old time tunes every Thursday evening at the coop—we call ourselves the PFC String Band. There will be a cash bar. The dance will run from 7:00 - 9:00 pm.

...more
---
Spring appears to have sprung – and isn't that long-awaited news! Let's look at a few upcoming events that could tempt us outdoors.
Wednesday, April 10, 10 a.m., 10 a.m. – noon – H.O.P. into the Park: Healthy Older People, at Whitewater State Park, north of St. Charles on Highway 74. Join the monthly HOP (Healthy Older People) program to learn about nature and socialize with other older adults. This month learn about tick-borne diseases from the Minnesota Department of Health. Find out the latest on tick-borne diseases in Minnesota and how to protect yourself when exploring outdoors. Get more info by calling 507-312-2300. Park website: www.dnr.state.mn.us/state_parks/park.html?id=spk00280#homepage.
Saturday, April 20, 10-11:30 a.m. – A Hike and Write Workshop will be held by the Mississippi Valley Conservancy of La Crosse. Registration is encouraged early since spots are limited. Details follow, or go online to learn more at https://www.mississippivalleyconservancy.org/events/hike-write-workshop...
...more

Ken Notes: Many more events at the link - You have to love spring in the Driftless....
---
Jake and Larissa Gafner have traveled around the world, but it was a canoe trip down the Wisconsin River that inspired their latest adventure: the Driftless 250, a weeklong choose-your-own-route bike and canoe trip through the Driftless Area.
Six people took part in the first Driftless 250 in September 2018. The trip involved biking 25 miles from Madison to Sauk City, canoeing 100 miles down the Lower Wisconsin River to the Mississippi, then biking 125 miles back to Madison.
After a successful inaugural trip, two more Driftless 250 trips are scheduled for 2019, the first one May 11-18.

Lost Travel Co. will host another Driftless 250 Sept. 7-14.
Jake, an engineer, and Larissa, a nurse, facilitate the trips through Lost Travel Co., which they launched as a side project last year....

...more

Ken Notes: Great read and even better video at the link!
---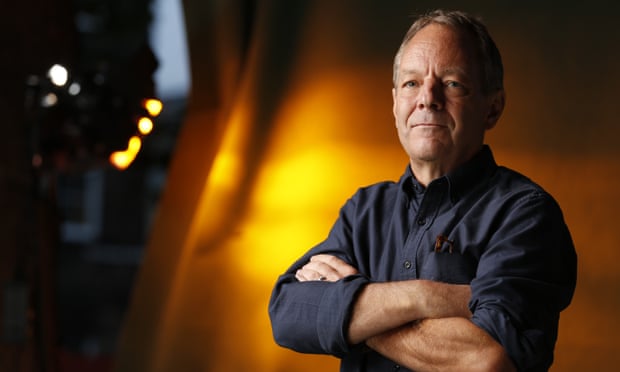 From Willa Cather to Jim Harrison, author Nickolas Butler casts his eye over literature that captures the spirit of 'flyover country'...
...7. The Driftless Area by Tom Drury

Drury is the real McCoy: a writer's writer and the kind of artist who resists the easy impulse, the facile sentence or plot-point. Drury's midwest is a misty place where reality blurs at the edges. There's a Coen brothers-type appeal to his fiction, where things are just a little off-kilter and unexpected. The Driftless Area is my favourite of his many brilliant books...
...more
---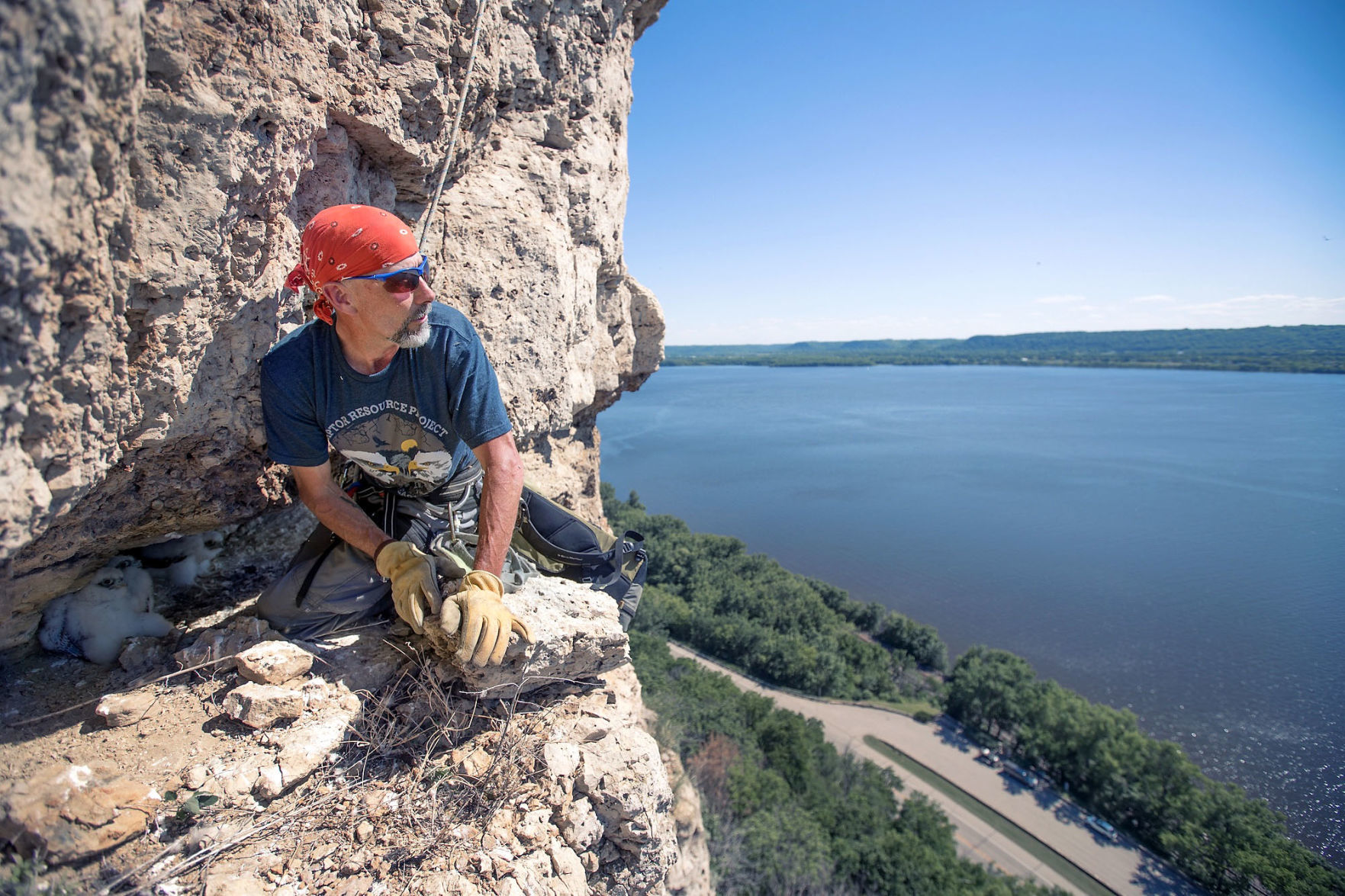 Boosting the profile of outdoor recreation is a priority for Sara Meaney, Wisconsin's new secretary-designee for tourism.
The timing is good because of new and major awards that shine a global spotlight onto the state's Driftless Area, whose dynamic hills, valleys and rock formations exist because the area is unglaciated.
The area is a nature lover's delight, and we've historically been pretty modest about it.
"Decoding the Driftless," about the geological diversity and beauty, won Best Picture and Best Cinematography in the documentary feature category during the recent Los Angeles International Film Festival....
...more

Ken Notes: READ THIS ARTICLE...
---
Hello Ken,
I am writing to share information about a new event taking place in Northeast Iowa. There will be a self-guided Northeast Iowa Greenhouse Tour for April 26-28th. Please share the following information however you see fit:
Join us Friday,
April 26, Saturday, April 27th and Sunday, April 28th for the 2019 Northeast Iowa Greenhouse Tour!
We have worked together with over 40 Greenhouses in the Driftless area to bring you a weekend of fun.
Connect with local producers on a self-guided greenhouse tour across the seven counties of Northeast Iowa. Participating greenhouses will be selling organic produce, fresh flowers, shrubs, succulents, seeds, trees, and a variety of gardening supplies.
Hours vary by location.
Facebook Link
...more

Ken Notes: This sound like I need to make a road trip! Also what a great idea fro spring...
---
April ARRT Drive
Saturday, April 6, 2019, 10am – 4pm @ Stoned Art Studio - Elizabeth, IL
www.stonedartstudio.com
Stoned Art Studio & Gallery participates in All River Road Talent's, April ARRT Drive. Travel the Driftless Region's exquisite back-roads and byways seeing outstanding artists showcase their original creations in their studios and galleries. Visit Stoned Art Studio & Gallery sitting on one of the region's most scenic hilltops, view artist Henry Matthiessen III's collections of award-winning regional landscape photography along with his unique one of kind stone oil lamp sculptures. Refreshments and blues music on hand.
Volunteer Make-a-Fairy-House Day April 6

On April 6,Shake Rag Alley welcomes artists of all ages to a free Volunteer Make-a-Fairy-House Workshop. Youth and adult volunteers are invited to drop in to the Cabinet Shop at 18 Shake Rag St. from 9 a.m. to 4 p.m. to make homes fit for fairies that will be featured throughout the 2.5-acre Shake Rag Alley campus during the annual Tour of Fairy Homes on June 1. All sorts of fun materials will be provided, but volunteers are welcome to bring goodies to add to the stash. Free; no registration required; drop-ins welcome.
April 6, 2019, Saturday, 9am-4pm -
Shake Rag Alley
- Mineral Point, WI
April 6 @ 10:00 am - 3:00 pm
The Winona Mall will be hosting a craft fair with a variety of vendors.
...more

Ken Notes: See all the Calendars at the link...
---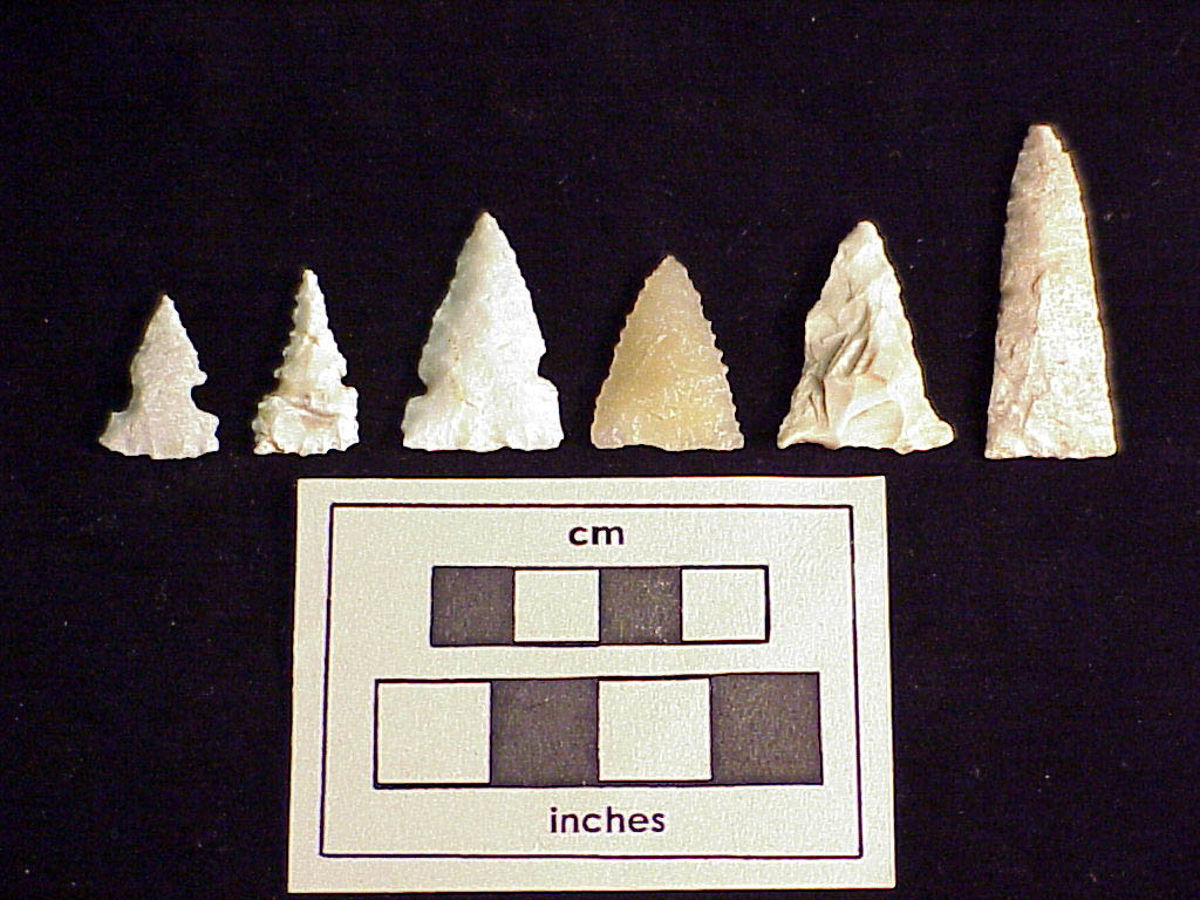 TONIGHT: The presentation "Beneath Your Feet: Archeological Excavations at the Ouellette Locality in Trempealeau," will be held at 7 p.m. on Wednesday, March 27, in the Trempealeau Community Room at Village Hall in Trempealeau. The event is free and open to the public. For more information, contact Benden or Boszhardt at info@driftlesspathways.com.
Underneath the streets and homes of Trempealeau, beneath layers of sediment built up over hundreds of years, the remnants of an ancient civilization lay dormant, waiting to be found. Archeologists Robert "Ernie" Boszhardt and Danielle Benden have been spending the last decade combing the Wisconsin bluffs for evidence of a Mississippian city tracing back 1,000 years, and next Wednesday, the two will share their most recent findings at a public event.
According to Benden, the history of Trempealeau's Native civilization, known as the Mississippians, traces to a location more than 500 miles down river. "About 1,000 years ago, they were living at what was essentially America's first city," she said. The city, known as Cahokia, was a 2,200-acre metropolis on the Illinois side of the Mississippi River across from what is now St. Louis, Mo., that was home to tens of thousands of people –– more than London at the time.
...more

Ken Notes: My wife, a history buff, constantly reminds me that long before there were white people in the Driftless there were huge Native American civilizations and communities in the region. If someone videos the presentation send me a copy!
---
Sponsors

...more
---
It's time to shake off winter with a trip to Wisconsin's wineries and cheese factories in the unique and impressive Driftless Area.
Call it spring break for adults.
Even in early spring, no leaves are needed on the trees to appreciate the raw beauty of the Driftless Area untouched by glaciers in the southwestern corner of the state.
The area is known for its locally grown and artisanal food, art, Amish craftsmen and small, beyond-organic farms. They`re all connected by winding country roads that offer incredible vistas of sculpted hillsides, trout streams and rock outcroppings...
...Wineries have blossomed in Wisconsin over the past 20 years, and the Driftless Area is no exception.
...more

Ken Notes: DriftlessNotes May have to schedule a few events of our own...
---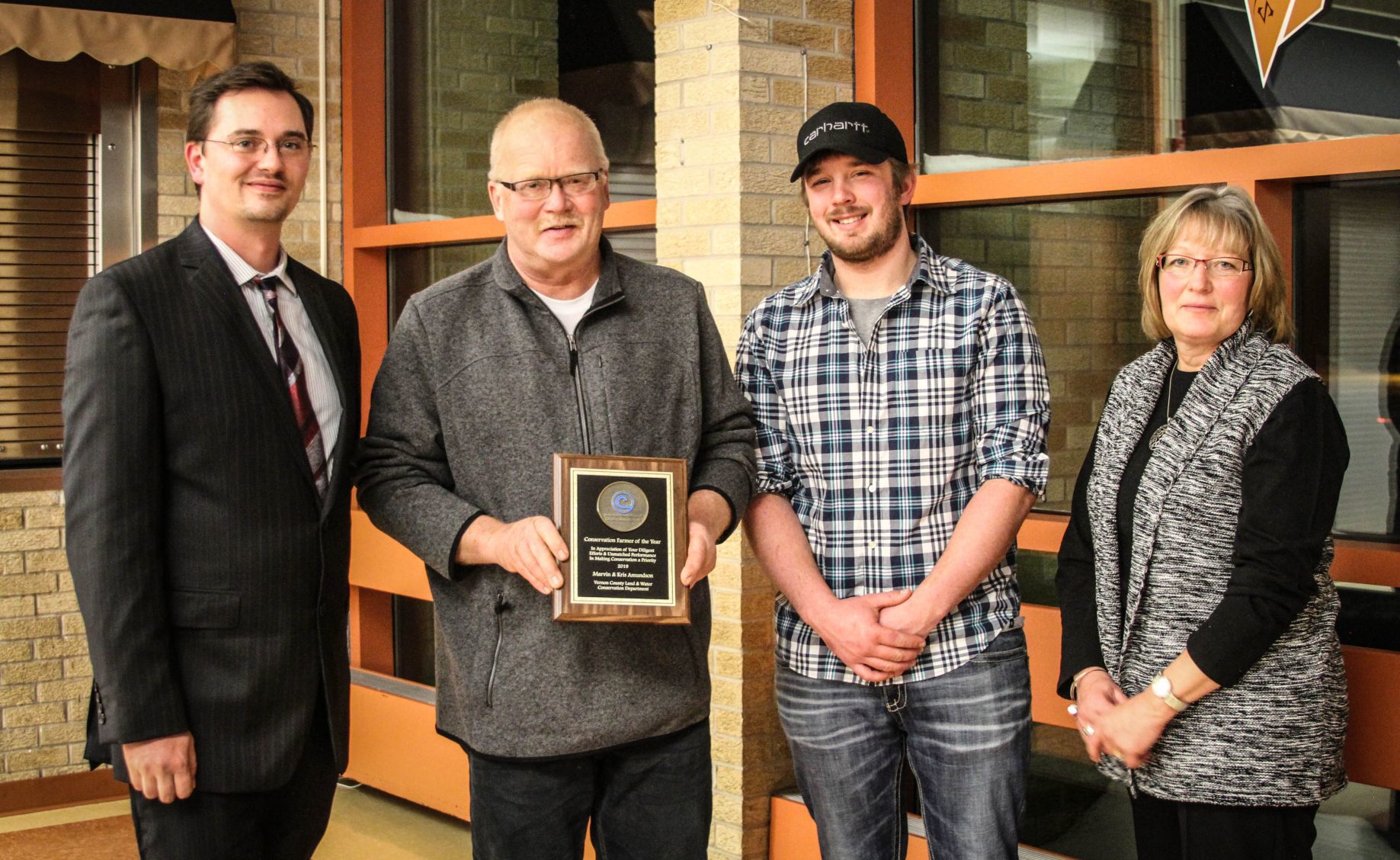 This year's conservation award banquet held Feb. 26 started out with a blast, as Ben Wojahn, county conservationist, gave a charming and witty introduction of his staff. The "Super Team" or "Super Friends" of Vernon County Conservation were introduced in a "lightly roasted" fashion of spoof and word play related to a marvelous super hero theme.
"Raffle prizes and silent auction items were a huge hit," said Rod Ofte, County Board supervisor and Land Conservation Committee member. "Many generous donors gave fabulous prizes, and most participants were very happy with all of the prizes won."...
...more

Ken Notes: It was nice to see educators recognized for their efforts!!! Farmers, Landowners, Teachers, Volunteers, individuals, and students were recognized....
---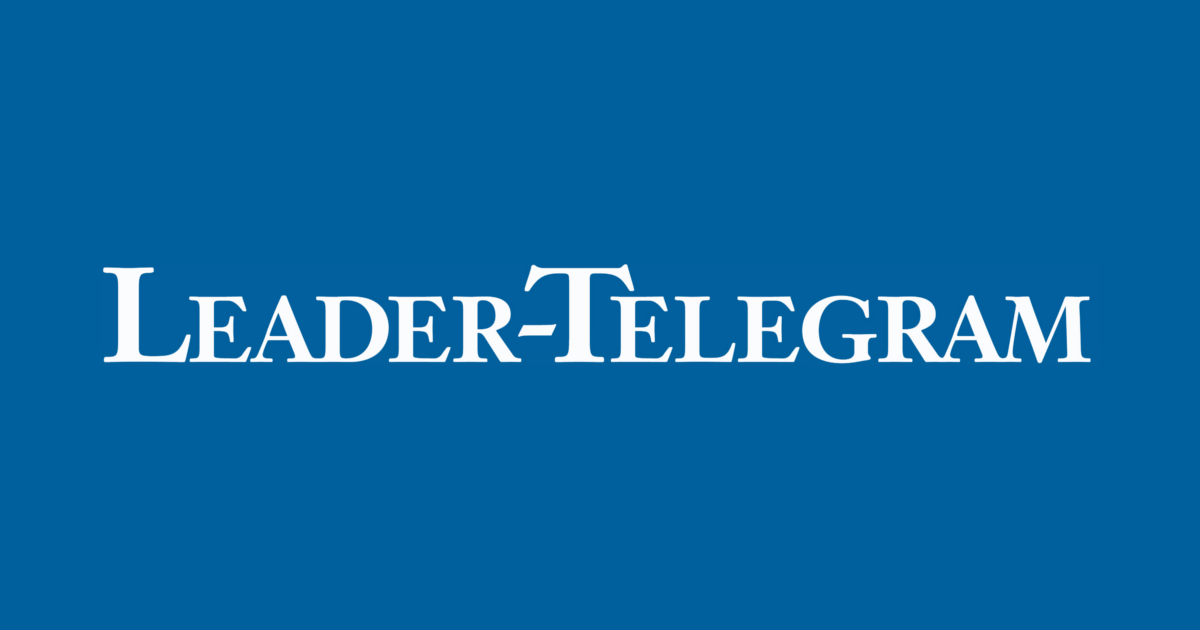 The Mississippi Valley Conservancy and Driftless Writing Center are hosting a "Write From Nature" guided Bluffland hike at 10 a.m. Saturday, April 20, beginning at Mathy Trail, N3065 Highway. FA.
Examples of nature writing will be shared and discussed before and during the hike.
Author Tamara Dean, who serves on the board of directors of the Driftless Writing Center and wrote "The Human-Powered Home," a book about sustainable living, will lead the writing portion of the event, and Mississippi Valley Conservancy staff will guide participants on the trail while being mindful of the spring trail conditions....
...more
---
Crawford Stewardship Project with UW-Extension will be holding a
Public Drinking Water Forum on Saturday, April 27th, 11am-12:30pm
at the Crawford County Highway Department Building (21515 Hwy 27, Seneca, WI).
Join us to discuss what we know about the state of our drinking water. Kevin Masarik, UW Extension Groundwater Education Specialist, will answer questions about well test results, and facilitate discussion of our groundwater issues in the region.
This event is free and open to the public. Light refreshments will be provided.
Contact Coordinator Eli Mandel for further information at emandel@crawfordstewardship.org or visit crawfordstewardshipproject.org
...more
---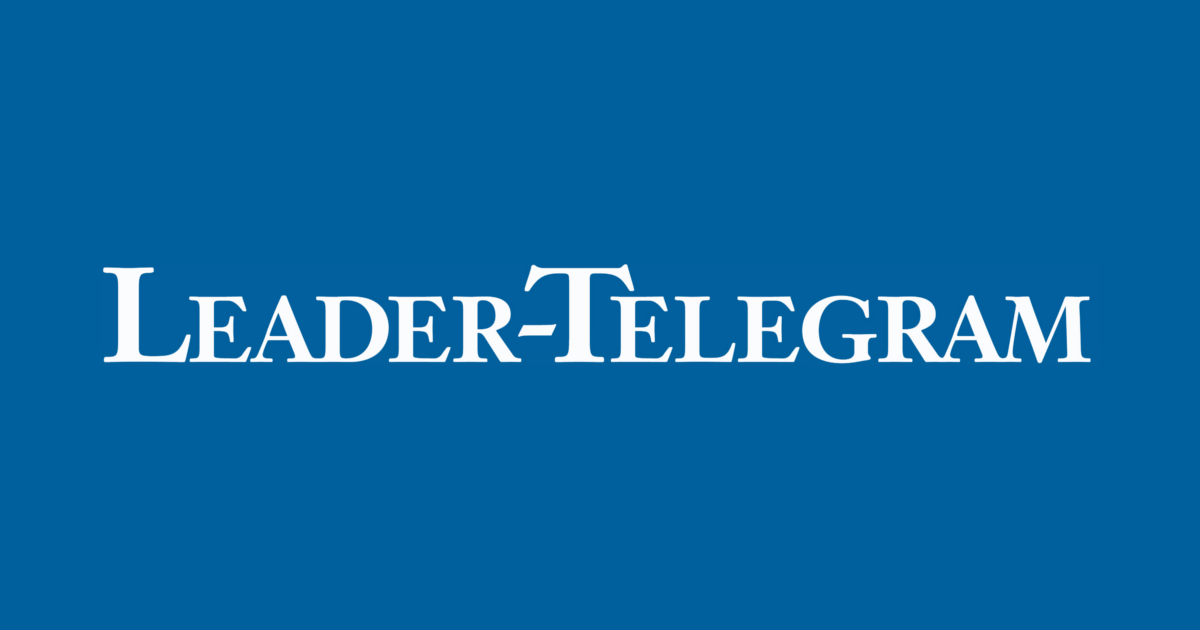 When Loran Steinlage first turned to cover crops on his northeast Iowa farm, he decided to interseed cover crops between his row crops.
Steinlage, who owns and operates Flolo Farms with his wife, Brenda, has spent the past 10 years adapting practices and equipment to make their cover-crop practices work on their farm on the edge of Iowa's Driftless area.
Steinlage's experimentation includes modifications to equipment for planting and harvesting, and one year he had to save several hundred acres of corn after a dying cereal rye crop went down over the top of young corn...
...more

Ken Notes: We thank the innovative farmers in the driftless willing to improve crops, till practices, soil use, and waste management.
---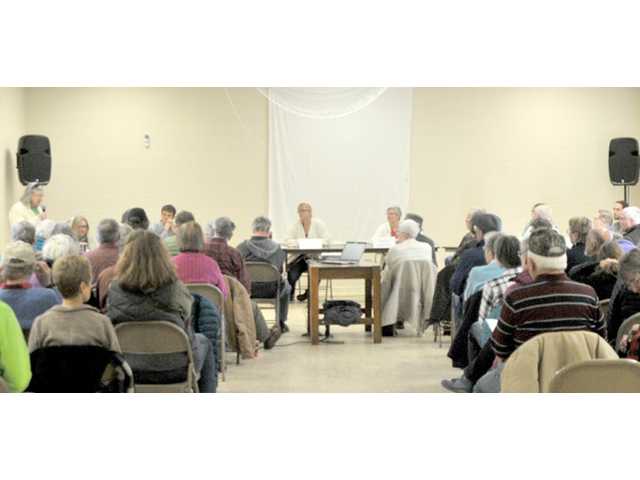 RICHLAND CENTER - With water quality an increasingly top-of-mind topic for citizens in Wisconsin, a 'Richland Water Quality Forum' event drew more than 50 participants to the Lighthouse Chapel in Richland Center on Saturday, March 16. Presenters at the forum included Norlene Emerson, Professor of Geology at UW-Platteville-Richland; Scott Laeser, organic farmer and Water Program Director from Clean Wisconsin; and Melissa Luck, Richland County Board of Supervisors and member of the Richland County Land and Water Committee (RCLWC).
Additional panelists included Connie Champnoise of the Richland Stewardship Project; Kriss Marion of the Lafayette County Board and Land and Water Committee; and Forest Jahnke of the Crawford Stewardship Project.
...more
---
Gospel Choir, a drop-in choir open to all voices
Luther College,
Decorah, Iowa,
Jenson-Noble Hall of Music Choir Room
Drop-In Saturday "Lego Building" Platteville Public Library
Tuesday, April 23, 2019, 9am – 4pm
Galena Earth Day Fest - 22nd Annual
900 Galena Square Drive Galena, IL

"Plant a Tree and Make a Difference!" Every visitor will receive a free tree seedling with instructions for planting. and much more...

...more
---
Recently I was fishing with a fly fisherman who has fished with me for two seasons. And, he had read some of my trout books. So he took the water temperature and he said, "Jay, the temperature is almost to 50 degrees."
"It's that high, this is the first time this spring that it is that high," I said.
So I took the water temperature too. I have a string tied on my thermometer and to my jacket, so it was dangling below my knee in the water. After having lost a couple thermometers you learn to tie everything to your fishing jacket. I made four casts and then looked at my thermometer. I called back to Don. "You're right, it is at 50 degrees, and we should catch some trout." In three hours that afternoon, when fishing Tainter Creek, Don caught and released five trout and I caught and released seven trout. We had a good afternoon fishing on one of my favorite streams...
...more
---
Chocolaterian plans to release truffles this week
Chocolaterian is introducing its first CBD chocolates and caramels Monday in its store and on the Driftless Dreams website.
Chocolaterian co-owner Leanne Cordisco says each of the items contains 20 mg of CBD from Driftless Dreams Farm, the first certified organic CBD farm in Wisconsin.
Chocolaterian has two CBD offerings as of now: a 60% cacao bar and a sea salt caramel. Both are selling for $6...
...more

Ken Notes: They had me at chocolate! CBD and hemp may be great products for the Driftless and if the Governor is successful in addressing medical marijuana it could be even bigger. Not an easy crop to grow but can be very profitable....
---
April 13th 2019 all day...

VIROQUA, Wis. (WKBT) - The Viroqua Food Co+op is hosting Local Food Fest on April 13.
The event is free from 10 a.m. to 4:30 p.m. and offers food samples along with a chance to talk with local farmers and producers.
The following local producers will be sampling their products at the event: Deep Rooted, Driftless Brewing Company, Fizzeology Foods, Hidden Springs Creamery, Kickapoo Meadery, Peaceful Valley Honey, Salvation Soaps, Uplands Cheese, VFC Bakery and Deli, Westby Cooperative Creamery, Wisco Pop, and Wisconsin Meadows....
...more
---
Seventy-five people from all over Fillmore County attended the 2019 Economic Summit on Outdoor Recreation coordinated by the EDA. MiEnergy Cooperative sponsored the event held March 29 at Eagle Bluff Environmental Learning Center.
John Torgrimson, interim director for Eagle Bluff, gave a brief overview of Eagle Bluff which had 16,000 visitors in 2018. It partners with 140 schools to enhance classroom learning experiences. Eagle Bluff has a staff of 30 people, of which 14 are naturalists. Education programs and outdoor adventures serve children and adults throughout the year...
...more

Ken Notes: Again the importance of speaking for the Driftless can mean real dollars. Did you know articles that appear in DriftlessNotes are often reprinted or used as inspiration for dozens of publication that read us weekly!!!
---
Sponsors
...more

To have your logo appear weekly contact Ken at editor@driftlessnotes.com
---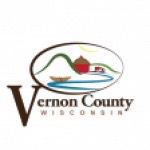 The Vernon County Tourism, Promotion and Economic Development Committee (TPED) is pleased to announce the award of eight Community Grants totaling $30,000 to fund activities and projects that are centered on tourism, economic development, and/or community enhancement.
Established organizations in Vernon County like "Friends of" or economic development groups, nonprofits, local business owners (with community support) and municipalities were eligible to apply for micro-grants of up to $5,000 in February and March. At its meetings on March 25 and on April 1, the Vernon County TPED Committee carefully considered 44 Community Grant applications that totaled over $183,000 in requests...
...more

Ken Notes: DriftlessNotes is seeking sponsors and or grants to cover our operating expenses. Editor@DriftlessNotes.com
---
Seven awards will be presented at the ninth annual Crawford County Leadership Awards program, organized by the advisory board to the Crawford County Community Fund. The event, honoring the awardees, will be held on Thursday, April 25, 2019, in Prairie du Chien at Crossing Rivers Health Center. It will begin with an hors d'oeuvres and dessert reception at 6:30 p.m. followed by the program at 7 p.m. The public is encouraged to attend and is asked to RSVP by Monday, April 15, to Lori Bekkum, Crawford County Community Fund Advisory Board chair at 608-412-0673 or LBekkum@developmentplanning.net.
...more
---
The Rochester Art Center will host a reception Friday for four artists whose work is currently part of the "Rooted: Southeastern Minnesota Artists Exhibition Program."
Alesandra Sulpy's "Driftless" paintings chronicle her response to moving to a new community, Winona, where she teaches at Winona State University. The exhibition continues through May 11.
"Distress Cycle" is a collaboration by filmmaker Jon Allen, seamstress and fiber artist Heather Acerro and painter Eric Tarr, all of Rochester. The exhibition continues through May 18.
...more
---
Given all of the rhetoric and misleading claims about the Cardinal-Hickory Creek power line, the public deserves some important facts:
The three utilities proposing the project are responsible for the reliable, affordable and safe transmission of electricity to the millions of electric consumers we serve. We do more than propose needed projects such as the Cardinal-Hickory Creek line. We also maintain and operate the electric grid 24/7 -- moving electricity from where it's generated to communities where it powers people's everyday lives....
...more

Ken Notes: Comments from the power companies and ATC. Remember I believe this will get built despite the opposition. It is part of a super highway for energy from the West (where it is cheap to produce) to the East (where it is needed most). The Driftless Notes position is that IF it must be built, the vast network of utilities that will benefit should improve the Driftless Region by building trails and recreational facilities, setting aside lands to offset that that they use, and help us promote tourism and economic development in the area.
---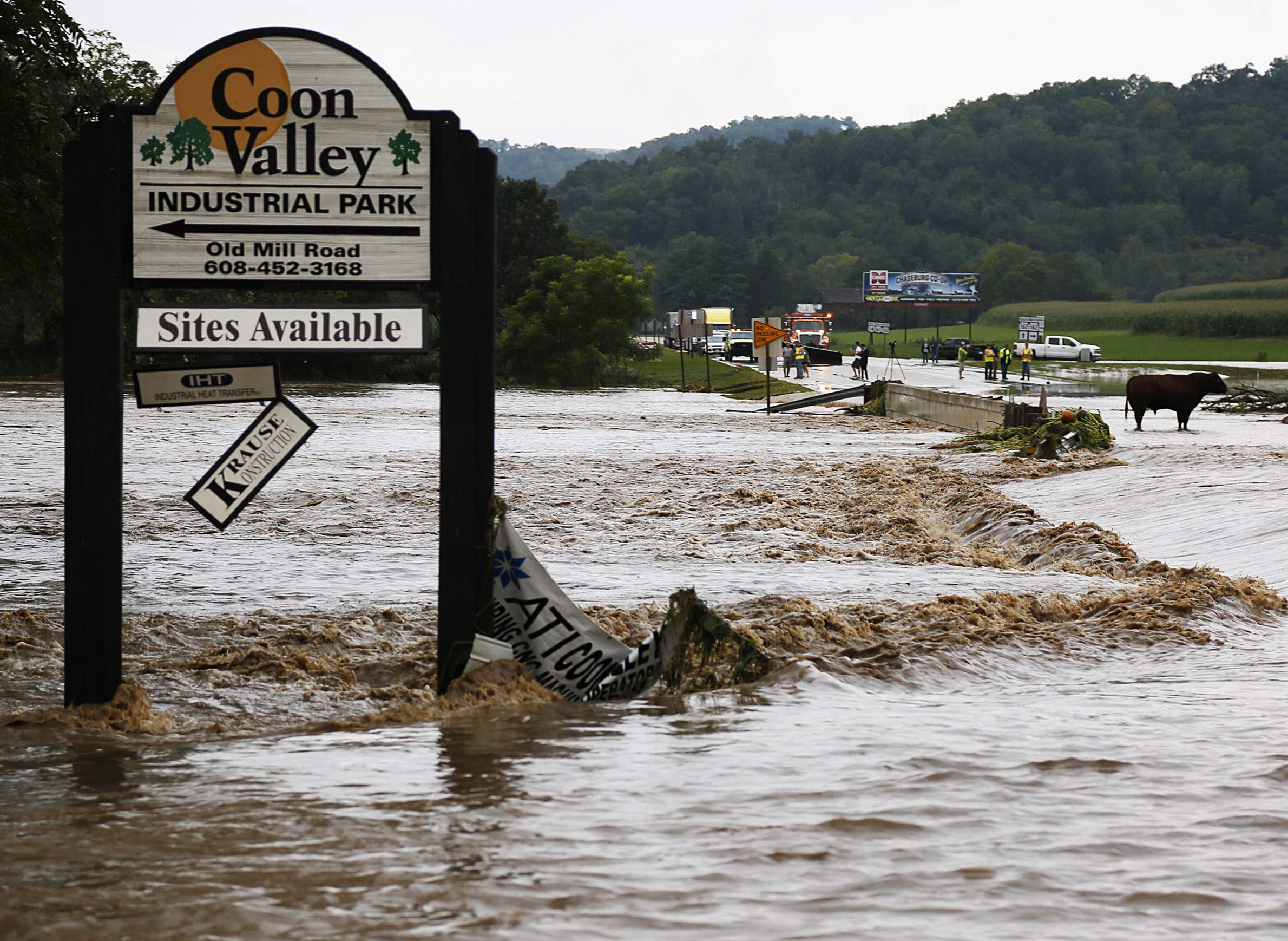 August 2018 Floods In Coon Valley Illustrate Relationship Between Soil And Water
People often recount the floods in living memory.
As a child, I heard about the Kickapoo River flood of 1978, after which Soldiers Grove — the town just north of where I grew up — moved to higher ground; homes, businesses, and about 600 people were relocated off of the floodplain. There were the successive, record-breaking floods of 2007 and 2008, after which Gays Mills (south of us) moved to higher ground and a number of houses on the edge of that floodplain were raised by 18 inches.
The 2016 flash flood of Tainter Creek washed my own mother's car off the road — with her in it. Thankfully, she was rescued from the rising waters by the village fire chief after being stranded in her car for a few terrifying hours.
August 2018 will be remembered for record-breaking floods that brought devastation throughout the Driftless Area...
...more

Ken Notes: Not to mention this spring in other driftless communities. We need to plan our community expansion and work together to grow the region on the "high ground".
---
Fly fishing for beginners
Begins on Friday, April 12, from 7-9 p.m.
Disabled veterans' fly fishing camp
Saturday, April 13 to Sunday, April 14, from 3 p.m. to 3 p.m.
.
Minnesota Master Naturalist course
Begins on Tuesday, April 9, from 4:30-7 p.m.

A trout extravaganza (Whitewater Centennial event)
Saturday, April 13, from 9 a.m. to 4 p.m.
Ghost town cemetery field trip
Saturday, April 13, from 1-3 p.m.

Trout Fishing Lures, Tactics
Saturday, April 13, from 6-7 p.m.
Make a prairie wildflower garden
Saturday, April 27, from 1-3 p.m.
...more

Ken Note: Nice selection, and no passport required...
---
WISCONSIN - Devil's Lake Loop
It's not the length that makes this quick five-mile loop the best in the Badger State, but the views, which range from waterside—looking over Devil's Lake—to the thick forest of the East Bluff Woods. On the lake's northwest side sit 100-foot quartzite cliffs that are popular with climbers. Devil's Lake State Park, the oldest in Wisconsin, is home to 100 bird species and 800 types of plants. An elevation gain of 1,000 feet—a lot of vert for the rolling hills of Wisconsin—is enough to earn a plate of sliders and a flight of whiskey at Driftless Glen Distillery, three miles from the trailhead.
...more

Ken Notes: This is a GREAT hike and since some of it is on the edge of the cliffs make sure you save the Whiskey until AFTER yo exit the trail!!
---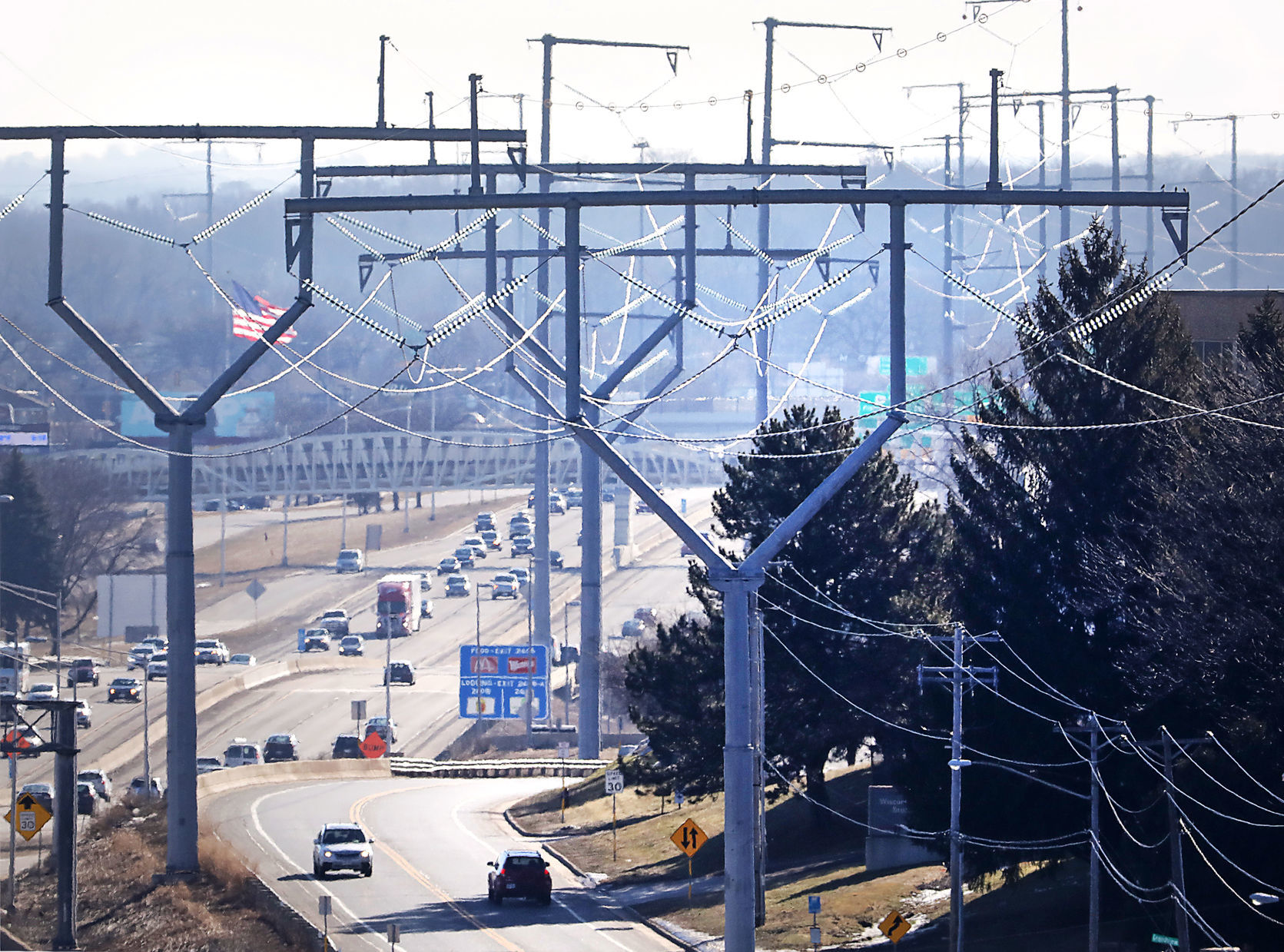 More than two decades ago, amid fears of a looming power shortage, Wisconsin lawmakers approved sweeping changes that made it easier for utilities to build power plants and transmission lines and imposed time limits on regulatory review...
...Earlier this month, Public Service Commission Chairwoman Rebecca Valcq agreed to spend an additional 180 days reviewing the application for the line. But a 1998 law requires the PSC to issue a decision by Sept. 30. Otherwise, the permit is automatically granted.
...more

Ken Notes: I believe there are still 2 strong yes votes on the PSC and they realize that if they do not approve it now it will not be approved in the future. Getting close to the Sept. 30 deadline may provide a little political cover for the current alignment of the PSC. Watch for a September decision because, "We had to". Just a thought...
---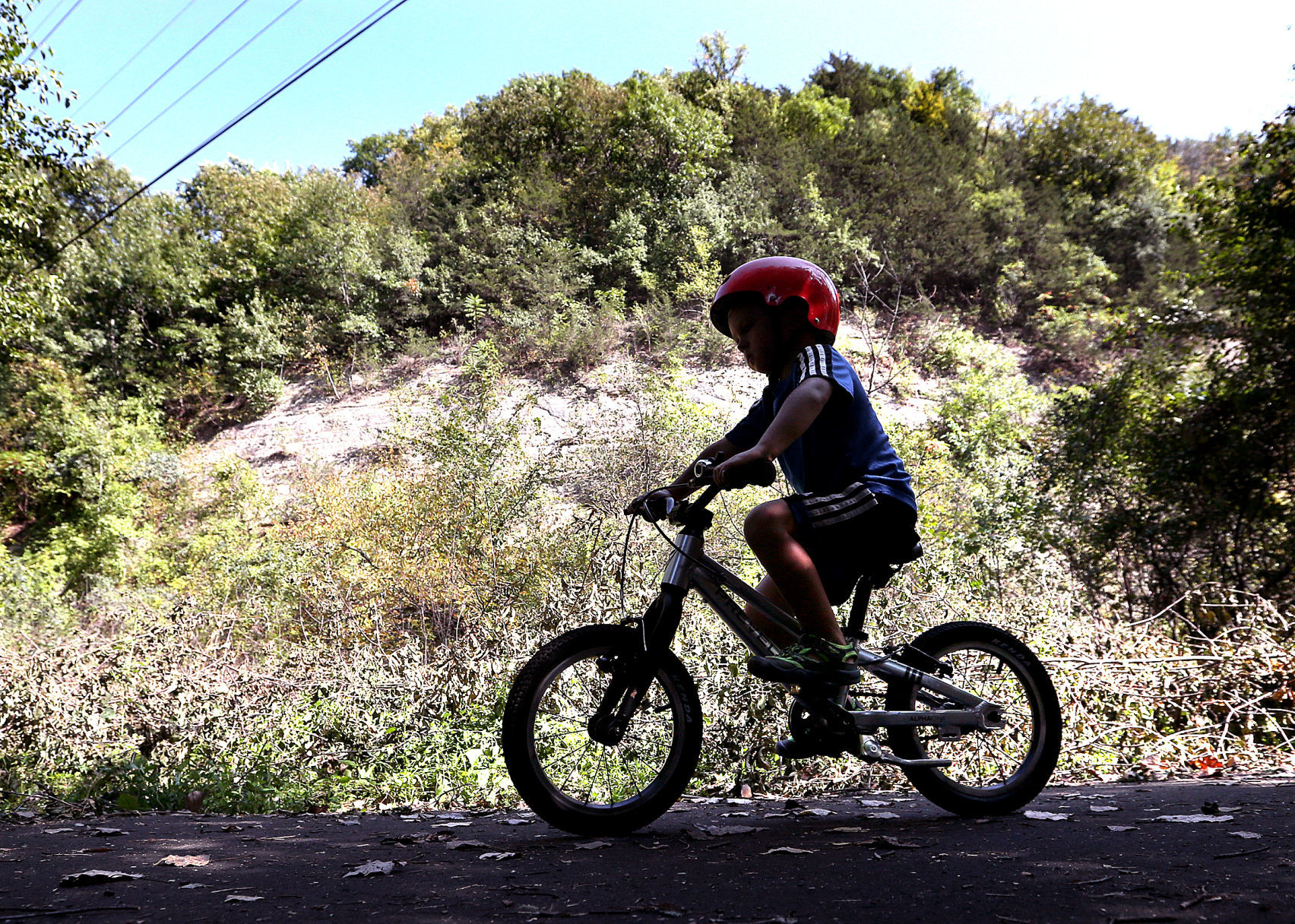 The people of the Outdoor Recreation Alliance aren't "they-sayers."
When the volunteers and board members hear people saying, "They should do this," or "You know what they should do," they step up to make it happen.
"We all have this desire to live in a more vibrant community, in a community that values its resources, and public parks just play such a pivotal role in access for all levels," ORA vice president Jed Olson said.
...more

Ken Notes: Great read!
---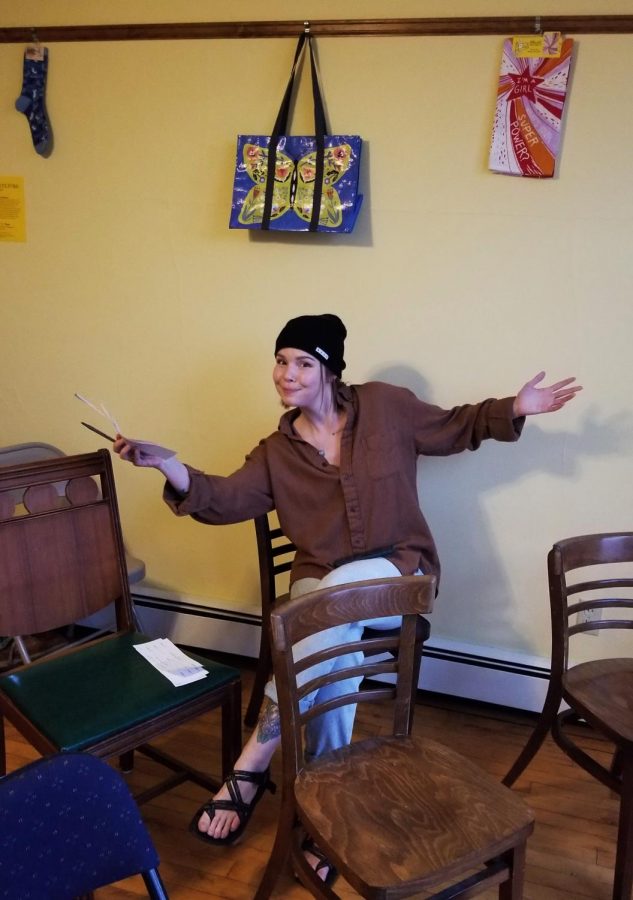 Downtown Platteville's Driftless Market hosted a story slam in its upstairs event venue. A story slam is a competition where attendees tell stories to an audience and are judged on their ability to tell the story. The theme was "first times."

Anyone telling stories at the event had a chance to win gift cards but winning first place earned a basket of gift cards and a handmade leather notebook....
...more

Ken Notes: Write your stories about the Driftless down and send them our way we will share them with our 10K readers...
---
Famously filmed against some of the most scenic backdrops on the planet, "Game of Thrones" has long inspired fans to travel the world...
Should this eighth and final season debuting Sunday spark another wave of wanderlust...we've rounded up a few places to plot your escape...
Castle La Crosse
La Crosse, Wis.
...Each of the
five suites
is named for a type of wood found in this so-called
Driftless Area
, which sounds like one of the
Seven Kingdoms of Westeros
but is in fact a real thing.
The mansion — once home to nuns — has managed to hang on to many of its Gilded Age details. Stained-glass windows, intricate woodwork and chandeliers dominate the decor, giving the place a regal air. Rates range from $220 to $265....
...more
---
Join us!
Sunday, April 28th, 2019
Myrick Park and Myrick Park Center
789 Myrick Park Drive, La Crosse, WI
11am to 5pm

...more
---
Umbrella Arts (UA) members are gearing up for another busy season of advocating art along the banks of the Mississippi River in Guttenberg.
Juanita Loven, spokesperson for the non-profit group, shared their upcoming Flower Fundraiser with The Press.
"On the first two weekends in May, Dianna Backes, owner of Jamin by the River, will have an assortment of plants, baskets, planters, and flowers in four- and six-inch pots for sale. Profits from the plant sale will go toward purchasing flowers for the downtown historic limestone planters, and other beautification projects, including fall decor," commented Loven.
The plant sale will be held on May 4, 5, 10 & 11, from 10 a.m. - 6 p.m. each day at River Park Place Couryard, 308 S. River Park Dr., Guttenberg.
2019 Sculpture contest... River of Music...

...more
---
Sponsors
...more

Ken Notes: These spots are all up for grabs in 2019!! Email us at Editor@DriftlessNotes.com...
---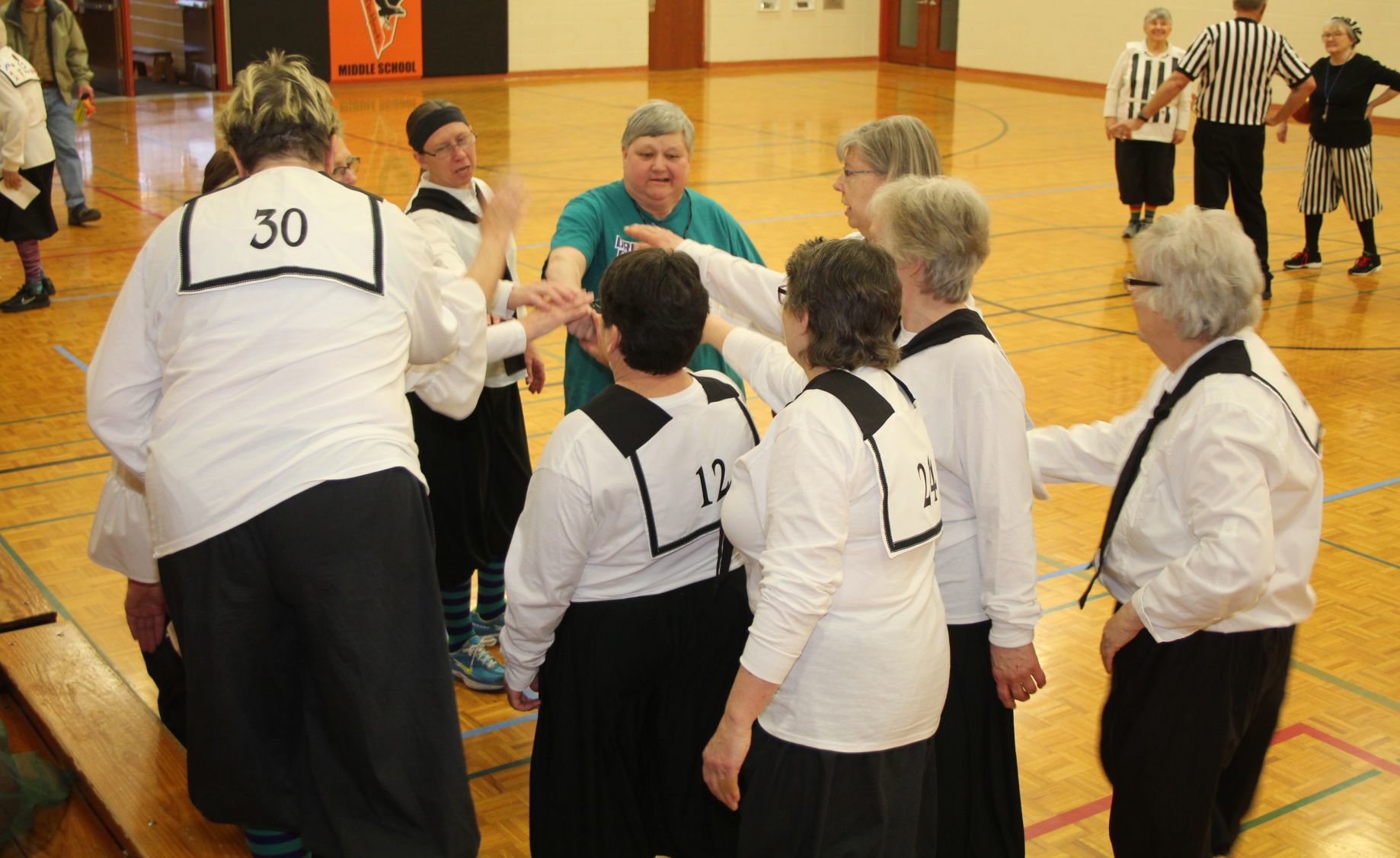 Laughter and good-natured teasing filled the Viroqua Middle School gymnasium Saturday afternoon when Viroqua's Driftless Dribblers faced the Wanamingo (Minnesota) Bulldogs during the home-team's Granny Basketball tournament.
Viroqua defeated Wanamingo 52-40. The Dribblers also won their morning game against the Decorah (Iowa) Troll Trotters, 56-51.
Whenever Granny Basketball teams come together to play, donations are taken to benefit a charity in the host team's community. Donations collected on Saturday benefited Abbi Lendoski, a Viroqua student who plays wheelchair basketball with the Mad City Badgers. The money will help fund the purchase of a new wheelchair for Lendoski to use when she plays with the team....
...more

Ken Notes: I have got to see one of these!!!!
---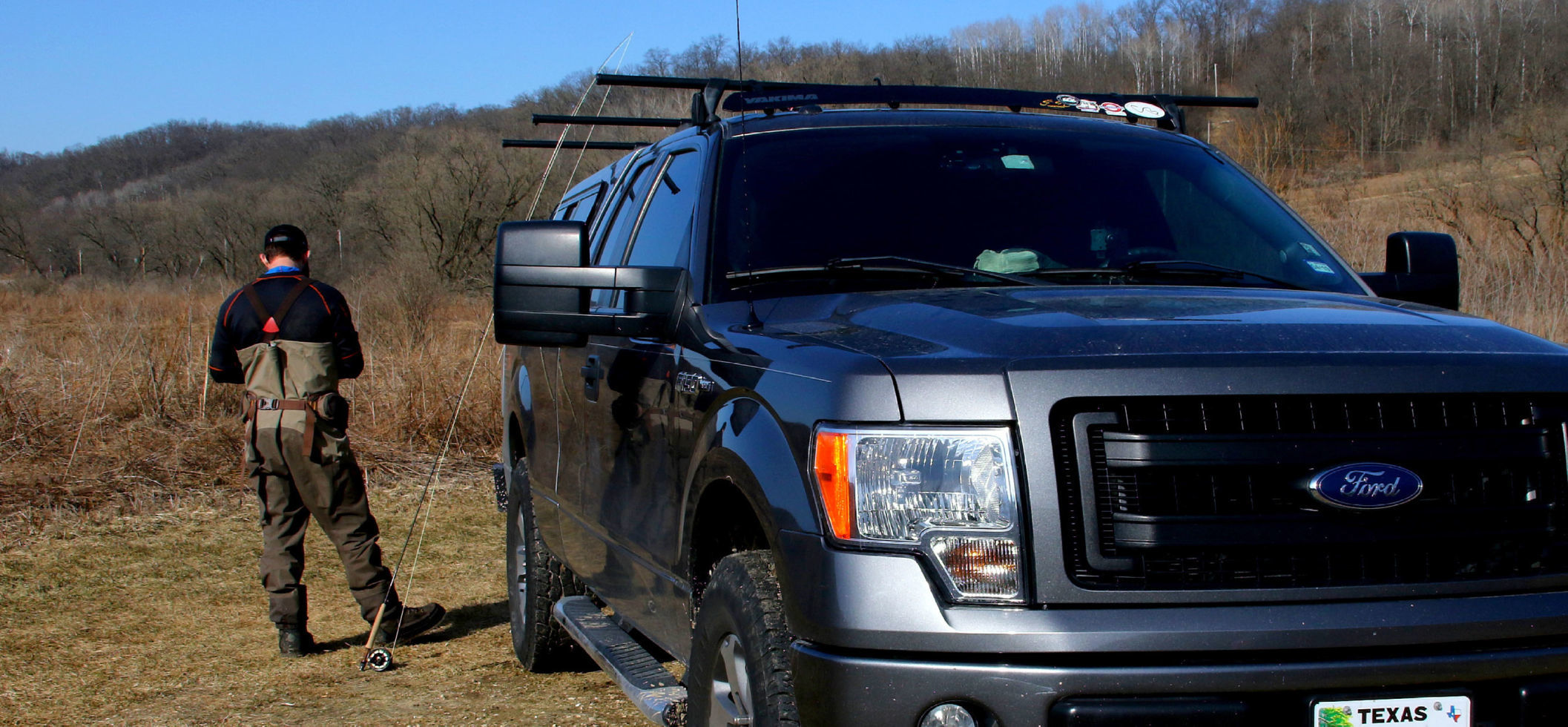 TOWN OF BRIGHAM — Trout fishing has a way of drawing many who place a premium on their time. They take time to relax, fish, join friends, and take their eyes away from the water long enough to see wildlife, examine vegetation, and take pictures of the landscape.
Four students attending UW-Madison, all graduate students studying geology, spent an afternoon fishing trout in Iowa County. This was their first venture to this part of Wisconsin's Driftless Area. They learned they had found good things about this stream, area scenery, and places to have a bite to eat if the fish weren't.
Two of the students were from Texas, still driving a truck so plated. Russ Krueger grew up near Mosinee. Jeremy Patterson skipped around the country, mostly in the eastern U.S.
Emily Mixon and Collin Rolland, husband and wife, came north from Texas, hearing good ratings the UW-Madison geology department carries for graduate studies...
...more
---
The James Watrous Gallery displays art books of Gaylord Shanilec
A journey of 10 miles and 12,000 years is spotlighted in a new exhibit at the James Watrous Gallery in the Overture Center for the Arts.
Gaylord Shanilec: A Natural History displays the work of one of the leading color wood engravers and creators of fine art books of the last four decades. Shanilec has studios in Stockholm, Wisconsin, and St. Paul, Minnesota, and his works explore the Upper Mississippi River over a panorama of time. The exhibit — which runs through April 7 and is hosted by the Wisconsin Academy of Sciences, Arts and Letters — features four of the artist's books along with some of his working materials. The styles run from photorealism to abstract, with prints drawn from wood grain, plants and fish. But there's a common thread....
...more

Ken Notes: The book Mayflies of the Driftless Region is very cool!!!!
---
While "farm-to-table" or "farm-to-fork" have been around for a while, another trendy way to close the gap between farm and food has emerged — pizza farms.
Across the Midwest — and right here in Iowa — farms are hopping on the plow-to-pizza trend, serving farm-fresh pies topped with local ingredients, often directly from the farm's own fields.
Among them is Luna Valley Farm, a 10-minute drive from Decorah's main street in northeast Iowa.
Visitors who follow a dirt road through the rolling bluffs of the Driftless region can find Luna Valley's 300-acre organic farm tucked into the valley, where owners Tom and Maren Beard grow organic crops and care for sheep, cattle and pigs....
...more
---
The Mississippi River crested at 21.34 feet at McGregor on Friday, April 5, according to the National Weather Service (NWS). This was the sixth highest recorded crest at the location and the largest flooding event since 2001.
Thanks to preparations made over the past few weeks, officials in both Marquette and McGregor said the impact was minimal.
...more
---
BLACK WALNUTS
Flavor: Earthy, robust, bold. Especially compatible with chocolate, vanilla, cherries, pumpkin, maple.
Uses: Baking, ice cream, salads, coating for fish or chicken, pesto.
Where to get it: Hammons Black Walnuts (black-walnuts.com) in Missouri (products are sometimes found in local grocers); by happenstance at a Wisconsin farmers market.
It's aptly called a tough nut to crack.
The American black walnut grows on trees as a green-hulled orb that falls to the ground in fall. The nuts are spread out to ripen and turn black, the hulls are then removed and finally, the rock-hard shells are cracked to free the nuts. (Your standard nutcracker won't do the trick.)...
...more

Ken Notes: I have a dozen or so trees and have a love hate relationship with these...
---
"Upon Waking: 58 Voices Speaking Out From the Shadow of Abuse"
edited by Laura Kozy Lanik and Annette Gagliardi (Bookmobile, $15). Sometimes, art captures emotions in a way that catches us by surprise, even if we think we are familiar with the topic. That's the case with this stunning anthology of poems about rape and abuse. Here is "Dissociation" by D'Shan Berry:
I curl in on myself,
an armadillo girl.
My soul's abatement now
a reflex — an instinct
acquired in my youth.
perhaps, I can escape
the pain, the fear, his hands'
betrayal of my skin.
...more
---
U.S. Sen. Tammy Baldwin has joined opponents of a proposed high-voltage power line in criticizing the federal government's environmental review of the $500 million project, known as Cardinal-Hickory Creek.
Baldwin, D-Madison, called on the Department of Agriculture's Rural Utilities Service to conduct "a meaningful analysis" of alternatives to the 345-kilovolt transmission line as well as other possible spots to cross the Mississippi River....
...more
---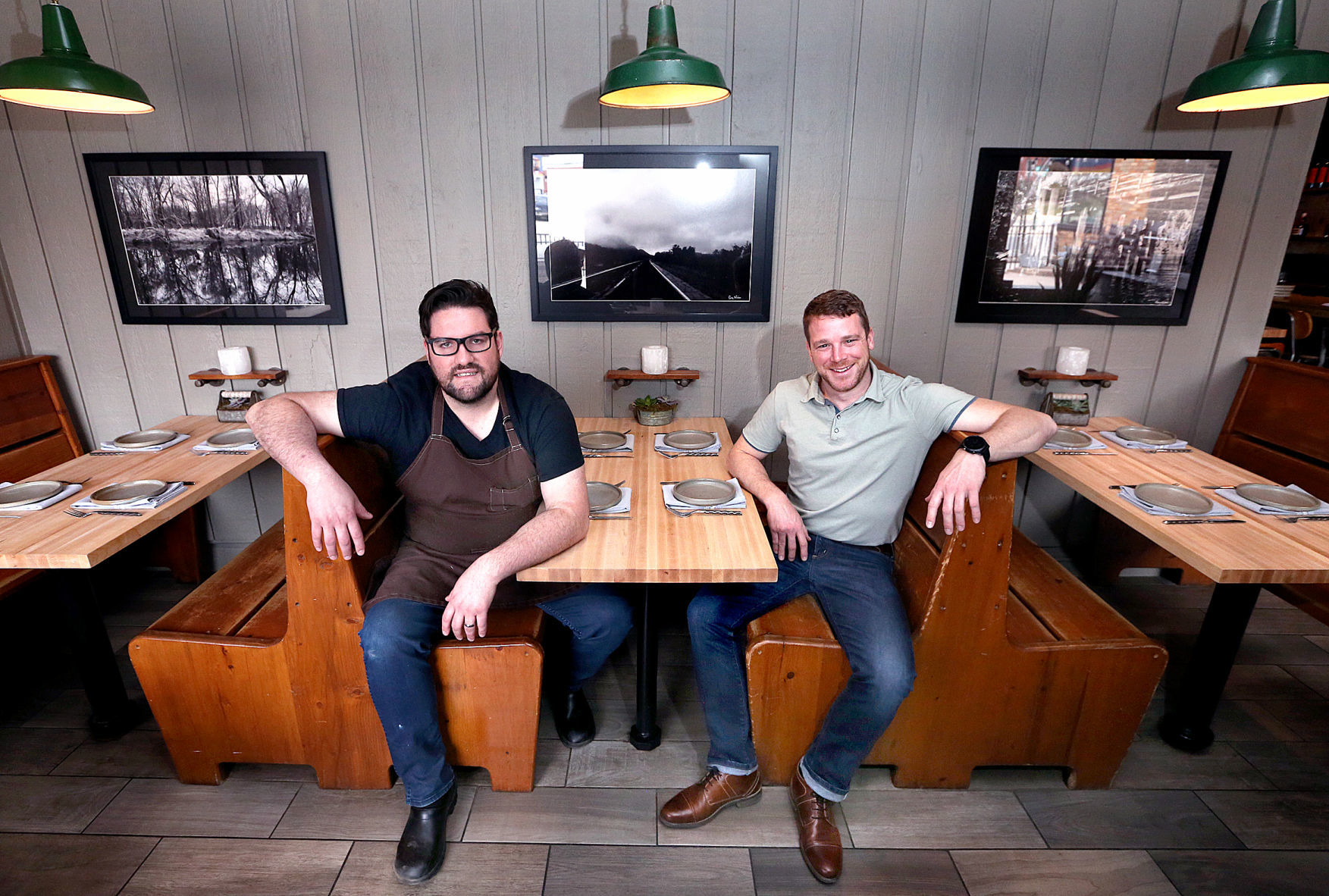 Two locally familiar faces are looking forward to opening Restore Public House restaurant on April 24 in the former The Mint location at 1810 State St., across from the University of Wisconsin-La Crosse.
The Mint, which was known for using ingredients produced on area farms, closed last September after four years in business.
Restore Public House, which will have a grand opening celebration the day it opens, also will have a focus on locally produced food, said owner Augie Weber and executive chef Spencer Schaller....
...more
---

Ken Notes: Schedule you showing today!!!
---

Ken Notes: Have an event calendar from the Driftless? Send it to us at Editor@DriftlessNotes.com We look at these each week for ideas to feature in DriftlessNotes....
---
This map, is a great illustration of the entire region we want to share with our readers. In the coming months, we will be expanding our channels, adding original content to motivate and inspire, and illustrate with you the opportunities for community, business, and personal growth that exist in this special and unique region.


Look for announcements in coming issues as to how you too can get involved with this regional initiative for sustainable and vibrant growth and perspective on how we can best share "our common ground".


...more
---
Below are the guiding principals for DriftlessNotes in 2019


If you have something to add, delete, or modify
Please email us at Editor@DriftlessNotes.com

Brand Identity For The Driftless Region And Our Local Products


Highlight The Venues, Events, And Activities Throughout The Region Year Round


"Driftless" Recognition At The State, Regional, National, And Global Levels


Regional Economic Development, New Jobs, And Training


Sustaining And Growing The Existing Businesses In The Region


Tourism - Including Traditional, Ag, Sports, Nature And Eco Tourism


Promoting Special Events In The Region


Promote And Support Agriculture - Especially Organic Farming And Products


Land Conservation And Use In The Driftless


Environmental Issues That Impact The Driftless Region


A Legislative Agenda That Supports The Region In Four States


Showcase Opportunities For Investors, Visitors And Residents Unique To The Driftless Region
- Ken Harwood, Editor

...more
Start Week: 12 - Query String:SELECT * FROM driftless WHERE `issue` > 12 and volume = 7 OR `issue` > 90 ORDER BY sortorder