---
---
John Howe, director of the Raptor Resource Project, will present lessons learned from the famous Decorah eagles nest, including eaglet care and playtime, owl challenges, how to identify individual eagles and where eaglets go after they fledge and disperse during a presentation at 7 p.m. Wednesday, Feb. 6, at the Winona Friendship Center, 251 Main St., Winona....
...more
---
The Crawford Stewardship Project will hosts it seventh annual Love the Land music and dance benefit at the Gays Mills Community Commerce Center, 16381 State Hwy. 131, Gays Mills, Saturday, Feb. 2, from 7-11 p.m.
The Medicine Brothers perform at 7 p.m., followed by The Freaks of Nature at 8:15 p.m.
The silent auction will be filled local artwork, pottery, artisan crafts, gift baskets and services. Driftless Brewing Company`s local craft beer will be served on tap. There will also be coffee, snacks and other treats available for purchase. Bring your own drinking container and enter to win a $50 raffle prize. Recommended donation of $10 at the door is appreciated...
...For more information, contact Eli Mandel at emandel@crawfordstewardship.org or 608-632-4213, and visit www.crawfordstewardship.org.
...more
---
The Driftless Area is full of beautiful natural sites.
Since the last glacier that flattened most of Wisconsin left the southwestern corner of the state untouched (the name Driftless comes from the lack of glacial drift — large rocks and sediment), the landscape is a highlight reel of steep, forested hills and narrow, stream-cut valleys.
In the heart of that hilly landscape is a small county park with a prominent rock formation the glaciers likely would have obliterated.
Pier County Park, in tiny Rockbridge in Richland County, protects one of the largest natural bridges in Wisconsin...
...more

Ken Notes: Great Read, and the photos are worth a click. These are copy-written by JS - if you have images of the Driftless we can use email them to us at editor at DriftlessNotes.com...
---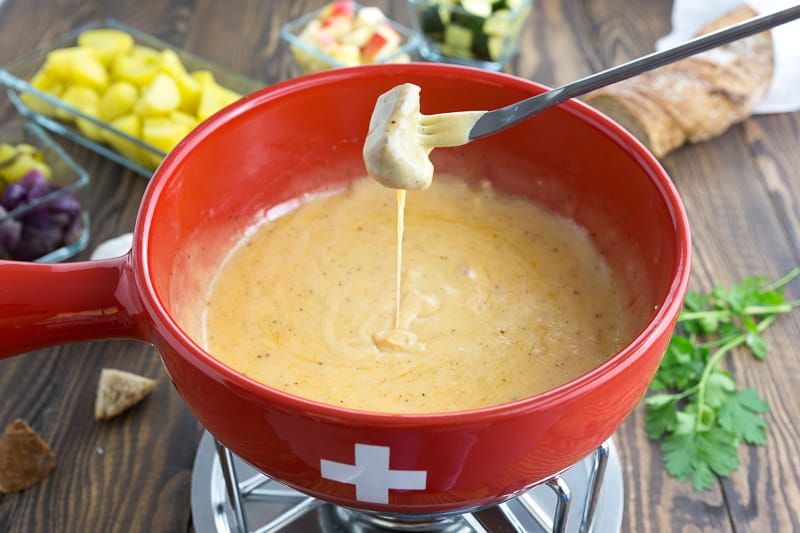 Just got this note... Jen has a very nice website and a great recipe for cheese Fondue. The Swiss heritage is something we should include in the Driftless Definition.

Ken, My name is Jen and I'm the Editor at Jen Reviews.

We just published a delicious cheese fondue recipe complete with step-by-step pictures and detailed instructions. You can find it here:
www.jenreviews.com/cheese-fondue-recipe/
If you like the recipe we'd be humbled if you cited us in your article. Of course, we will also share your article with our 50k newsletter subscribers and followers across our social platforms.
Either way, keep up the great work!
Warmly,
Jen
...more

Ken Notes: We love to hear from you, send us YOUR DriftlessNote!
---
Monroe County
ECONOMIC DEVELOPMENT CONFERENCE
February 27-28, 2019 : Three Bears Resort - Warrens, WI

SOME OF THE TOPICS FEATURED:
...more
---
2019 Shake Rag Alley Catalog Bursting With Creative Offerings
Shake Rag Alley Center for the Arts' 2019 catalog rolled off the presses this month and is packed with more than 230 arts and crafts workshops for adults and youth, and a variety of special events for all ages.
Founded 15 years ago this year by local artists and community members, the nonprofit Shake Rag Alley Center for the Arts exists to provide educational experiences in visual, performing, and literary arts for adults and children; cultivate the creativity that thrives in our rural community; and rehabilitate and preserve our historic buildings and rustic campus...
...Beyond arts and crafts workshops, Shake Rag Alley offers bountiful opportunities to make magical memories this year. In addition to the Winter Writers Series of free readings by award-winning authors that runs through April, and annual family programs including the June 1 Tour of Fairy Homes, Oct. 31 Trick'r Treat event and Dec. 7 Santa Day, several events and programs are in store in 2019....
...more

Ken Notes: Always on of my favorites...
---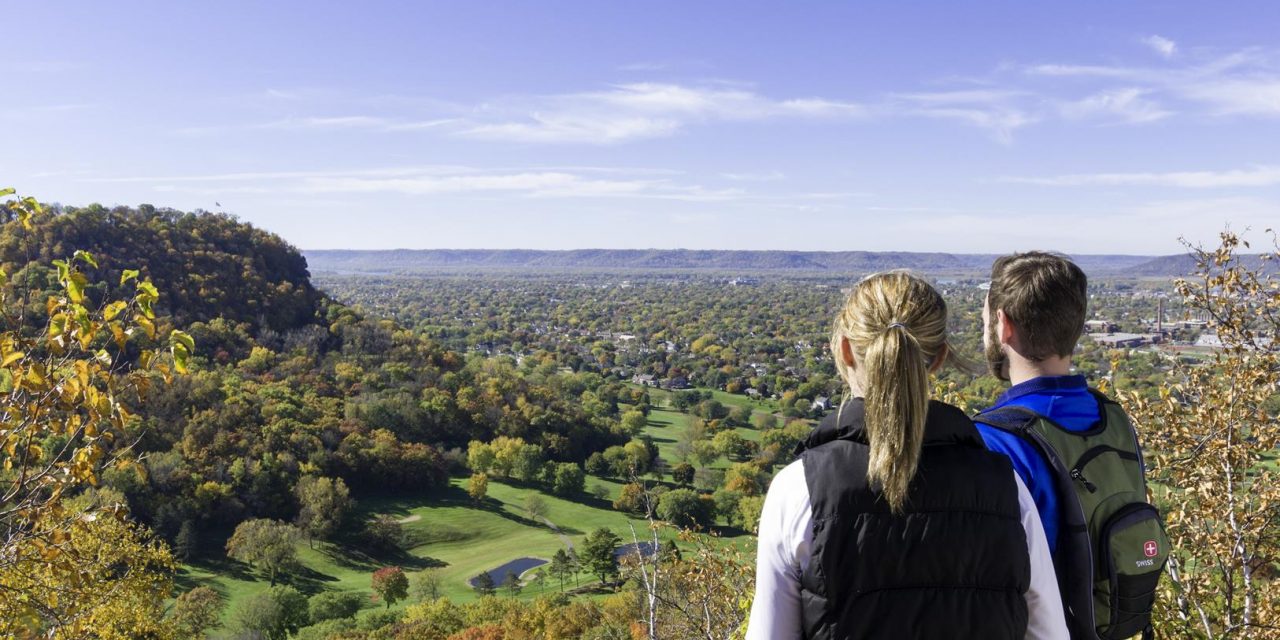 Groups following the mighty Mississippi will encounter opulent mansions, natural beauty and charming small towns...

Featuring 33 towns to explore, stunning seasonal foliage and scenic bluff-top views, Wisconsin's Great River Road appeals to group travelers year-round. The beautiful forest landscapes and views of the Mississippi River drew French voyageurs and Native Americans here for centuries, and your group can walk in their footsteps along hundreds of miles of hiking trails found in the area or embark on a scenic boat tour along the river. Begin your adventure in the town of Potosi—home of the famous Potosi Brewery...
...more

Ken Notes: We need to do more with this route, like regular motorcycle tours, camper conventions, bus tours, Bed and Breakfast events, music events....
---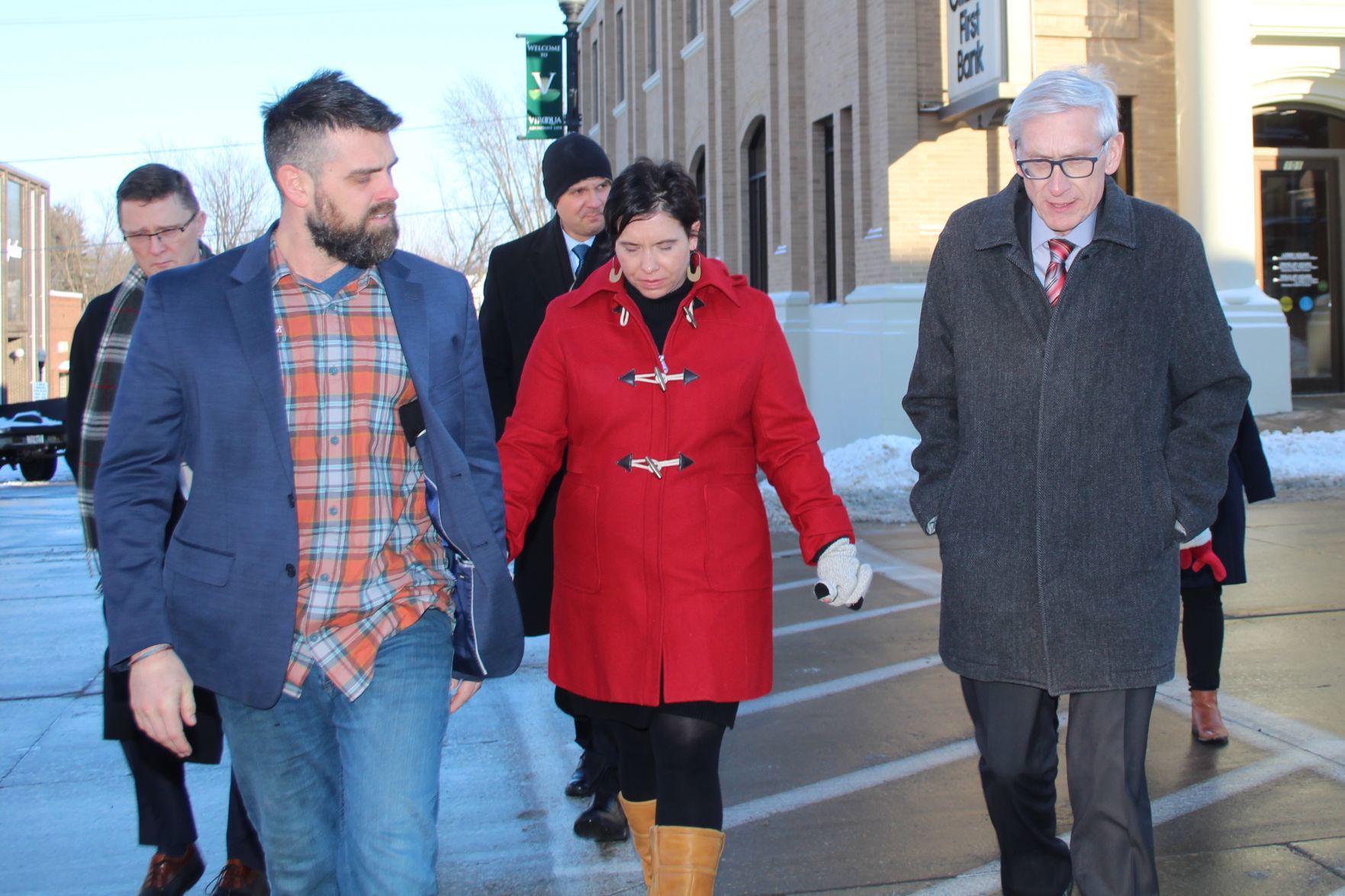 Gov. Tony Evers took a walk down Viroqua's Main Street late Wednesday afternoon and made a few stops along the way.
Evers started his walk at the Viroqua Visitor Center, with Viroqua Chamber Main Street President Luke Zahm, Mayor Karen Mischel and Viroqua Chamber Main Street Executive Director Nora Roughen-Schmidt welcoming him and Brad Pfaff, secretary of the Wisconsin Department of Agriculture, Trade and Consumer Protection, to the city. Zahm, Mischel and Roughen-Schmidt were the tour guides...
...more

Ken Notes: He may never be the same... I hope Luke gave him something to eat!
---
Sponsors

...more
---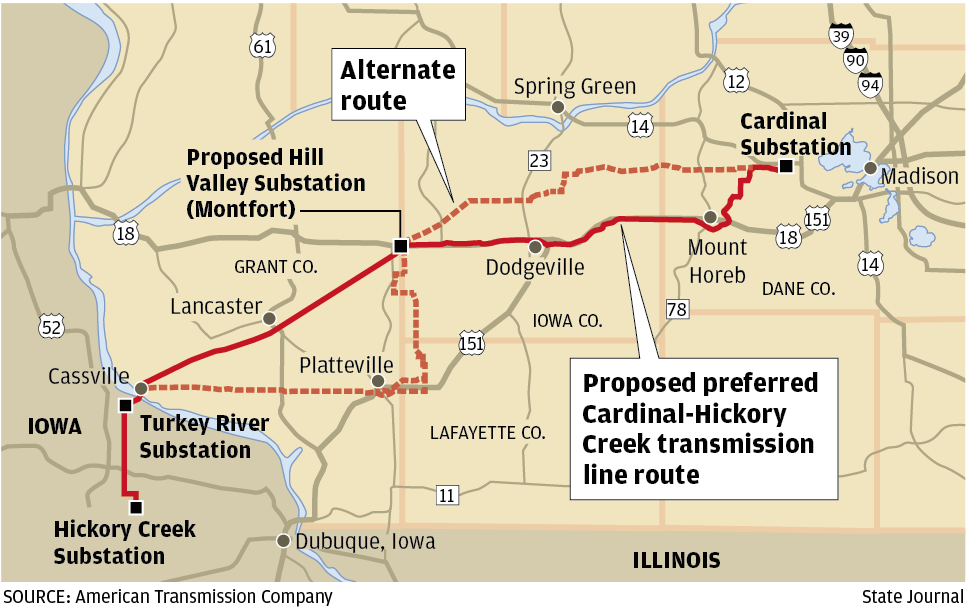 Even if a controversial power line across southwest Wisconsin is never built, Midwestern utility customers could be stuck with some of the costs.
Federal regulators have approved what's known as "abandoned plant" incentives for American Transmission Co., ITC Midwest and Dairyland Power Cooperative, which are jointly proposing to build a $500 million transmission line between Dubuque, Iowa, and Madison.
That means if plans for the line are canceled for reasons beyond their control — such as rejection by state regulators or any of several federal agencies — the owners would be allowed to recover all "prudently incurred costs" through the rates they charge utilities to move power across their lines....
See Also:

...more

Ken Notes: We need to get some good - no great - things out of this project. Trails, conservancy lands, camping, and more. The economics suggest this will get built.
---
The Driftless Historium is proud to be a part of the Mt Horeb Area Scandihoovian Winter Festival!

Take advantage of special extended hours in the Driftless Historium History Center & Gift Shop -and warm up with a FREE glass of piping hot and oh-so-fragrant apple cider while you`re here!

And don`t forget about Saturday`s 2nd Annual Cupcake Walk! Sweet fun for everyone! Visit our Events tab for more information.
...more
---
Peaceful, calm, serene, magical — the descriptions fill the guest book of the Meadow House at Candlewood Cabins.
The house is all those things and more. Magical comes closest to capturing the feeling of staying there, because the secluded cabin with glass-panel walls seems too perfect to be real. It's the type of getting-away-from-it-all place you never want to leave.
Perched among the forested hills of the Driftless Area, the house features floor-to-ceiling windows that blur the line between inside and out. It's about as close to sleeping outside as you can get without pitching a tent....
...more

Ken Notes: Nice statewide attention in journal Sentinel... Check out their website!!!
---
Lanesboro Arts is proud to host the eighth annual Frozen River Film Festival (FRFF) preview event featuring documentary films from the upcoming festival at the St. Mane Theatre in Lanesboro on Saturday, January 26, 2019. "Decoding the Driftless," a 60-minute film of science exploration and adventure that features rare footage of natural phenomena in the driftless region, will be screened at 4:30 p.m.

The Adventure Film Set, an 84-minute collection of seven fast-paced, short-length films highlighting extreme sports or other fresh and unfamiliar activities, will be shown at 7 p.m. Live music by old-time country duo The Yellow-Bellied Sapsuckers begins at 8:30 p.m. at the High Court Pub in downtown Lanesboro....
...more
---
Tucked away in the heart of America there is an area called the driftless area. Covering the areas of southeast Minnesota, northern Iowa, southwestern Wisconsin, and northwestern Illinois, this area of the country is known for the river valleys, bluffs, winding roads, and the multitude of outdoor activities for every season, from boating and hiking in the summer months to snowshoeing and skiing during the winter. There is so much going on here that we never really stop and think about what is unique about the area that we live in.
...more

Ken Notes: I hope she got an A...
---
From licensing rules to inspections to research, learn more about the uses and legalization of industrial hemp in Wisconsin at the
Tuesday, Feb. 26
Tech Council Innovation Network luncheon meeting in Madison.
New for 2019, the luncheon will be held at The Coliseum Bar & Banquet on Madison's E. Olin Ave. Registration and networking begin at 11:30 a.m., lunch at noon and the presentation at 12:30 p.m. The cost is $10 for students and returning veterans, $25 for individual members, $35 for non-members and included for Tech Council corporate members. Click here to register.
Panelists are Bill Barker, associate dean for research at UW-Madison's College of Agricultural and Life Sciences; Brian Kuhn, director of the Bureau of Plant Industry at the Wisconsin Department of Agriculture, Trade and Consumer Protection; and State Sen. Patrick Testin, R-Stevens Point, the author of 2018 legislation legalizing industrial hemp in the state.
Industrial hemp is defined as all parts of the Cannabis sativa plant and can be used in thousands of ways for products such as rope, textiles, bioplastics, food, insulation, biofuels and more. A century ago, Wisconsin was the nation's leading hemp producer, but legal production ended in 1970 when the psychoactive chemical in cannabis was defined under federal law as a narcotic....
...more

Ken Notes: I am told it grows well in the driftless. And talk about happy cows!!!
---
The Driftless Writing Center plans to publish an anthology showcasing local writers and artists and others who have found inspiration in the Driftless Region's narrow river valleys prone to flooding and steep hills that make farming difficult.
"We envision this anthology as a complement to the 200 years of work collected in 'The Driftless Reader,'" said Jennifer Morales, president of the center's board.
The anthology will contain unpublished new works by current writers and artists....
...more

Ken Notes: Remember if you want to test out a story send it our way. It should reference the Driftless is some positive way, other than that we just want to share...
---
It's time, once again, to get "Grumpy" in Wabasha.
The city, the setting of the iconic films "Grumpy Old Men" and "Grumpier Old Men," will host the 26th annual Grumpy Old Men Festival, Feb. 22-23 at locations around town.
The event previews with Grumpy Old Men Bingo from 11 a.m. to 1 p.m., Feb. 16 at the VFW in Wabasha. The festivities really kick off the next Friday with the Grumpy Costume Contest from 5-9 p.m. at Turning Waters Bed, Breakfast, & Brewery and a showing of the movie that started it all at 6 p.m. at the Wabasha Public Library.
...more
---
The Cardinal Hickory Creek transmission line is a step in the wrong direction.
It guarantees profit to investors based on the backs of consumers. It`s a for-profit solution without a demand. In fact, it`s harmful to the ratepayers footing the bill who reap no benefits of such a system.
It`s environmentally damaging with harmful electromagnetic field pollution. And it`s an ugly eyesore in the beautiful southwestern Wisconsin Driftless Area. We should be thinking of local energy solutions instead of footing the bill for for-profit companies....
...more

Ken Notes: Alas I believe it will get built. I follow both the numbers and politics on this issue. I would strongly suggest a group form to ask for amenities tied to the project. At 500 million dollars there should be funding for trails, conservancy lands, solar under the lines, rec lands, camping and more....
---
Sponsors
...more

To have your logo appear weekly contact Ken at editor@driftlessnotes.com
---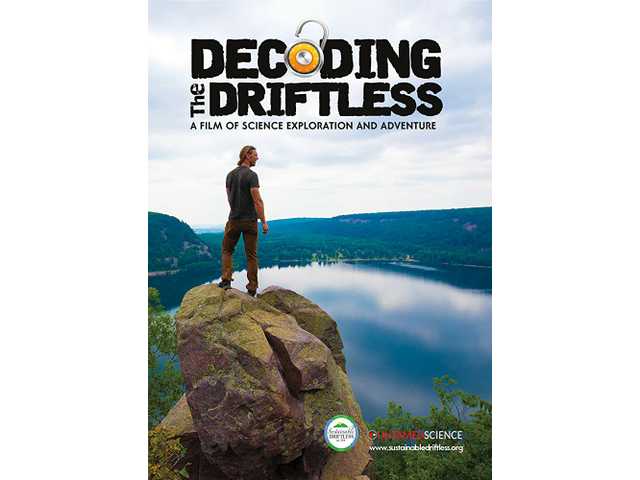 The "Decoding the Driftless" film will be shown on the big screen at Rushford-Peterson Schools' Auditorium on February 9 at 4 p.m., beginning with an introduction from one of the film producers, George Howe.
...more

Ken Notes: Schedule you showing today!!!
---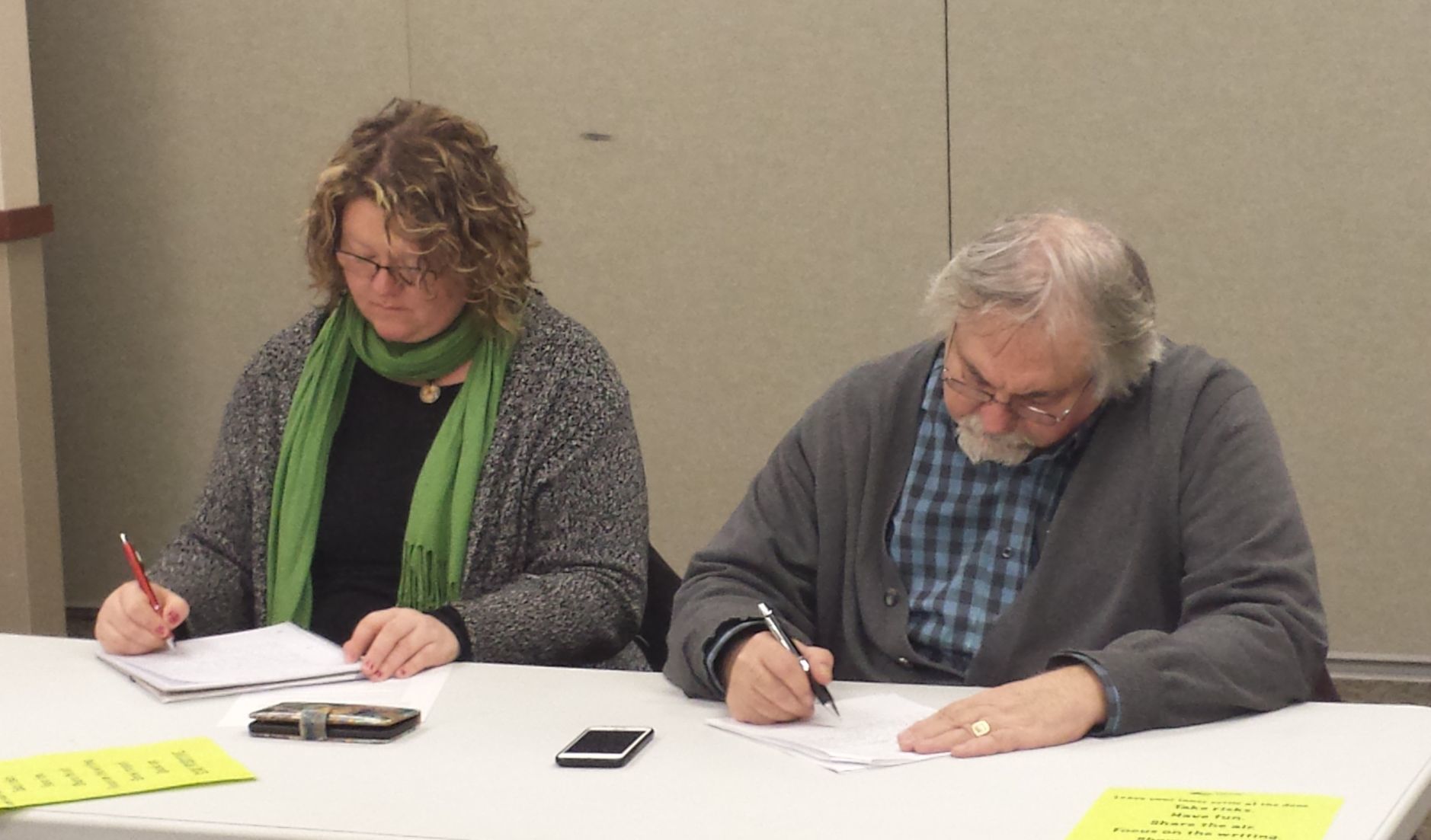 With narrow river valleys prone to flooding and steep hills that make farming difficult, the rugged Driftless region has both enchanted and challenged those who call it home. To capture the unique culture and experiences of people drawn to this enigmatic landscape, the Driftless Writing Center plans to publish an anthology showcasing local writers and artists or those who have been influenced by the region.
"We envision this anthology as a complement to the 200 years of work collected in `The Driftless Reader`," said DWC board president Jennifer Morales. The DWC anthology will contain unpublished new works by current writers and artists. Submissions of essays, poems, short stories, novel excerpts, black-and-white artwork, and hybrid forms rooted in the Driftless will be accepted until April 1. "We are seeking a broad range of voices, styles, topics, and experiences, and we encourage people from all backgrounds to be part of this collection of voices from the Driftless," Morales said...
...more

Ken Notes: We can`t wait, if you would like a story about the Drifltess published online send it to us for consideration. Editor (at) DriftlessNotes.com...
---
As a part of the annual Buffalo County bluff prairie winter management meeting, the documentary film 'Decoding the Driftless' will be shown. The film captures breathtaking footage of our region and was created by Emmy award-winning filmmakers and
Sustainable Driftless, Inc. The film will be shown for free on Thursday, February 28, 2019 at the Alma Rod and Gun Club. The 1-hour showing will be followed by a question and answer session with Emmy-winning filmmaker George Howe, about filming in the
Driftless Area. An open house with bluff prairie displays from local bluff prairie management experts will start at 6 p.m. and the film will begin at 7:00 p.m.
George Howe, one of the film's producers, spent his working career teaching high school science. Since retiring, Howe has turned his attention to promoting awareness and appreciation for the Driftless Region, which includes Buffalo County. "I realized that many
residents of and visitors to the Driftless Region didn't know the story of the unique geology and biodiversity that we have here,"
Howe said. "I set out to make a film that told that story because I firmly believe that if the public is aware of what we have, they will want to conserve it for future generations."
For more information on the non-profit Sustainable Driftless which is dedicated to inspiring conservation in the driftless region, head to their website: https://www.sustainabledriftless.org/
To save your seat for the film, pre-register with Carrie Olson, Buffalo County Conservationist at 608-685-6264...
...more
---
DRIFTLESS VINEYARD, ORCHARD and FARM

Exciting opportunity available for Beginning Farmer / Vineyard Operator in Winona area
Driftless Vineyard on Garvin Heights Ridge overlooking the Mississippi River has an exciting opportunity available for a person or team interested in managing and operating a commercial vineyard and orchard on the scenic bluffs of Winona, MN.
For more information please call:
651-324-8140 Peter Shortridge peter@globalriverinc.com
651-324-7552 Amy Nankivil amy@globalriverinc.com
...more

Ken Notes: I love the emails that people send in. This one came with a pretty cool opportunity for a young farmer / vintner... I do expect a few bottles of wine if I am of any help here. The full document is at the link - good luck and thanks for the note...
---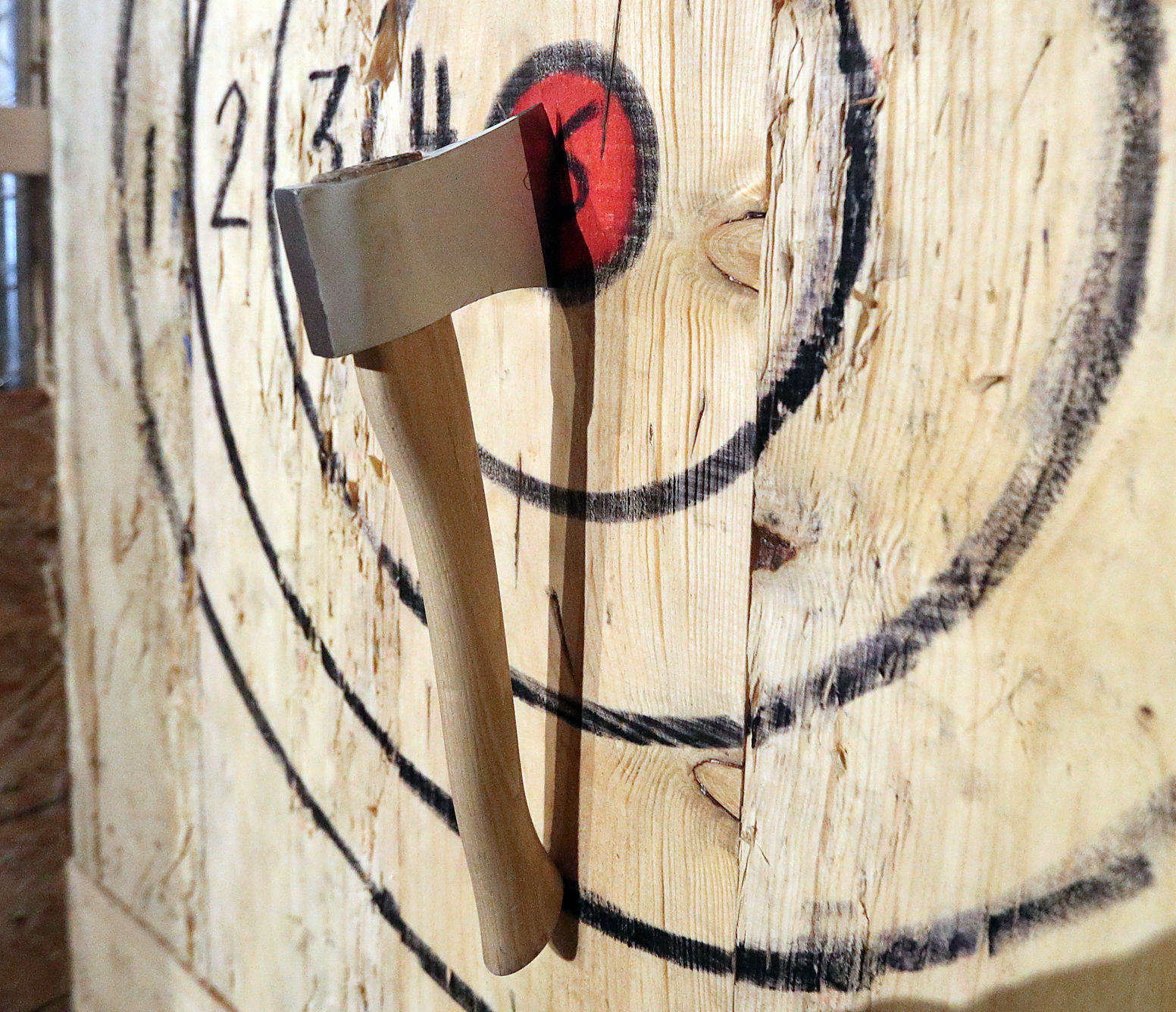 Everything in Clinton Melendez's business has a story.
The tables fashioned from leftover piping and wood. The rewired chandelier from the Wiggert Brothers building that hangs just inside The Driftless Axe's interior door. The wooden targets that patrons fling hatchets at inside the venue at 4th and Jay streets in downtown La Crosse, along with the bar top and other wood features, are sourced from Robert Olson's lumber business near Stevenstown....
...more

Ken Notes: I may need to visit... Great video...
---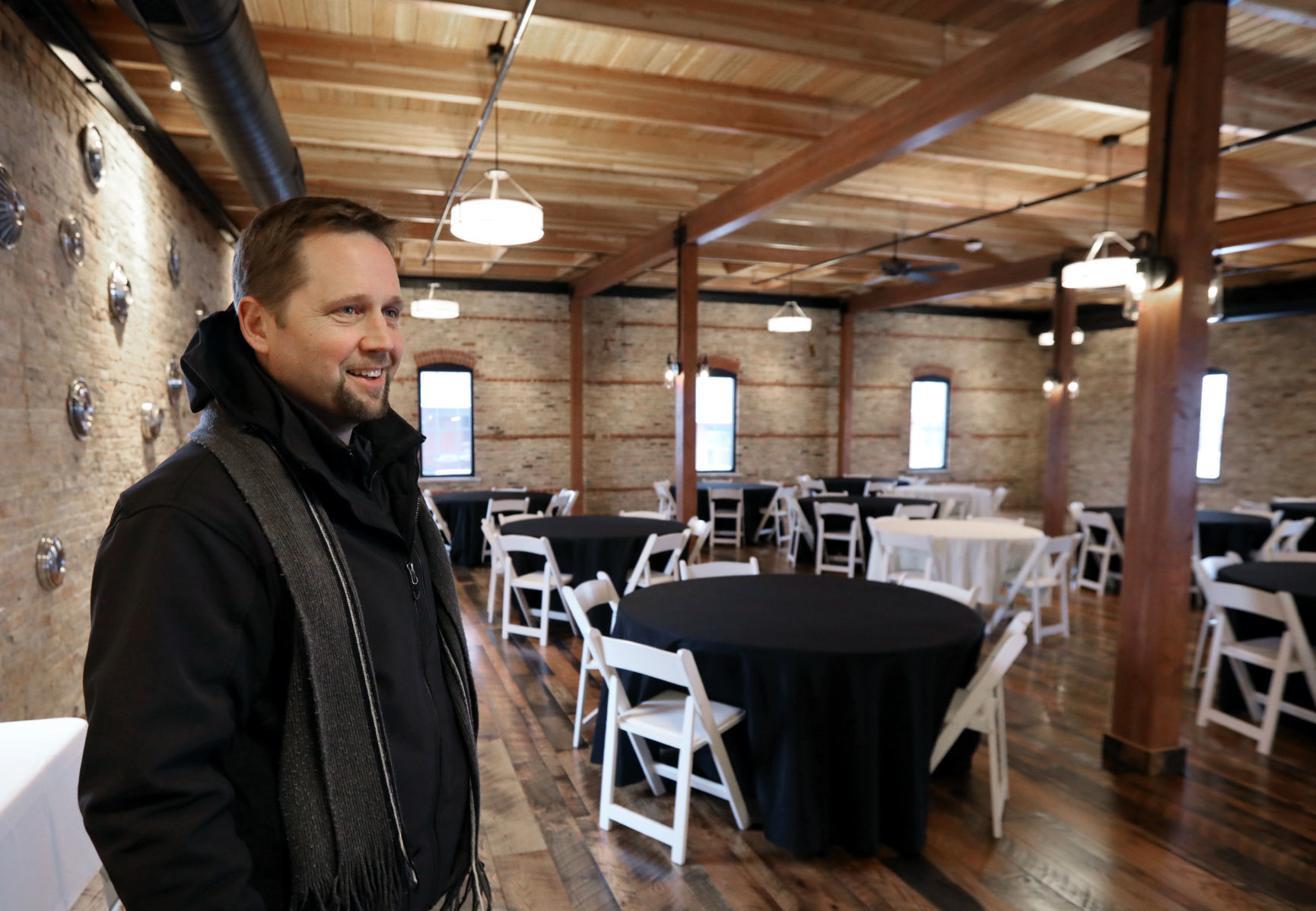 MOUNT HOREB — When Steve Grundahl purchased a former farm implement building in 2016, vines covered its exterior walls and the historic structure was in disrepair.
But three years later, the former Martinson Brothers John Deere dealership is coming back to life as another example of redevelopment and growth in Mount Horeb's downtown.
The 4,500-square-foot second floor of the brick building, constructed in 1912 with a sloped roof, has been transformed into an event space while Grundahl is trying to find someone to open a restaurant on the similar-sized first floor. Ideally, he'd like to see a business that caters to an evening crowd, something lacking in the village. He has thoughts of a supper club or steakhouse but is open to other concepts as well...
See Also:
...more

Ken Notes: Great Idea!!!! Mount Horeb is really doing a nice job in economic development!!!
---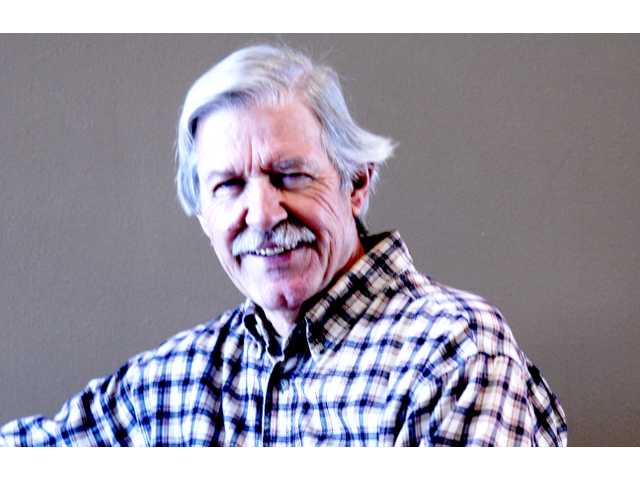 To my way of thinking, every farm is a solar farm. Regardless of what is being produced, farmers harvest solar energy to grow their crops and feed their livestock.
But have you heard about the large actual solar farm proposed for southwest Wisconsin? It was written up in last Sunday's Wisconsin State Journal and that's the only place I've seen anything about it…so far. I'm sure there will be lots of reporting on it as the project shapes up.
The Badger Hollow solar project is a partnership between an Illinois firm, Invenergy, and two Wisconsin utilities....
...more
---
Applications are invited for the 15th annual Driftless Area Art Festival, scheduled for Sept. 21-22 in Soldiers Grove. Application packages have been sent to artists who live and/or create their art within the boundaries of the Driftless Area of southwest Wisconsin, southeastern Minnesota, northeast Iowa and northwest Illinois...
...more
---

I'm Red the Redbone Coonhound, often called Leon. I know, right? Gotta tell you tho, I sing that song Crazy Blues all night long. It goes like this
"I can't sleep at night, I can't eat a bite,
'Cause the gal I love, she don't treat me right....
The Driftless Humane Society is located at 1150 Nelson Parkway, Viroqua. To find out more about the adoptable pets, call 608-637-6955. The humane society is open Monday, Wednesday and Thursday from 3-6 p.m. and Saturday 10 a.m. to 4 p.m.
...more

Ken Notes: Loved this article, wish I had space for a third dog....
---
Sponsors
...more

Ken Notes: These spots are all up for grabs in 2019!! Email us at Editor@DriftlessNotes.com...
---
Eight exceptional young farmers will participate in the 65th Wisconsin Outstanding Young Farmer (OYF) Awards Weekend Jan. 25-27, 2019, in Johnson Creek, Wis.
The Outstanding Young Farmer Program began in 1954 as a National Priority program for the U.S. Jaycees. Wisconsin`s first winner was named in 1952 and 64 state programs have been held since. Wisconsin has had 18 winners on the national level over the years.
...Scott Laeser and Chelsea Chandler, Lafayette County—With plenty of lofty goals, open minds and feet planted firmly in the ground, Scott Laeser and Chelsea Chandler are tackling their farming dreams in the Driftless Region of the state. Their sustainable food production mindset combined with the desire to preserve the land for future generations carries them through each day in the field on their community-supported agriculture farm called Plowshares and Prairie Farm....
...Tony and Katie Mellenthin, Pepin County—Tony Mellenthin has been farming since 2011 while still a student at the University of Wisconsin-River Falls. Starting with rented land, he joined his family's Dunn County farm business in 2013 after graduation with a degree in agricultural business...
...Mark and Cari Stoltz, Richland County — A strong faith in God, putting family time and priorities above all else and sharing the importance of the farm are values Richland County organic dairy farmers Mark and Cari Stoltz are using to raise their children and keep their farm operational....
...more

Ken Notes: We are well represented...
---
Wisconsin gets more than half of its electricity from burning coal, which spews greenhouse gases into the atmosphere, contributing to a warming planet and severer droughts and storms.
Wisconsin badly needs to generate more clean and renewable energy instead.
So it's easy to endorse plans for a large solar farm in southwestern Wisconsin. A dozen landowners in western Iowa County, about 60 miles west of Madison, have agreed to play host to a 300-megawatt solar facility, generating enough electricity to power more than 70,000 homes.
That's a lot of energy — drawn directly and efficiently from the sun. Instead of digging coal from the ground in other states, shipping it here by train and burning it, and thus exacerbating climate change, the Chicago company Invenergy and two Wisconsin utilities want to place 1.2 million solar panels on 2,700 acres...
...more

Ken Notes: We need to be talking about this!!!
---
You may be here looking for me to redeem myself. After reviewing all the ways 2018 was far less than stellar for me in a column last week, I promised to share a few good points.
Well, sorry, but it's going to have to wait. In the meantime, I took in an event that will surely be recalled in the high points of 2019. I saw the documentary "Decoding the Driftless" about our magical region at the JEM Theatre in Harmony on Monday evening, Jan. 7.
See, I'd confused the Saturday and Sunday screening times and missed the earlier showing on Saturday. Therefore, I also missed the session with movie producer George Howe on hand. I decided to attend the last screening sponsored by the City of Harmony Arts Board on Monday, halfway expecting maybe five people to be there. I mean, who goes to a Monday night movie mid-winter?
...more

Ken Notes: Decoding the Driftless is getting lots of airplay and may be in a theatre near you.
---
Hey does anyone have a good source of motors and cells that really work well for small solar cars?
Brian Stemper
Black River Falls Middle School
Technology & Engineering Instructor
715.284.4357 ext 3116
brian.stemper - at - brf.org
...more
---
The green leaf is the main source of feed for the cow and also the source of feed for the plant.
"Green leaves are the solar panels for the plant and we need to think about managing those solar panels," said Mary Drewnoski, beef systems specialist at the University of Nebraska.
"Think about their energy reserves and make sure the plant gets the opportunity to fatten up because if it doesn't it's not going to be as vigorous when it grows back," Drewnoski said during a presentation at the Driftless Region Beef Conference, organized by the University of Illinois Extension, Iowa State University Extension and Outreach and the University of Wisconsin-Extension...
...more
---
SPRING GROVE, Min. (WKBT) - An Archeologist and UW-La Crosse graduate gave a talk at the Giants of the Earth Heritage Center in Spring Grove, Minnesota, on artifacts from prehistoric history.
Those who attended the talk, entitled Prehistoric Archeology of Houston County, were able learn about stone tool technology, pottery developments, devices for throwing spears and more...
...more
---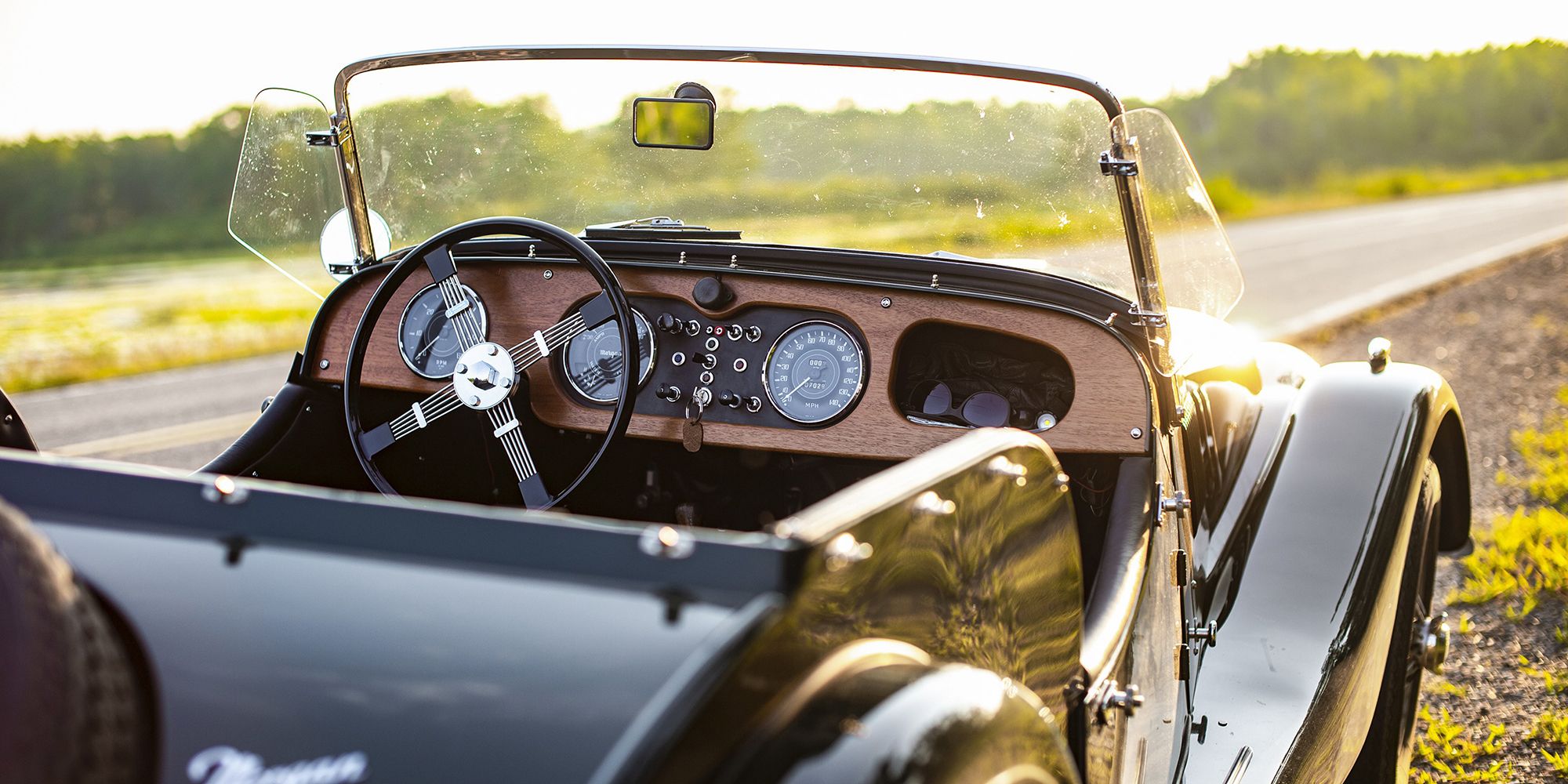 Immediately after restoring his Morgan, Peter Egan decided the best way to break it in was a road trip.
... When the sky cleared, Barb consulted her iPhone radar and announced, "Clear sailing all the way to Forest Lake!" So we turned north into the scenic land of high ridges, deep valleys, red barns, and winding roads known as the Driftless Area. At last, my first real chance to sit back and experience the Morgan in its element...
...more

Ken Notes: OK it is more about his car than the Driftless, but damn a 1965 Morgan Plus 4! It is beautiful!
---

Ken Notes: Have an event calendar from the Driftless? Send it to us at Editor@DriftlessNotes.com We look at these each week for ideas to feature in DriftlessNotes....
---
This map, is a great illustration of the entire region we want to share with our readers. In the coming months, we will be expanding our channels, adding original content to motivate and inspire, and illustrate with you the opportunities for community, business, and personal growth that exist in this special and unique region.


Look for announcements in coming issues as to how you too can get involved with this regional initiative for sustainable and vibrant growth and perspective on how we can best share "our common ground".


...more
---
Below are the guiding principals for DriftlessNotes in 2019


If you have something to add, delete, or modify
Please email us at Editor@DriftlessNotes.com

Brand Identity For The Driftless Region And Our Local Products


Highlight The Venues, Events, And Activities Throughout The Region Year Round


"Driftless" Recognition At The State, Regional, National, And Global Levels


Regional Economic Development, New Jobs, And Training


Sustaining And Growing The Existing Businesses In The Region


Tourism - Including Traditional, Ag, Sports, Nature And Eco Tourism


Promoting Special Events In The Region


Promote And Support Agriculture - Especially Organic Farming And Products


Land Conservation And Use In The Driftless


Environmental Issues That Impact The Driftless Region


A Legislative Agenda That Supports The Region In Four States


Showcase Opportunities For Investors, Visitors And Residents Unique To The Driftless Region
- Ken Harwood, Editor

...more
Start Week: 3 - Query String:SELECT * FROM driftless WHERE `issue` > 3 and volume = 7 OR `issue` > 90 ORDER BY sortorder