---
...more
---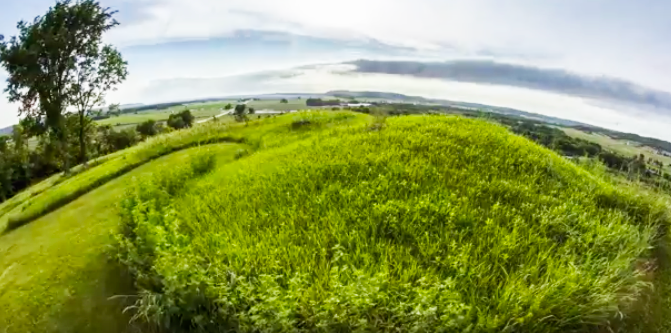 The Communication Studies department, in cooperation with the nonprofit Sustainable Driftless, screened "Decoding the Driftless," an hour-long nature documentary about the driftless region, on Nov. 5th in Olin 102. Producer George Howe answered questions from the audience after the screening.
The area made up of western Wisconsin, southeast Minnesota, northwest Illinois, and northeast Iowa gets its name because the region was not flattened by glaciers in the last Ice Age, creating a landscape with karst topography.
The film explores features of the Driftless region, such as blufftop sinkholes, ice caves, and cliffside hawk's nests. Some of the locations it depicted, such as algific talus slopes, goat prairies, and ancient archeological sites, are completely closed to the public to protect their fragile ecosystems from damage. This film was meant to be a way for people to experience the diverse aspects of the driftless region.
...more

Ken Notes: Avery nice overview of the film. If you have not yet scheduled a showing in your community you should. It is a great way to stimulate a positive discussion fo the region we hold so dear...
---
---
The Driftless Writing Center recently held an event at the Kickapoo Valley Reserve to honor area residents who survived the floods of August and September 2018 and mark the progress of its Stories from the Flood Project.
On behalf of the Driftless Writing Center board, I want to thank everyone who made the event a great success. It was truly a community effort — like flood cleanup, but more fun and less smelly.
Thanks to the Kickapoo Valley Reserve for opening its space to the more than 100 people who attended. Thanks to the area businesses that provided food and beverages — Borgen's Café, Driftless Provisions, Hillsboro Beer, Viroqua Baking Company and Wisco Pop...


...more

Ken Notes: This is a great project and some very interesting stories at the links...
---
LA CROSSE, Wis. (WKBT) - As temperatures hit the single digits, Citizen Action of Wisconsin is trying to help hundreds of homeowners add energy savings and carbon-cutting upgrades to their homes at low or no cost.
Organizers talked about how this program works not only with the homeowners, but local businesses and trades people, to address climate change....
...More than 100 homeowners have already signed up for the program in the Driftless Area.
Improvements can include, smart thermostats, solar panels and new insulation among other options.
To find out more you can always head to the Citizen Action of Wisconsin website at www.CitizenActionWiFund.org/GreenHomes.
...more
---
Sponsors

...more
---
MADISON, Wis. — Behind all the anger and indignation over a southwestern Wisconsin board`s attempts to control reports on a well water study is a simple story about manure.
Lafayette County officials tried to stifle discussion about upcoming results from the study, which has already determined a handful of area wells are contaminated with fecal matter. They came up with a resolution that called for prosecuting journalists who report on study results without publishing information from the county verbatim.
...more

Ken Notes: This is the least informed piece of legislation I have ever heard of. The source of the actual pollution must be discussed and the press will ensure this. Trying to control the message is wrong asking to offer follow up is what should be done...
---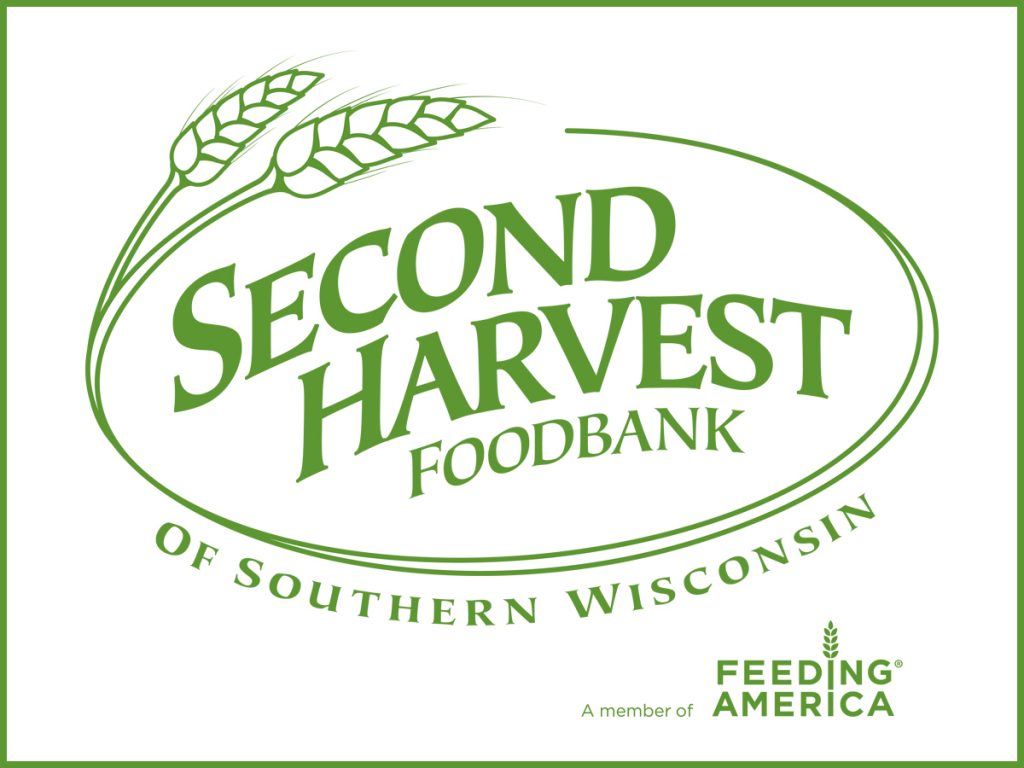 The Second Harvest Mobile Food Pantry will come to 212 Main St. in Gays Mills on Wednesday, Nov. 27. Patrons will receive over 60 pounds of delicious, nutritious food. The registration table often has new recipes to try, using many of the items.
Gather between 1 and 1:15 p.m., and then at 1:30 p.m., Cindy will begin the registration. There are no income guidelines, but you will be asked the number of people in the household, including children, adults (18-59) and seniors (60-plus). Per Second Harvest Foodbank's regulations, smoking in line outside is strictly prohibited...
...more
---
Sponsors
...more

To have your logo appear weekly contact Ken at editor@driftlessnotes.com
---
LONE ROCK - The Holstein calf wriggled and squiggled as Holly Poad put on him a pair of heart-meltingly cute ear muffs designed to protect newborn cattle from getting frostbitten ears.
The calf was only 2 days old, still unsteady on his feet. Even so, he was solidly in the target market that farmer Poad, 33, and her seamstress aunt, Kim Ewers, 56, had in mind when they designed Moo Muffs.
Moo Muffs are made of a hardy nylon material on the outside, and soft, warm fleece on the inside. They are simple, with ear coverings that look like elongated spades and a few adjustable straps that hold them on a calf`s head.
...more
---
Sponsors
...more

Ken Notes: These spots are all up for grabs in 2019!! Email us at Editor@DriftlessNotes.com...
---
Save the Date for Santa Day Dec. 7

Santa returns to Shake Rag Alley on Saturday, Dec. 7, for a day of fun and festive holiday crafts. Santa and Mrs. Claus will make a photo op appearance for two hours, 10 a.m.-12 p.m., while Santa's workshops will take place 10 a.m.-2 pm. Spend a fun family day decorating gingerbread cottages, making Christmas crafts and visiting Santa! Tickets for the Santa Day tradition, a fun holiday event that is also a fundraiser for the nonprofit arts education organization, are available at the Lind Pavilion, 411 Commerce St. Photos with Santa are $10 and holiday crafts and gingerbread cottages cost $5 each. For more information, call (608) 987-3292.
Driftless Poets Monthly Workshop Dec. 14

Local and aspiring poets are invited to the monthly Driftless Poets workshop at 10 a.m. Dec. 14 in the Ellery House at Shake Rag Alley, 18 Shake Rag St. The purpose of the group, which began meeting in January, is to provide support and encouragement for serious or aspiring poets seeking honest feedback on their work. Free; please RSVP to director.shakeragalley@gmail.com or call (608) 987-3292 for more information.
...more
---

Ken Notes: Schedule you showing today!!!
---

Ken Notes: Have an event calendar from the Driftless? Send it to us at Editor@DriftlessNotes.com We look at these each week for ideas to feature in DriftlessNotes....
---
This map, is a great illustration of the entire region we want to share with our readers. In the coming months, we will be expanding our channels, adding original content to motivate and inspire, and illustrate with you the opportunities for community, business, and personal growth that exist in this special and unique region.


Look for announcements in coming issues as to how you too can get involved with this regional initiative for sustainable and vibrant growth and perspective on how we can best share "our common ground".


...more
---
Below are the guiding principals for DriftlessNotes in 2019


If you have something to add, delete, or modify
Please email us at Editor@DriftlessNotes.com

Brand Identity For The Driftless Region And Our Local Products


Highlight The Venues, Events, And Activities Throughout The Region Year Round


"Driftless" Recognition At The State, Regional, National, And Global Levels


Regional Economic Development, New Jobs, And Training


Sustaining And Growing The Existing Businesses In The Region


Tourism - Including Traditional, Ag, Sports, Nature And Eco Tourism


Promoting Special Events In The Region


Promote And Support Agriculture - Especially Organic Farming And Products


Land Conservation And Use In The Driftless


Environmental Issues That Impact The Driftless Region


A Legislative Agenda That Supports The Region In Four States


Showcase Opportunities For Investors, Visitors And Residents Unique To The Driftless Region
- Ken Harwood, Editor

...more
Start Week: 46 - Query String:SELECT * FROM driftless WHERE `issue` > 46 and volume = 7 OR `issue` > 90 ORDER BY sortorder